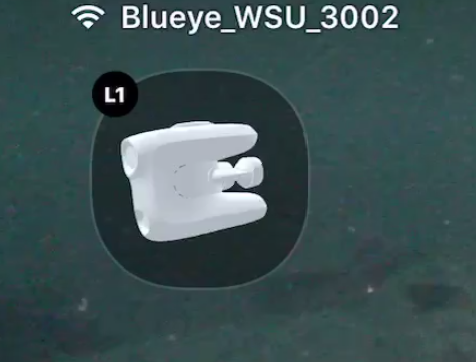 Problem
The heading and/or the 3D model in the app is incorrect.
Explanation
There are several possible reasons for this, calibration of drone and smartphone / tablet sensors as well as the thrusters affecting the compass measurements due to the compact size of the drone. Since the 3D model shows the heading of the drone in relation to the compass on the device controlling the drone, the compass on the device can also be a source for disturbance. To summarize: The heading bar itself shows compass data from the drone, while the 3D model shows compass data from the drone in releation to the compass on the smartphone / tablet.
Solutions
Set 3D model offset
To correct the heading of the 3D model in relation to the drone, access "Compass Offset" from the Drone Diving menu (menu icon on the top right of the diving screen). Use the slider or drag the 3D model itself to make the model match the current position of the drone (if the drone is pointing straight ahead, move the 3D model so it matches your point of view) and close the Diving menu from the top right button.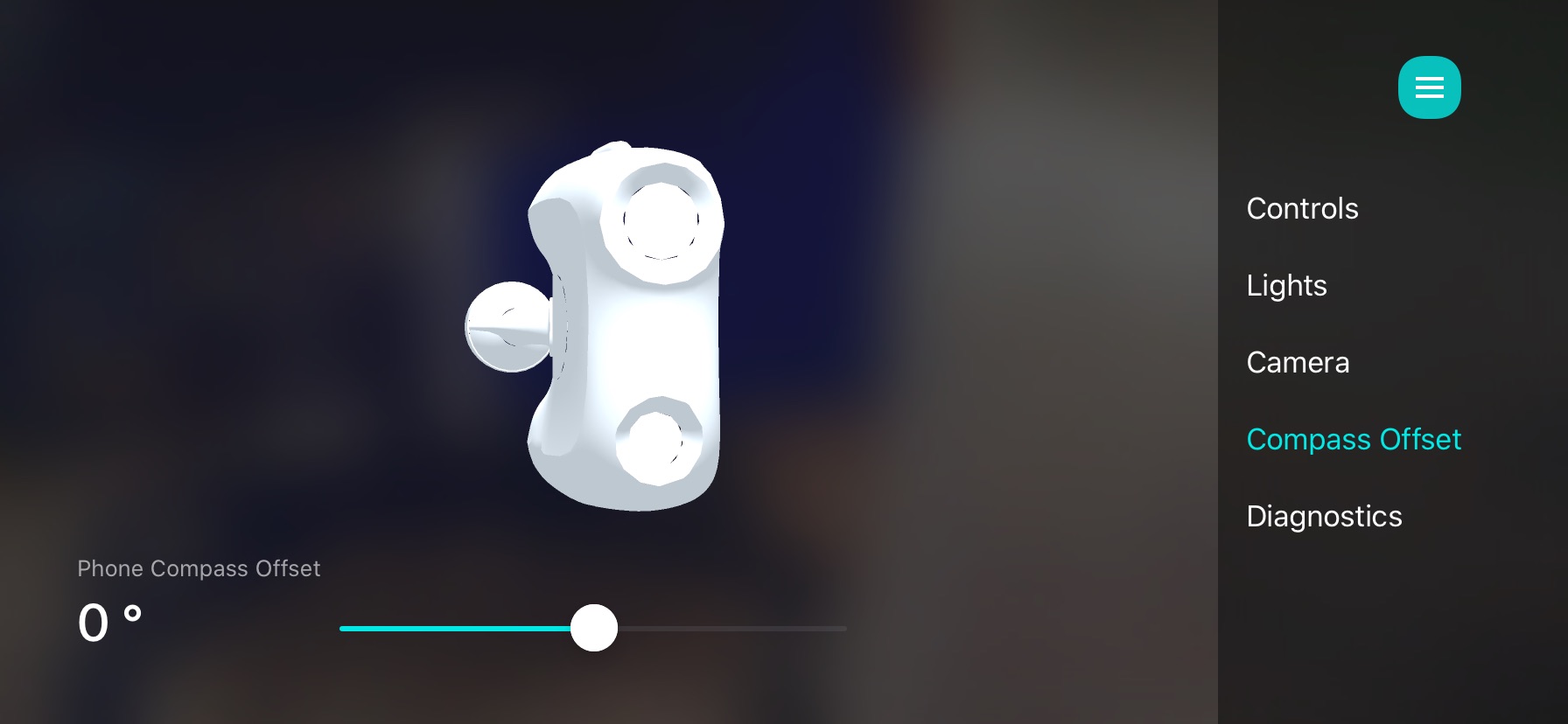 Calibrate the smartphone / tablet compass
Check your device's compass and calibrate it. On iOS, open the Compass Application and follow the instructions, or move the device in an octagon pattern. For Android, see Compass calibration for Android in Google's documentation.
If the app shows the "Device compass accuracy degraded" message, this indicates that the smartphone / tablet has an uncalibrated compass, or the app is operating in an area with strong magnetic disturbances.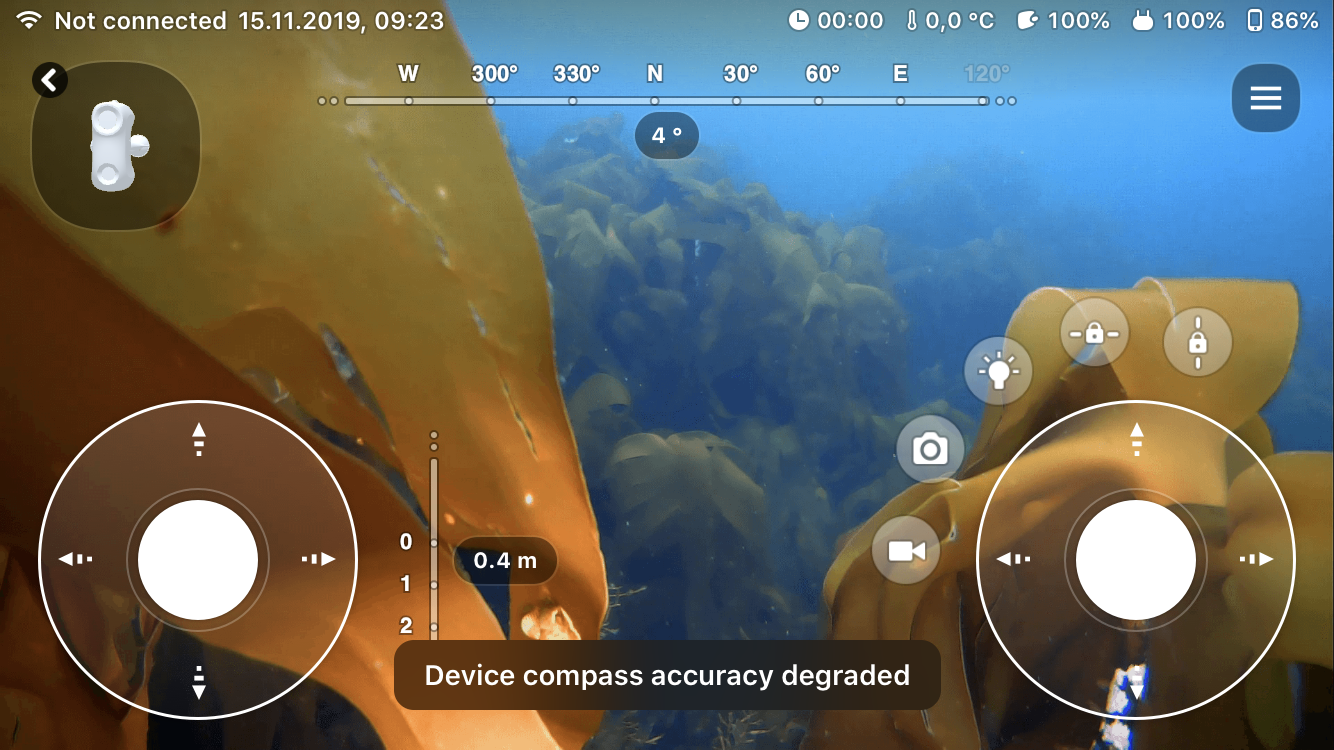 Calibrate the drone compass
If the heading bar is clearly off, make sure that the compass is calibrated on the drone. Check if your compass needs calibration and Calibrating the drone compass. For best results also start the drone on a stable surface and let it stand still until you have connected with the app, this lets the drone calibrate it gyroscope.