If you have an issue with your drone, please email support@blueye.no with a description of your problem with the additional information below.
Including this information ensures the technical team has the data they need to solve your problem in the fastest possible way.
If you are unable to connect to the drone, please provide us with the drone serial number and the model of your phone/tablet running the Blueye app.

Attach a screenshot of "Diagnostics" (mandatory)

Connect the app to the drone, press "Start diving", press the menu icon in the top-right corner, select "Diagnostics" and take a screenshot and attach the screenshot to the email.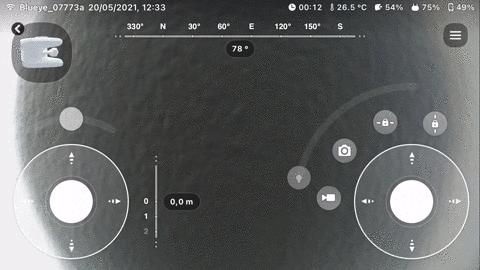 Run self-test (optional)
After capturing a screenshot of the diagnostics screen, make sure the drone is standing still and press the "Run self-test" button. Let it load and scroll down to check everything is OK. If something is red and failing, take a screenshot or write down the failing step in the email.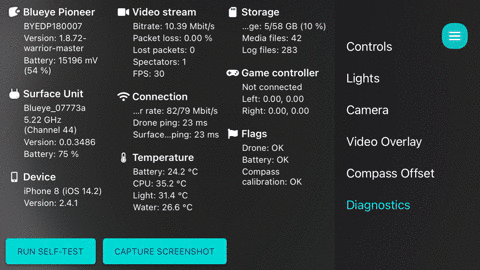 Synchronize dive-logs (optional)

By synchronizing your log files to Blueye's server, the support team can analyze the drone's previous dives. This step can greatly reduce the time for solving the problem.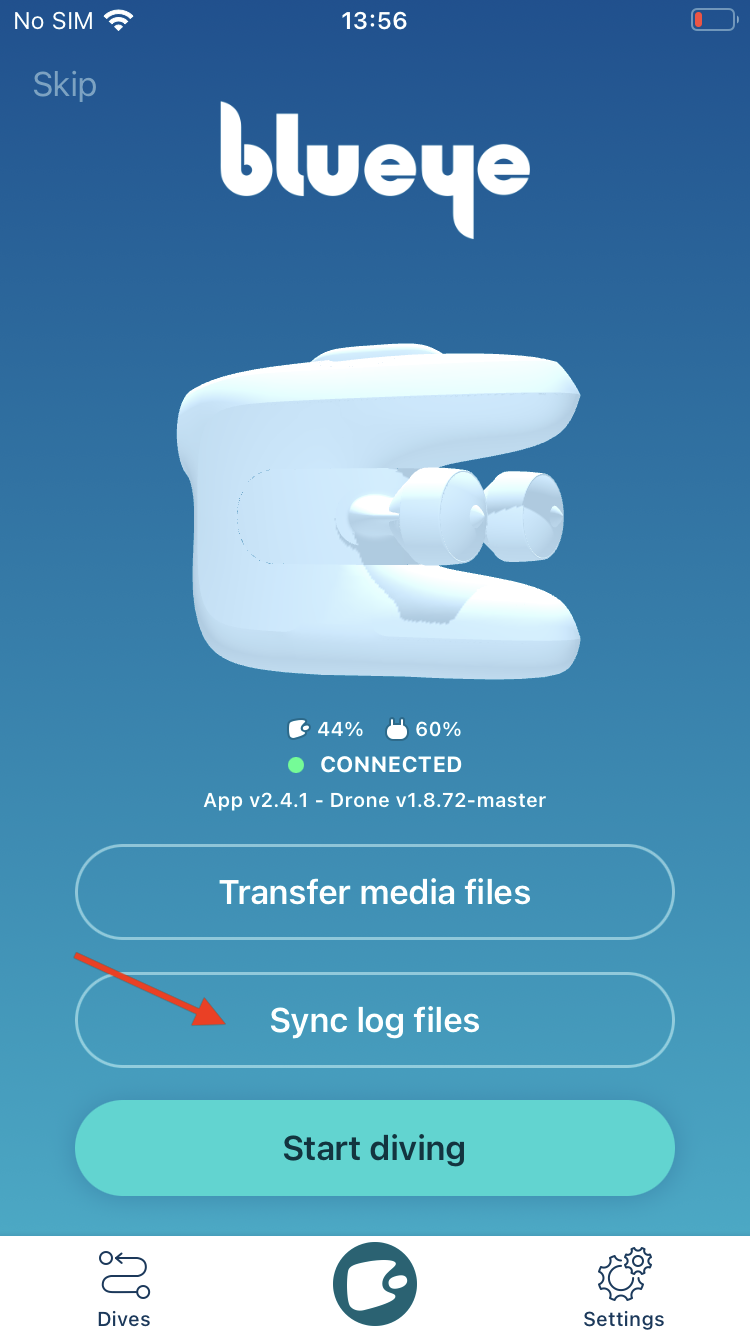 Go to the main screen of the app, press "Sync log files".
Wait for the app to download and import the dive logs to your phone/tablet.
Once the same button says "Sync complete" exit the app, disconnect from the drone WiFi, connect to a WiFi with internet access and start the app again.
Press the "Sync log files" again and wait for it to both sync and upload the dive logs.
Once done, the button will say "Sync Complete".