General
Practice diving with the drone on the surface where the drone is visible.
We recommend to always control the underwater drone with the "Auto Heading" and "Auto Depth" ON. This makes it easier to control the drone during diving. Read how to activate different diving modes.
Use the compass and 3D-view of drone heading to orient yourself when diving.
Note: If the 3D-view of the drone doesn't seem right, check if you should recalibrate your drone. Read how to calibrate the drone compass.
If you lose the position of the drone, resurface to acquire control.
Remote controllers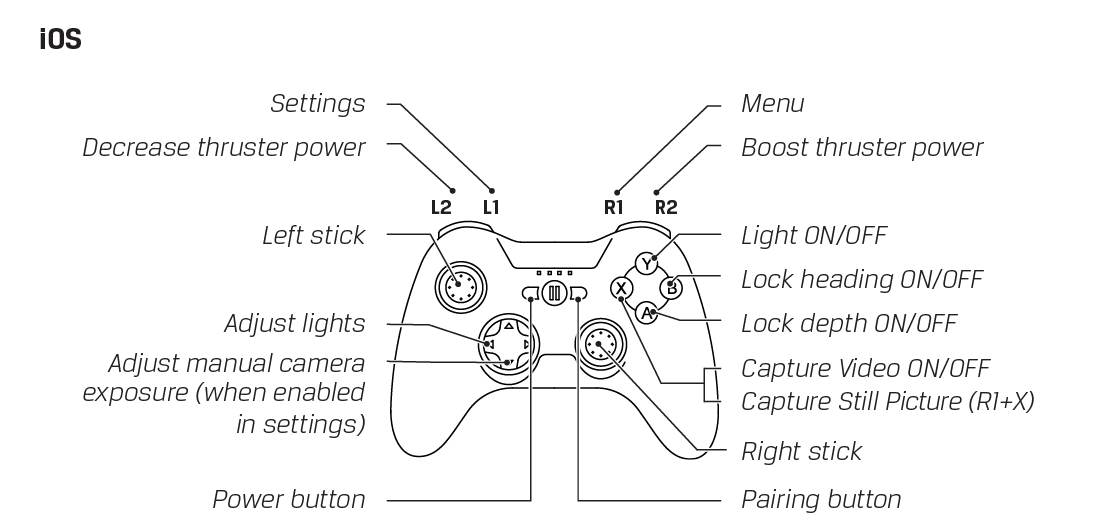 Diving with remote controller

Use the left and right lower triggers (L2 and R2) to gradually decrease or boost the thrust power. Decreasing the thrust is recommended in situations where higher precision is needed, for example, stable video shoots or tricky navigation. Boosting of the thrust can be helpful when diving in higher currents or if faster motion is needed.
Diving without a remote controller - using the Blueye App interface
Diving without a remote controller is also possible by using the in-app touch controllers.
To activate the control panel in the app, simply press the center of the picture or app interface and the controllers will appear.
The remote controller is NOT splash-proof. It needs to keep away from water and dust.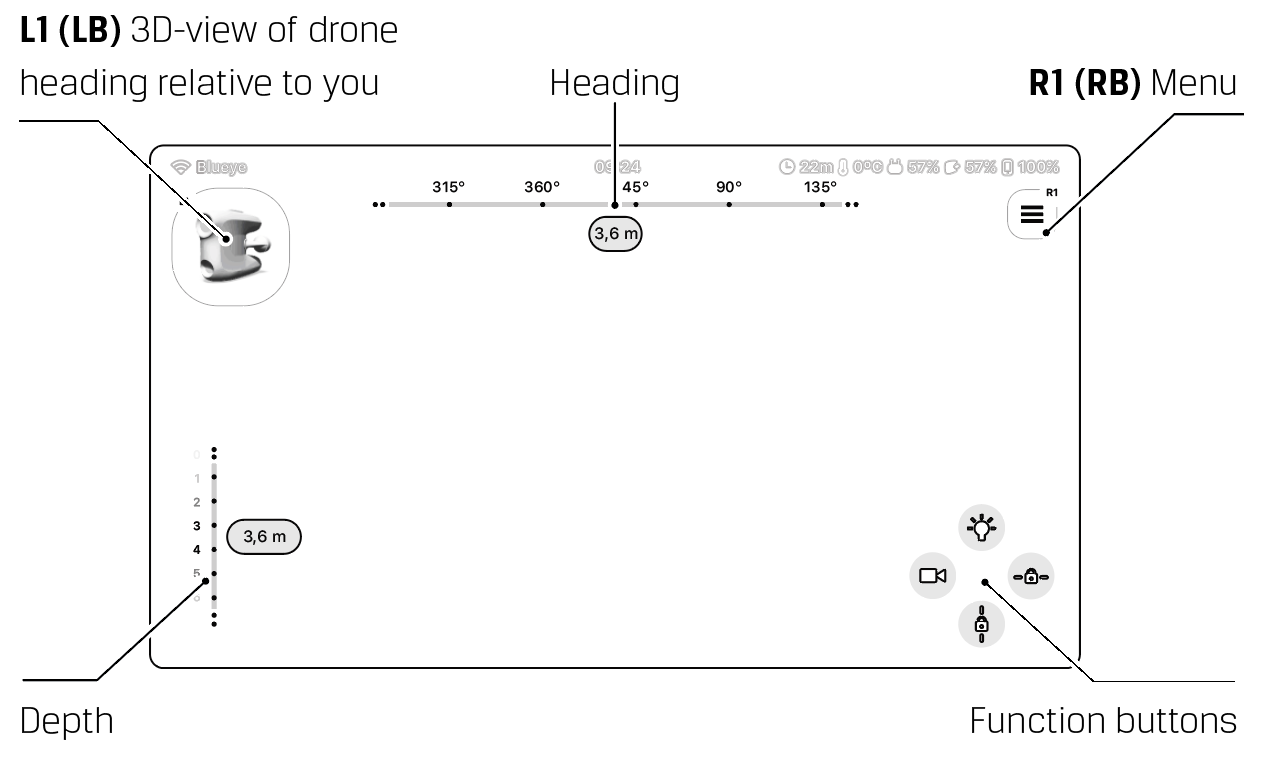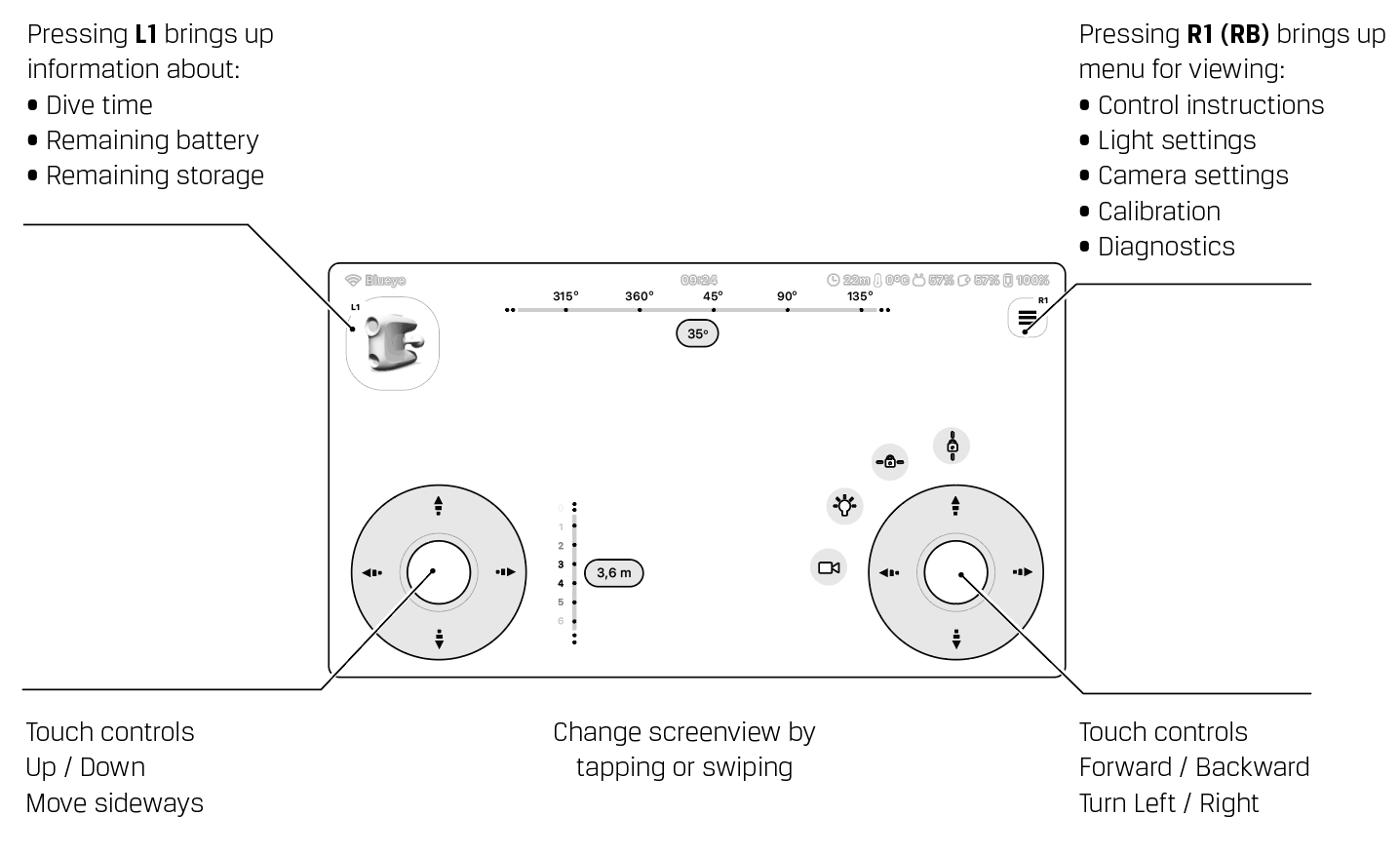 The controller functions are the same as when using the remote controller as described over.
NB: We recommend to use the remote controller for better control and user experience.