Overview
Introduction
Cygnus Ultrasonic Thickness Gauge is a peripheral that can be used with the Blueye X3 to measure the thickness of different constructions and materials underwater.
Thickness measurements are verified with a multiple echo technique, and the integration gives reliable measurements on corroded and coated surfaces.
The measurements are given with an accuracy of 0.1 mm, even through coatings and soft marine growth.
Live readings are displayed in the Blueye app, and measurements can be overlayed in video recordings and still pictures.
How to install
Communication cable
The communication cable from the Cygnus gauge body to the Blueye X3 comes pre-installed on your X3. The following instructions describe the steps to connect the Cygnus gauge body and probe handler to the X3 vehicle.
The Cygnus Ultrasonic Thickness Gauge must be connected to Guest Port 1 (GP1).
Attach the probe to the Blueye X3
Assemble the Cygnus gauge and probe as described in Chapter 3 of the Cygnus operation manual.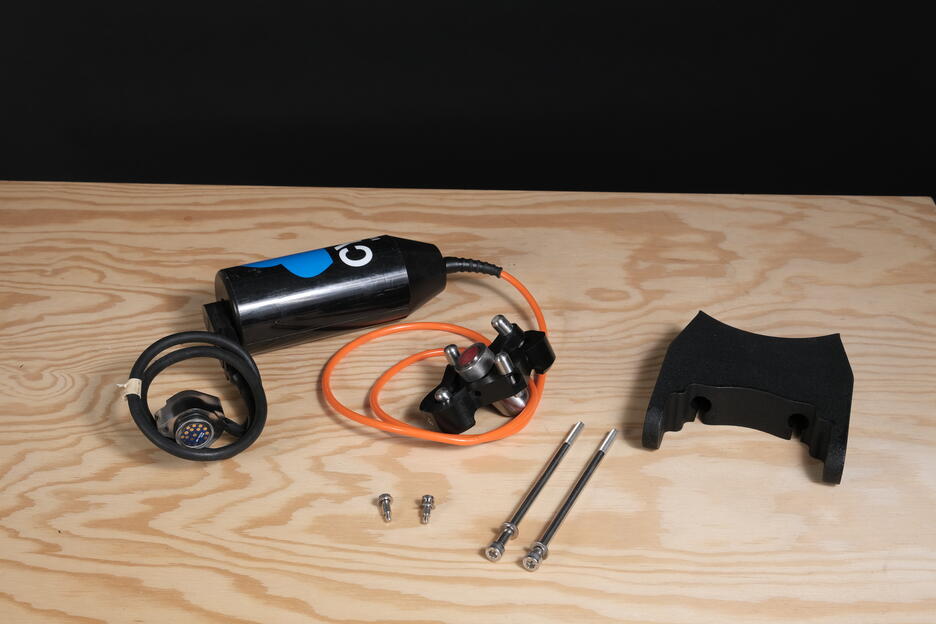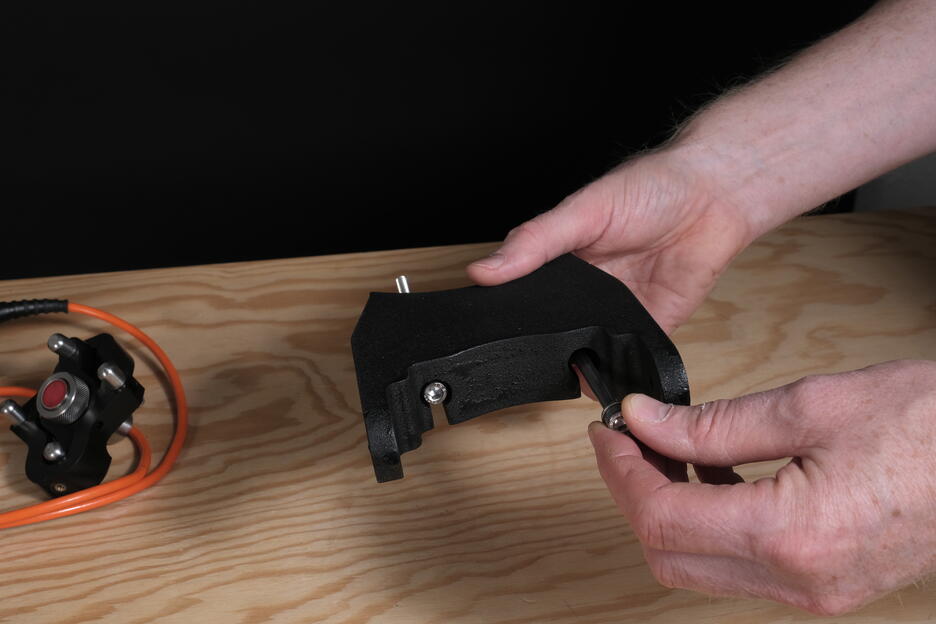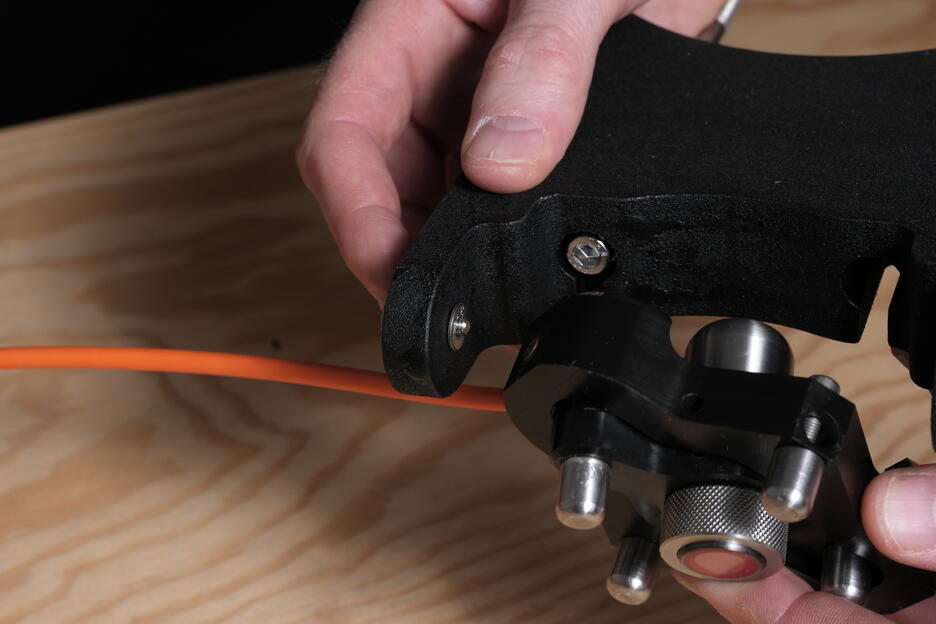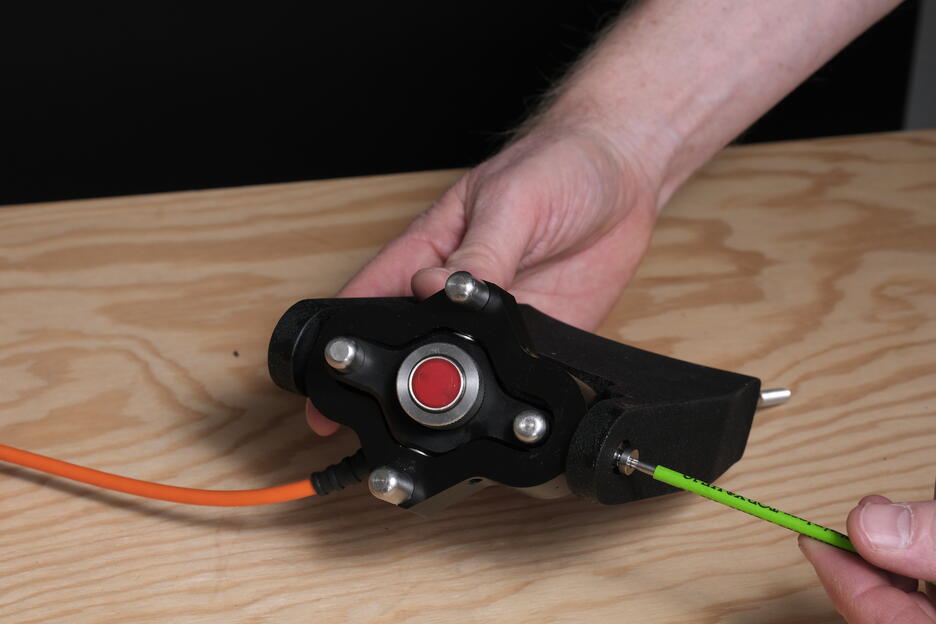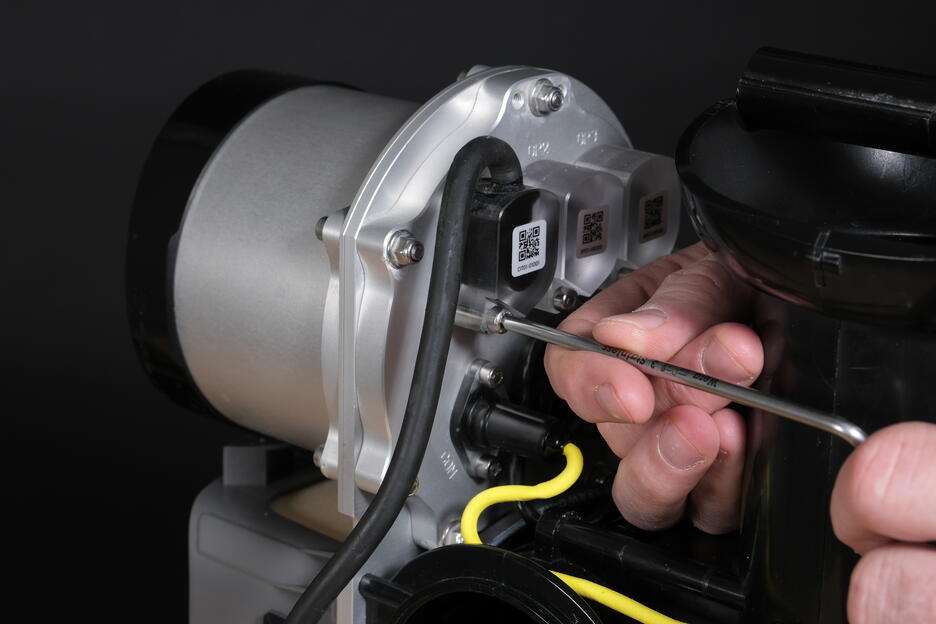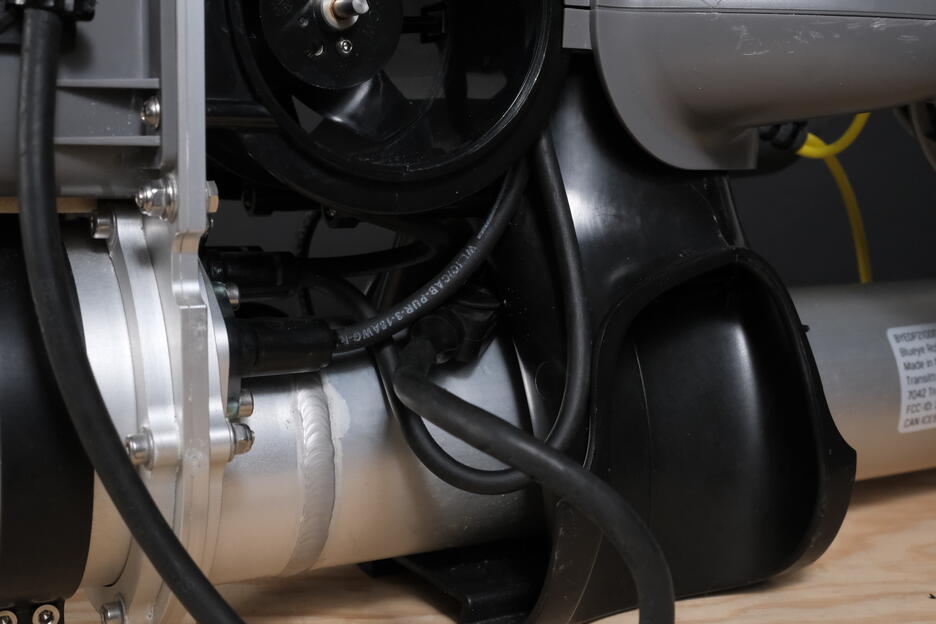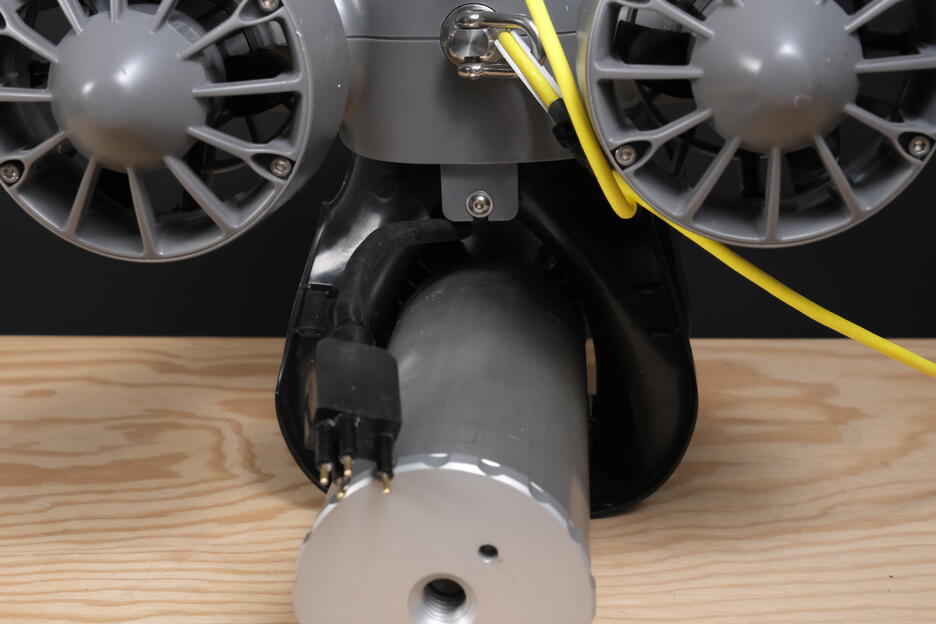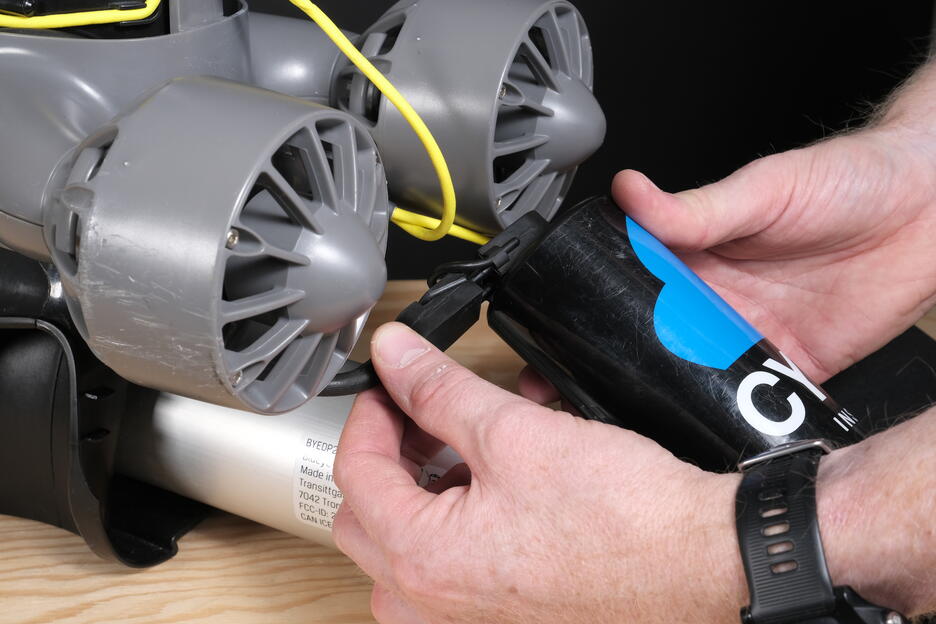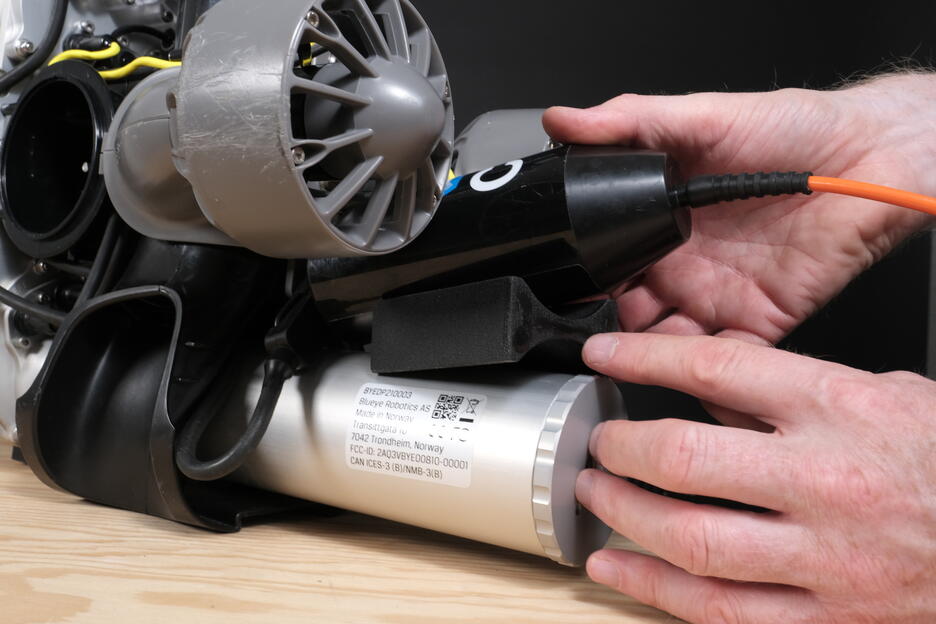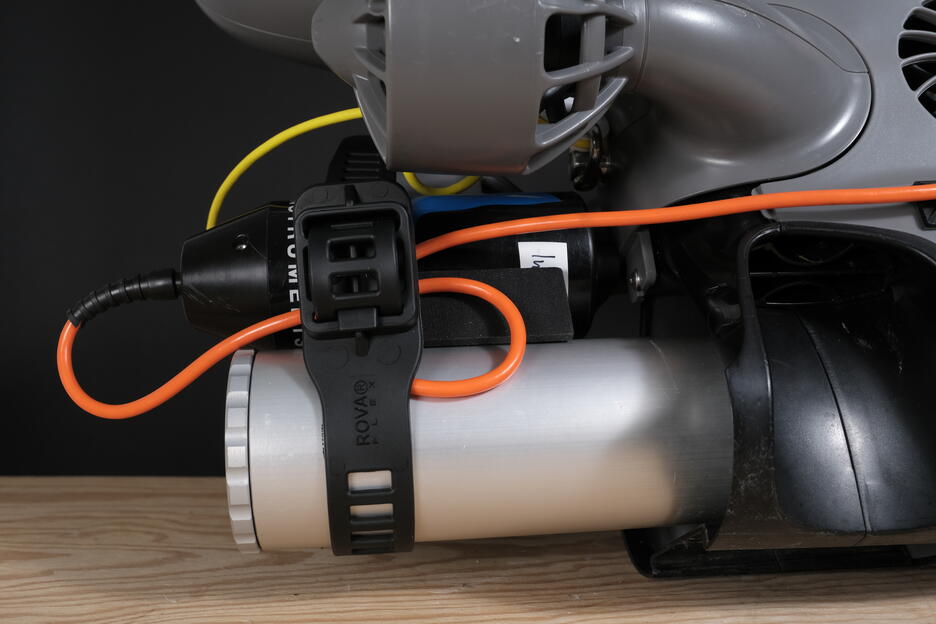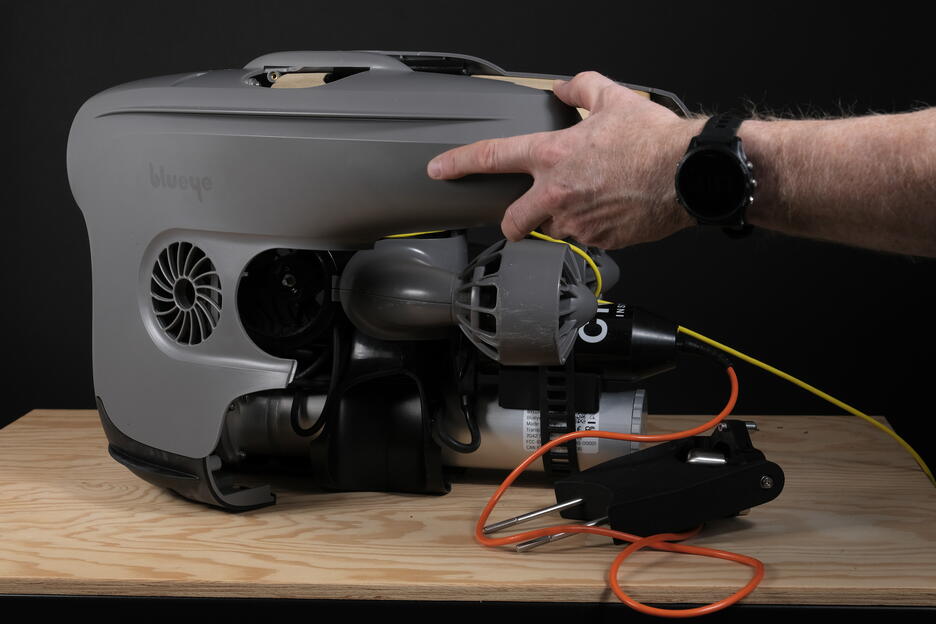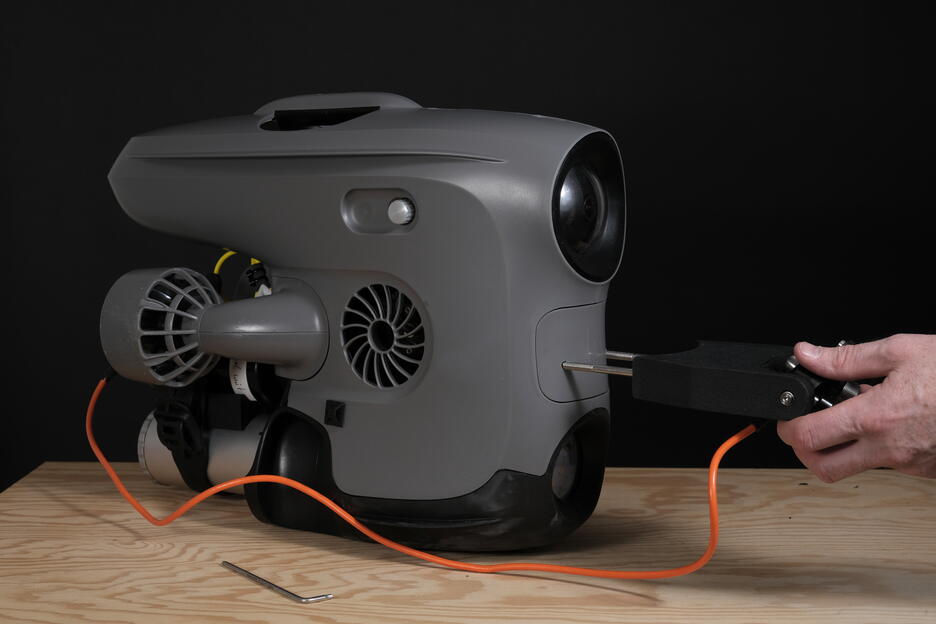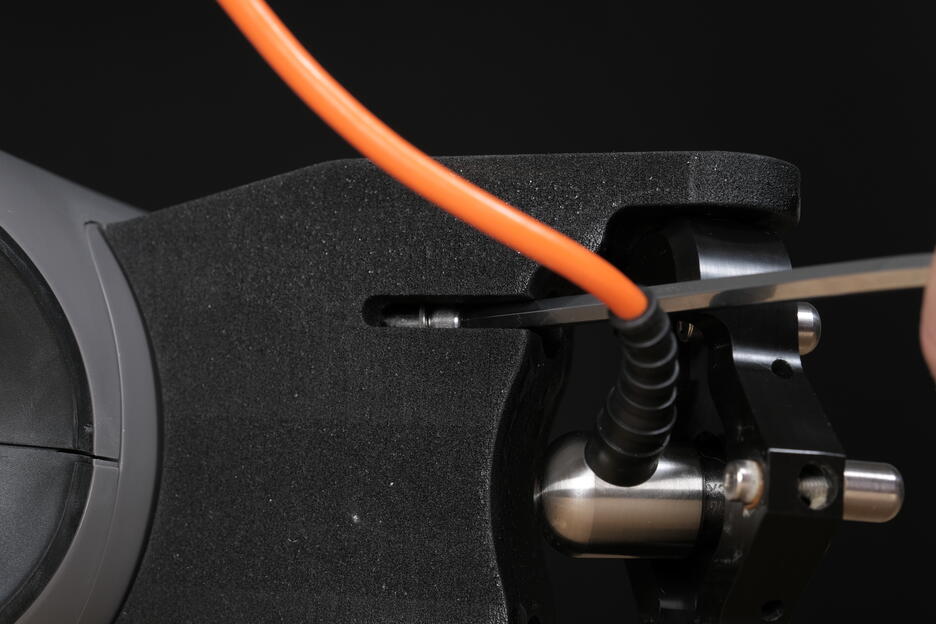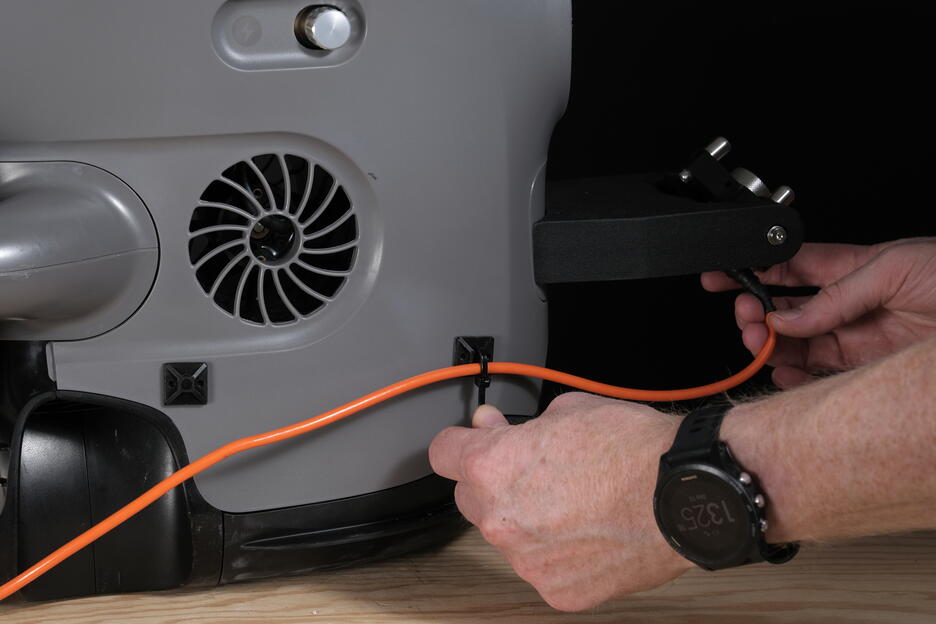 How to use
Software integration
App usage
Before diving with the thickness gauge, the probe membrane should be inspected. If there are air bubbles or damage to the membrane, it must be replaced as described in the operation manual.
Make sure that the material type to be inspected is chosen in the Cygnus settings menu. The selected material can be changed at any time during a dive.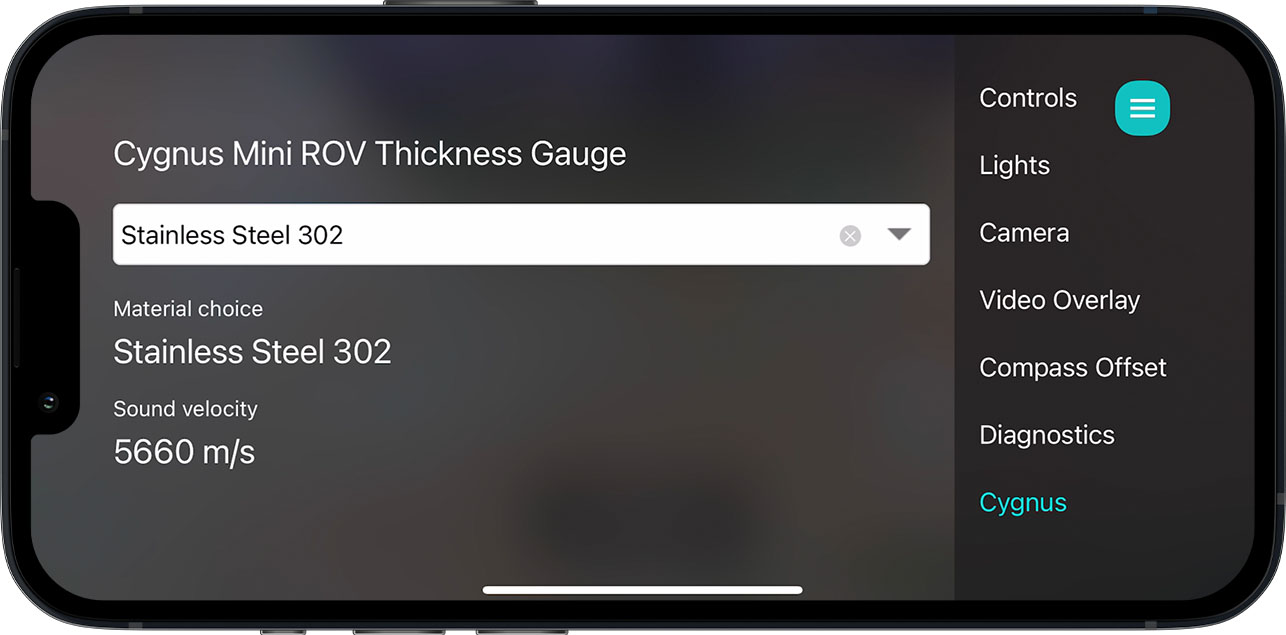 To display thickness measurements in the video recording, you have to turn on video overlay in the setting menu, and press the record button or (X) when in-dive.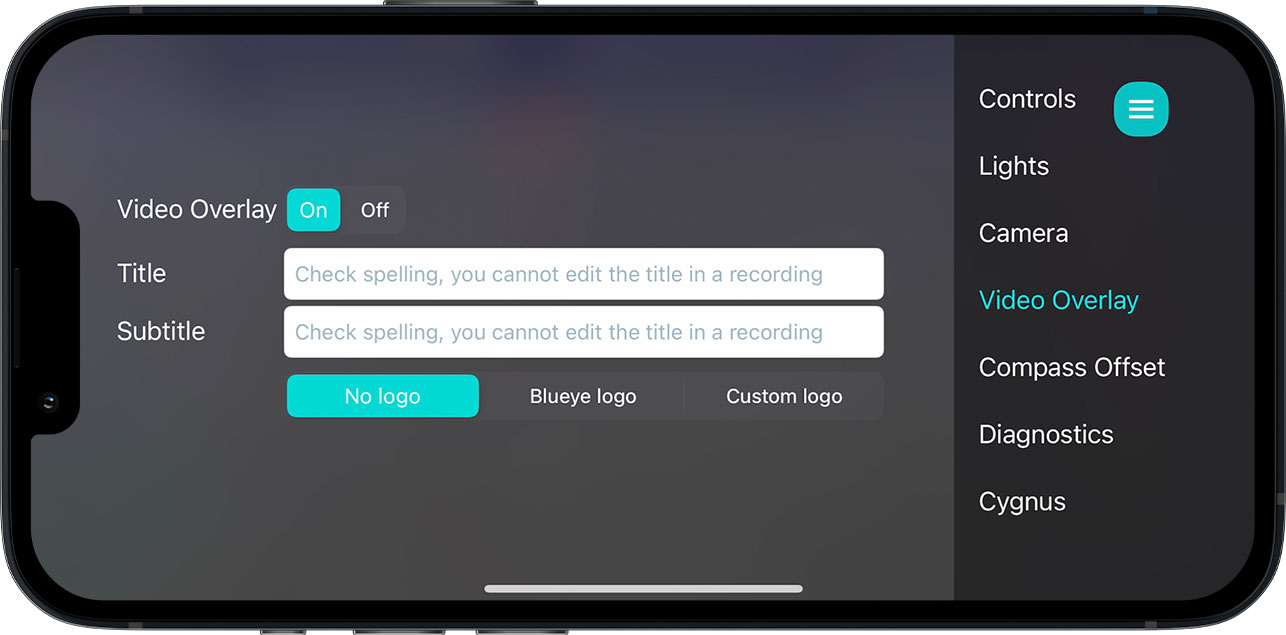 Align the probe to the surface you want to measure, and live thickness readings are displayed. A value is only displayed when it is verified with Triple Echo Verification. When a value is not verified, but the probe is measuring echoes, it will be displayed as dashes.
To capture a still picture of the measurement, simply hold (LB) or (RB) while pressing (X). The still pictures will be included in the automatically generated report. The report can be shared immediately after the dive, and you have the option to add comments.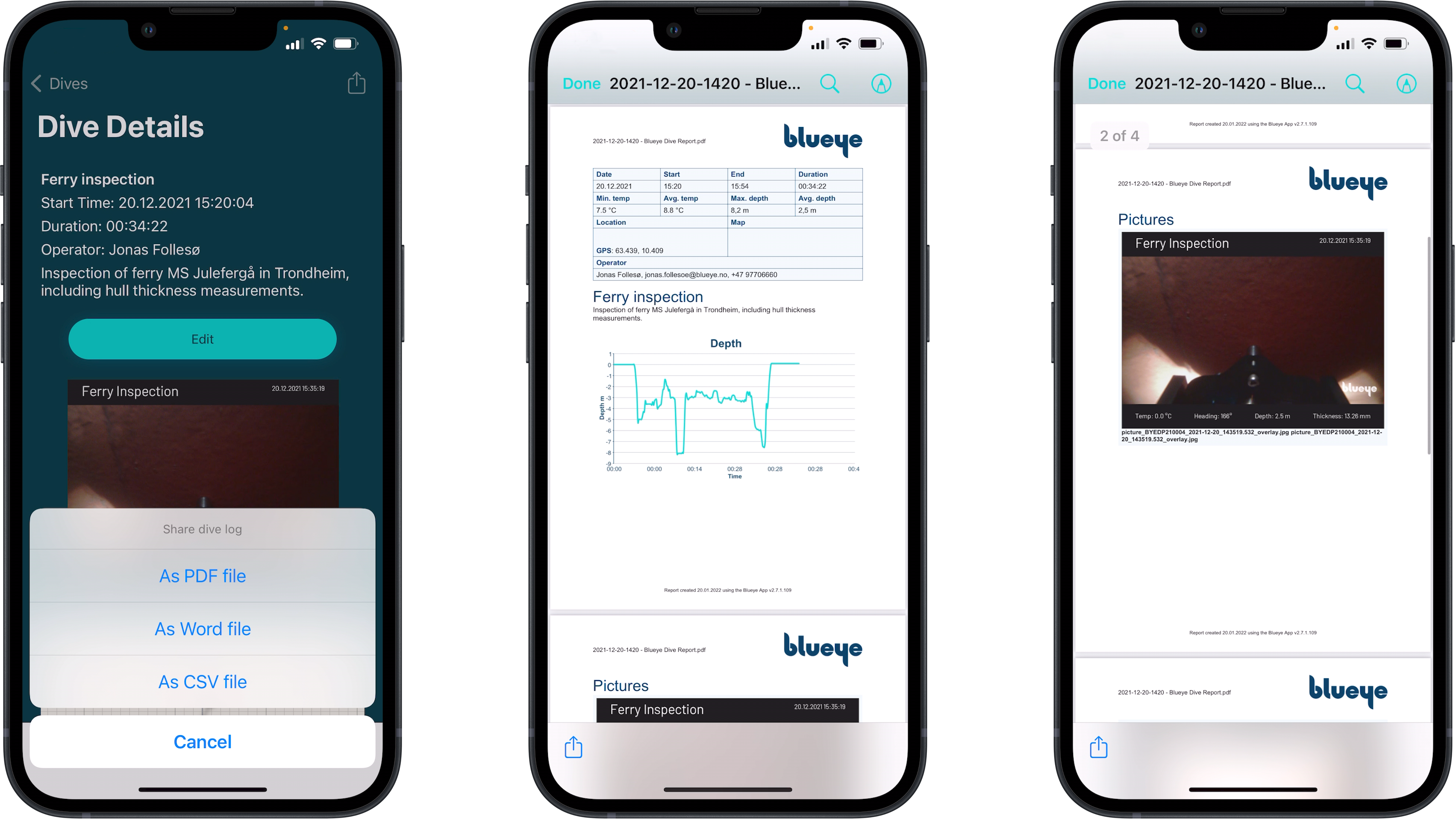 Learn more about how to transfer and edit the report. You can also create a custom report template for your inspections.
Specifications
DO_NOT_EDIT
Operation Manual
DO NOT EDIT