Dive information as subtitles in VLC Player
Include dive related information in your video file by downloading subtitle files. With the 0.1.83 version of the Blueye Pioneer drone software and version 1.2.1 of the Blueye File Transfer app, you can now download subtitle files including depth, temperature, and heading information from your dive.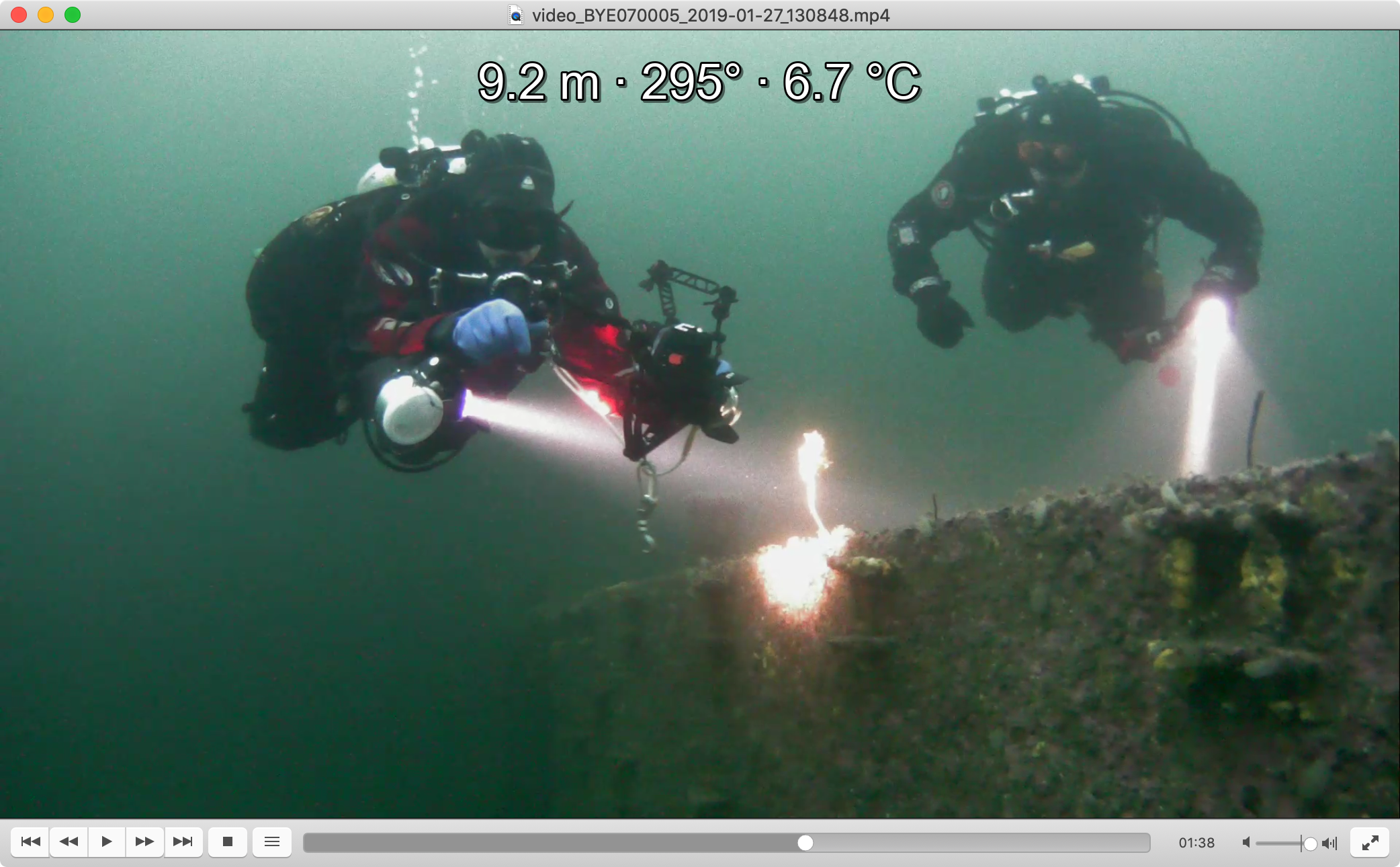 The subtitle file is in SRT file format supported by popular media players such as VLC Player. The subtitle file has the same name as the mp4 video files downloaded from the drone. For example:
mp4 video file: video_BYE070005_2019-01-27_132135.mp4
srt subtitle file: video_BYE070005_2019-01-27_132135.srt
VLC will automatically load and display the subtitle file if it is in the same directory as the mp4 file. You can disable subtitles in the Subtitles menu.
Follow these instructions to include dive information in your video
1. Make sure you have the latest software update (at least the 0.1.97 version) of the Blueye Pioneer. Read how to update your Blueye Pioneer.
2. Update the latest version of the Blueye File Transfer (at least version 1.2.1). Read instructions below.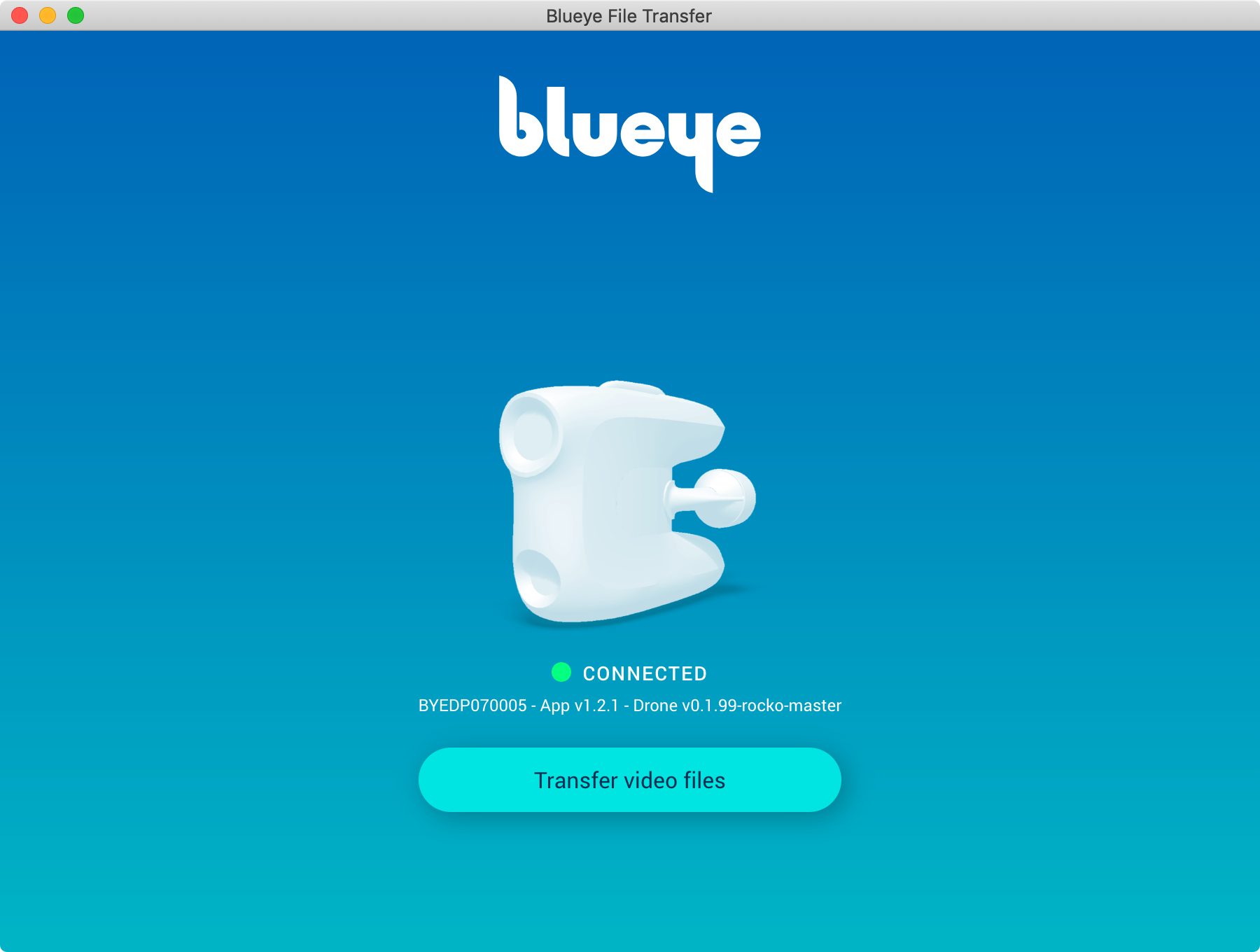 If you have already installed the Blueye File Transfer app you can check for updates using the following menu:
macOS: Blueye File Transfer > Check for updates...
Windows: Help > Check for updates...
You need be connected to the Internet and not the Surface Unit to check for updates. The Blueye File Transfer app will notify you if an update is available. After accepting the update you must wait for the app to notify you that update is downloaded. We will improve the user experience with better feedback during downloading of updates in future versions of the app.
Advanced feature: 
---
Manual download of subtitle files
If you want to download the subtitle files without using the blueye file transfer app or if you want to add more information to the subtitles, like a drone name or a location, you can manually download the srt file from the drone.
1. Connect with your PC to the drone Wifi and visit the following address in your browser: http://192.168.1.101
2. Click on Subtitles
3. Select video file and insert a video title
4. Click on download to download the resulting srt file
In order to play the subtitle automatically, it needs to have the same name as the video file with srt extension, as explained in the first section.