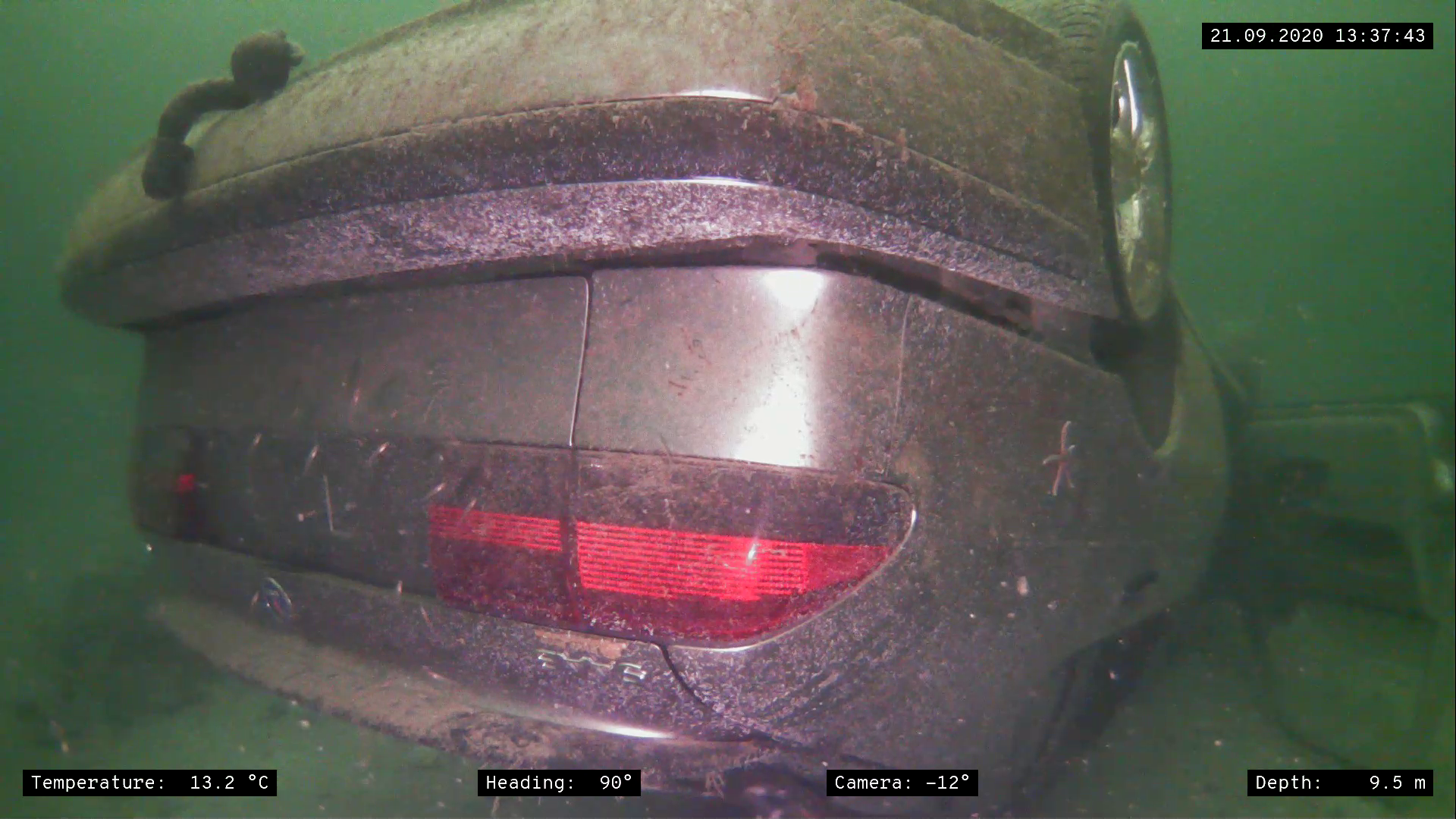 If you want to permanently add dive telemetry data on your videos you can now enable video overlays. This feature requires drone software 1.7.60 and app 2.1 or newer.
The data consists of the date, time, water temperature, heading, camera tilt (only for Blueye Pro) and diving depth.
If you want to change the displayed units, make sure to set the correct units under "App settings".
If you want to toggle video overlays on and off during a dive you can do so within the camera menu after pressing the settings icon in the top right corner: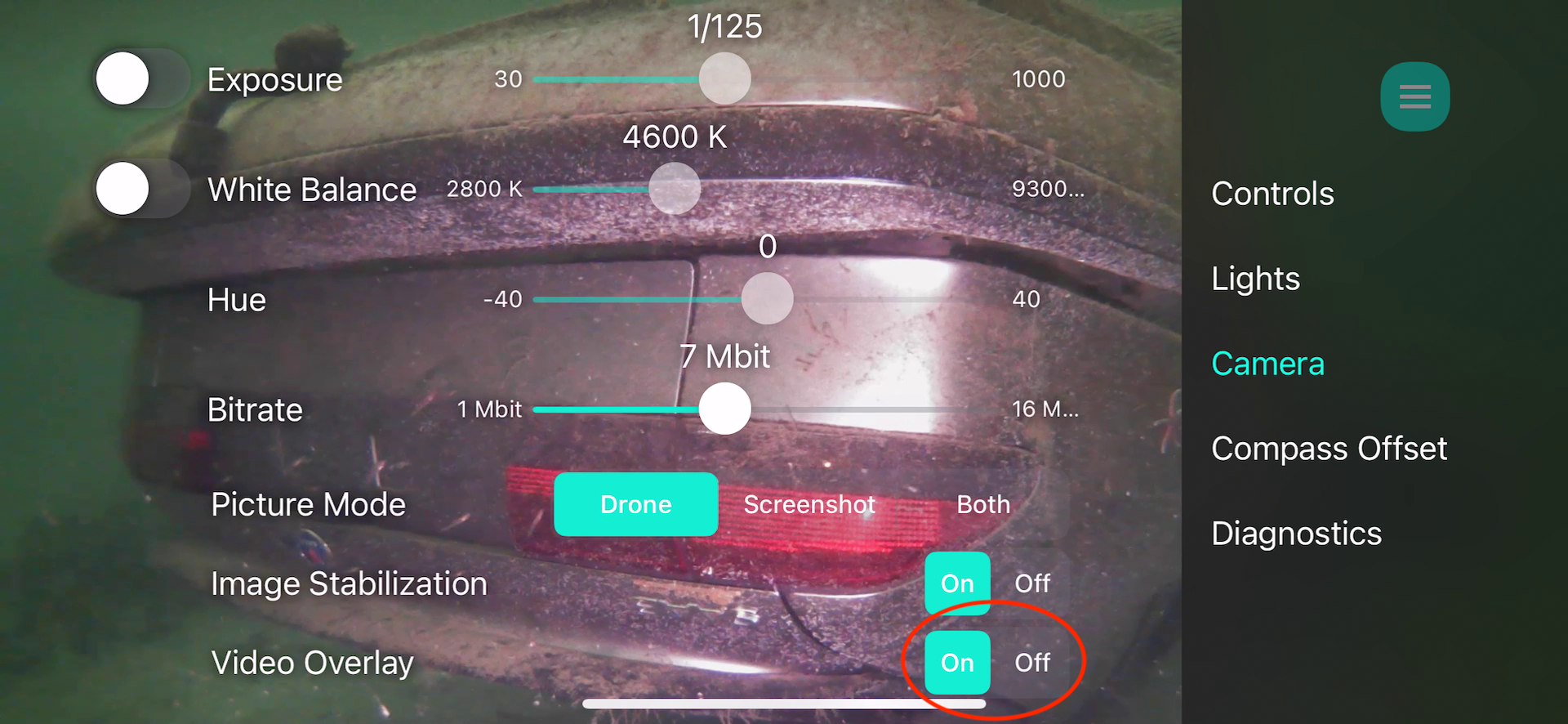 To make the video overlay feature default on or off for your future dives go to the App home screen and then press:
"Settings" in the lower right corner
"Drone settings"
"Camera settings"
Press the toggle switch marked "Video Overlay"