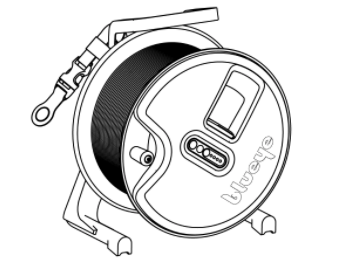 Problem:
I've lost the magnet and I'm not able to turn on the Blueye Pioneer.
Explanation
Magnets are easy to lose. That is why we have attached it to the bag. If you lose this magnet, don't worry!
Solution
You may purchase new magnets in many kinds of hardware stores. There are no particular requirements. Just make sure you always have one!