General
The Blueye App connects the drone, Surface Unit and controller together so you can pilot the Blueye drones and record your discoveries.
Home screen
The home screen is where you get access to video files on the drone memory card, drone settings, dive logs and information of the drone.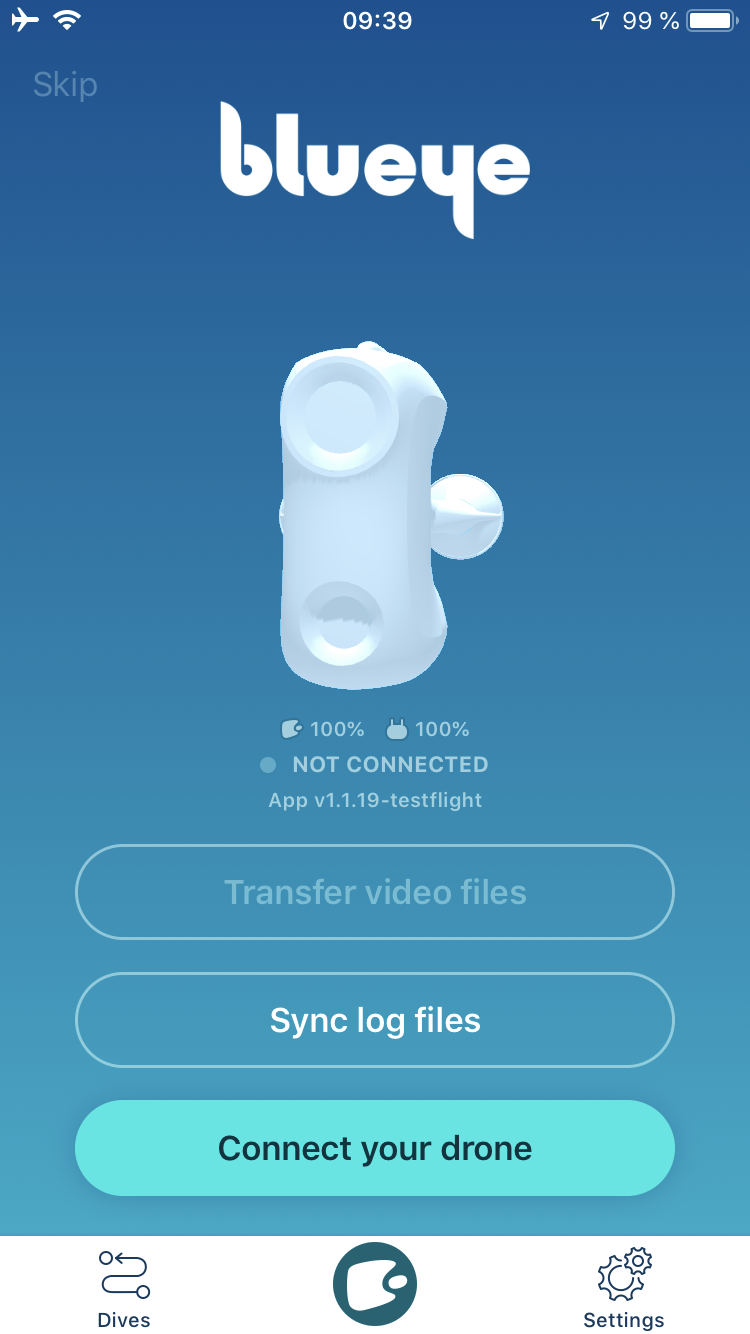 Diving screen
After connecting to the drone and starting your dive, you will see a live feed from the camera and a set of information widgets and buttons as described below.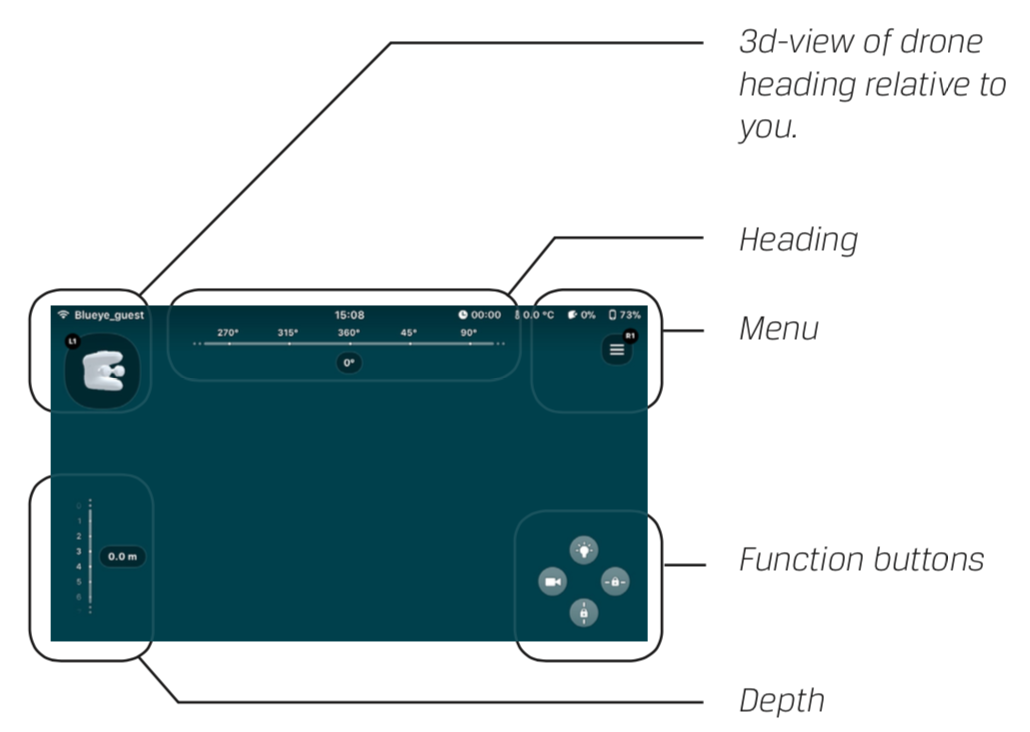 Read more:
Dives
To access your previous dives, simply tap "dives" on your home screen.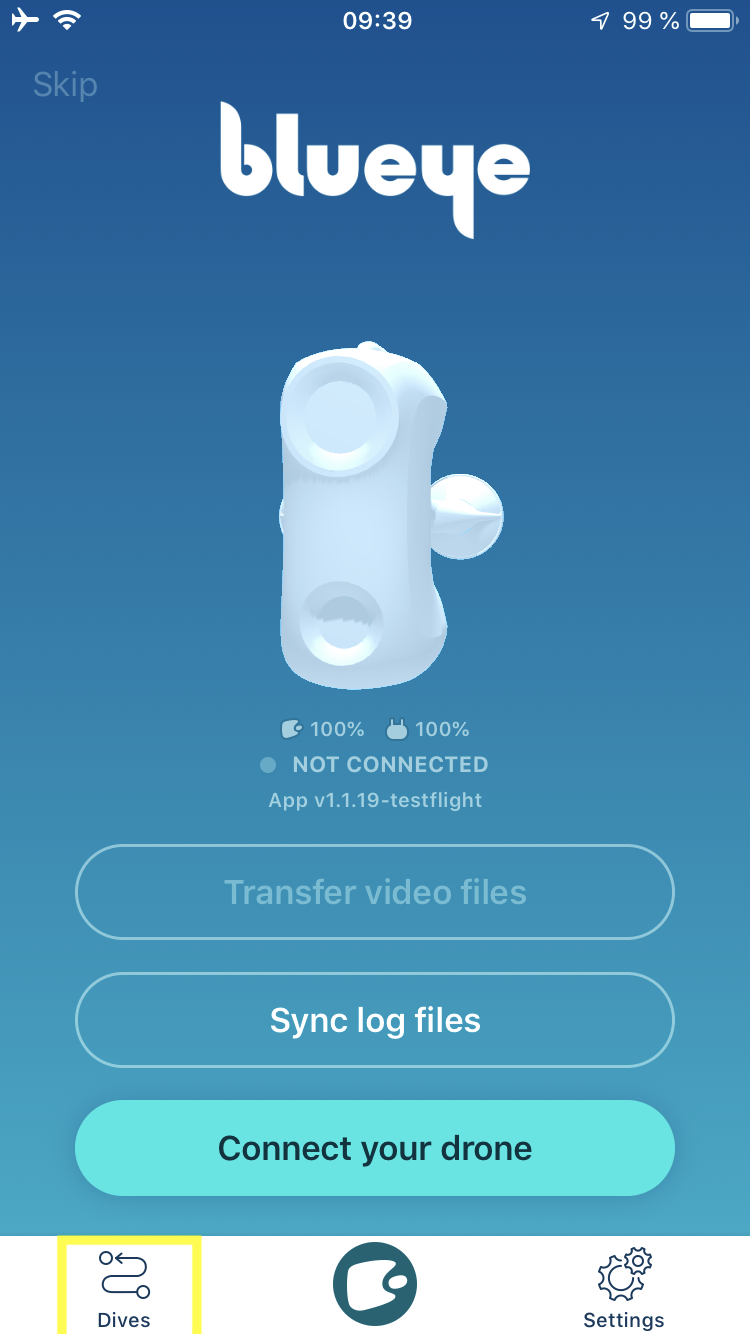 The list gives you an overview of all your synced log files.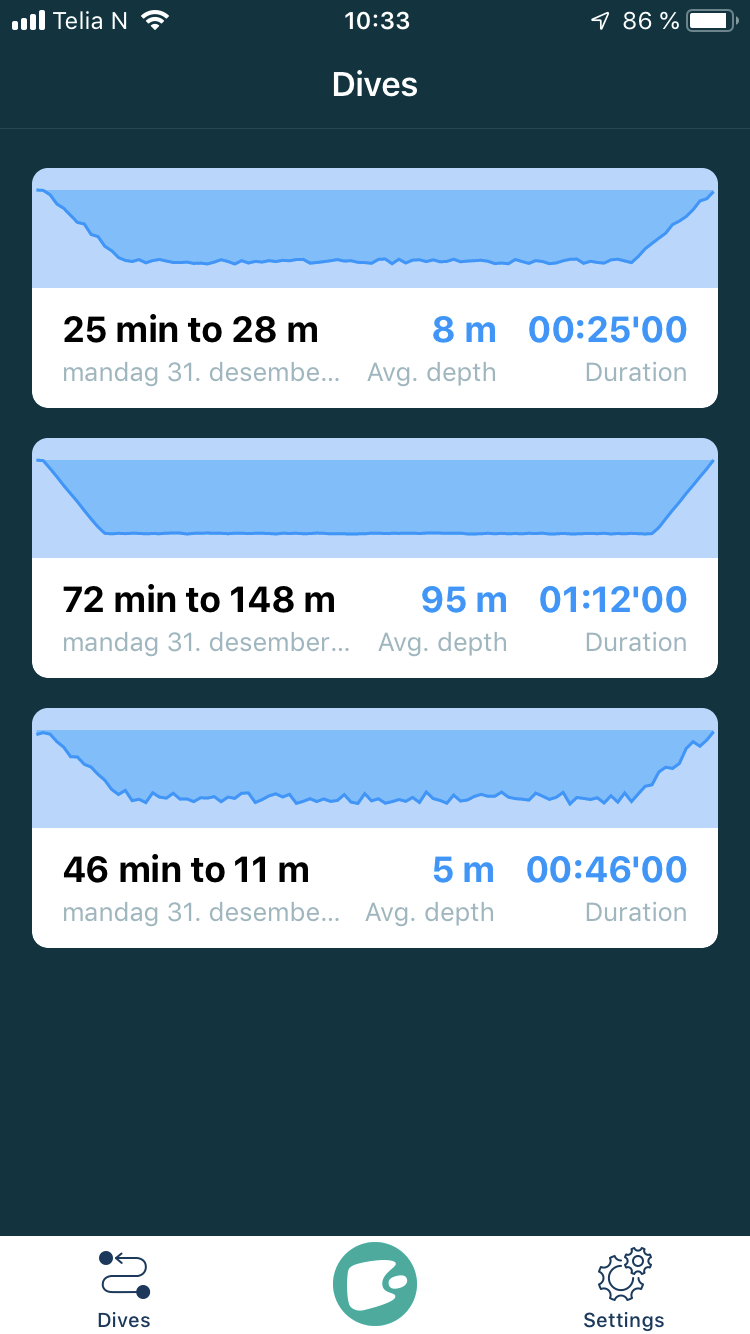 Read more:
Settings
Access drone settings like compass calibration and demo diving mode when tapping "Settings" from the home page.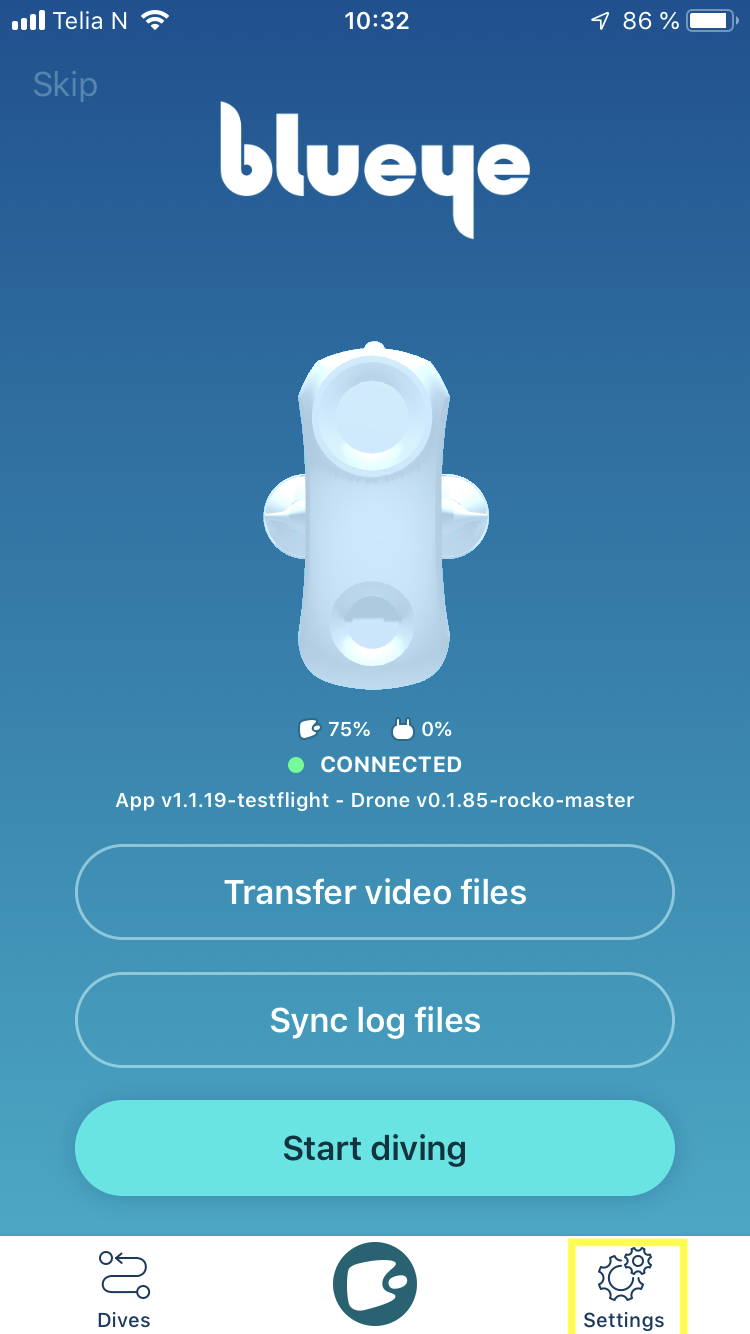 To access drone settings, tap the button "Drone Settings".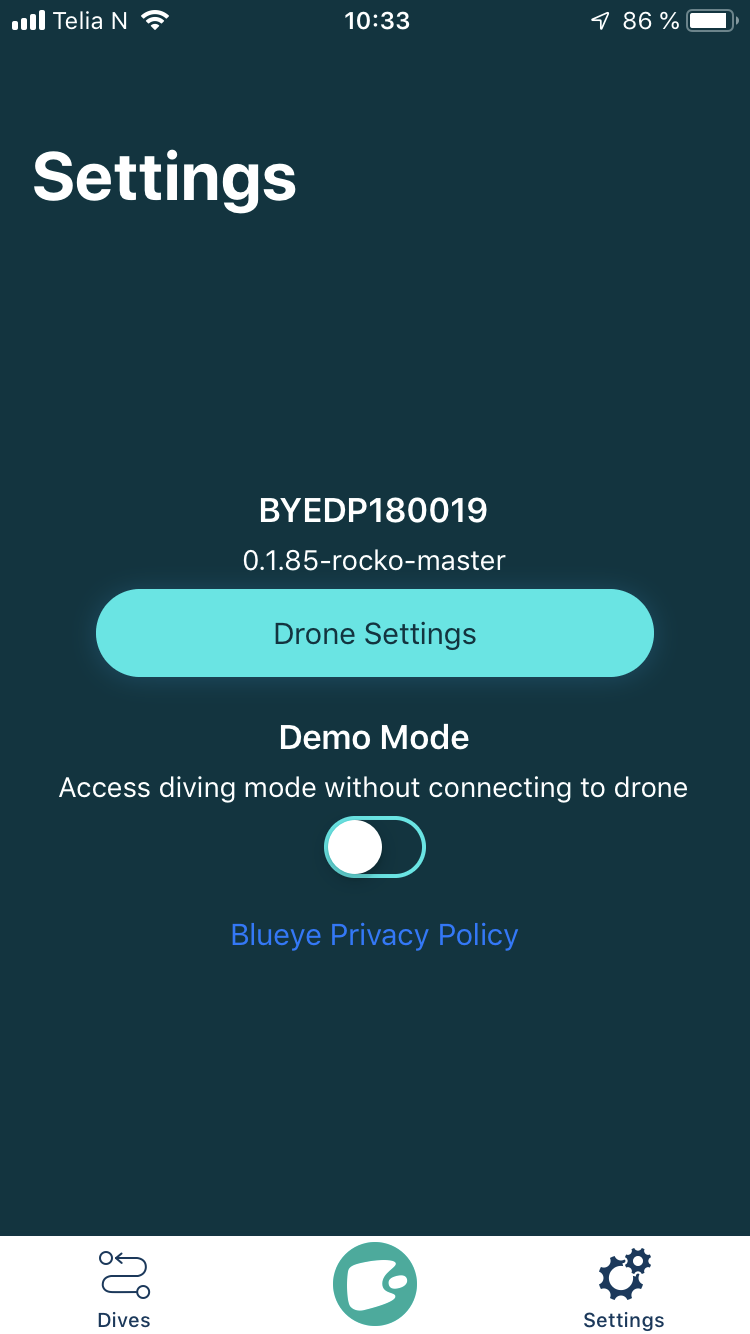 Start Compass Calibration.
Read more: