| | |
| --- | --- |
| | Warning: Before picking up the drone from the water, make sure that both lock depth and lock heading are turned off. If not, the thrusters will try to compensate for movements also when the drone is out of the water. |
End your dive
When your battery charge reaches 20% or less, or you are finished with your dive session, bring the drone back to where the pilot is located.
Make sure to turn off both lock depth and lock heading.




Pull the drone out of the water using either the top handle or a boat hook.





In the Blueye app, press the L1 button or the 3D-figure of the drone. Click "End dive".


4. Place the drone and your mobile device in a stable and secure position.
5. Pull in the tether, packing it into the tether drybag on a section at the time.
To avoid tangle on the tether, we recommend packing it 1 meter at a time.
6. Sync your dive log. Read instructions in the section below.
8. Turn off the drone, surface unit, and controller. The drone is turned off by putting the "OFF"
side of the magnet attached to the tether bag against the LED light window. When the
the drone is turned off all indicator lights in the LED light window will be off.

Read more:
Sync divelog
To track and log your dives, we have added the possibility to sync your divelogs.
After each dive, sync the log files by following this routine:
Make sure the drone is still on and you are connected to the Surface Unit. If you have run out of battery, connect the charger and turn on your drone.
On the Blueye app Home screen, press the "sync log files" button. Wait until all files are downloaded to your mobile device.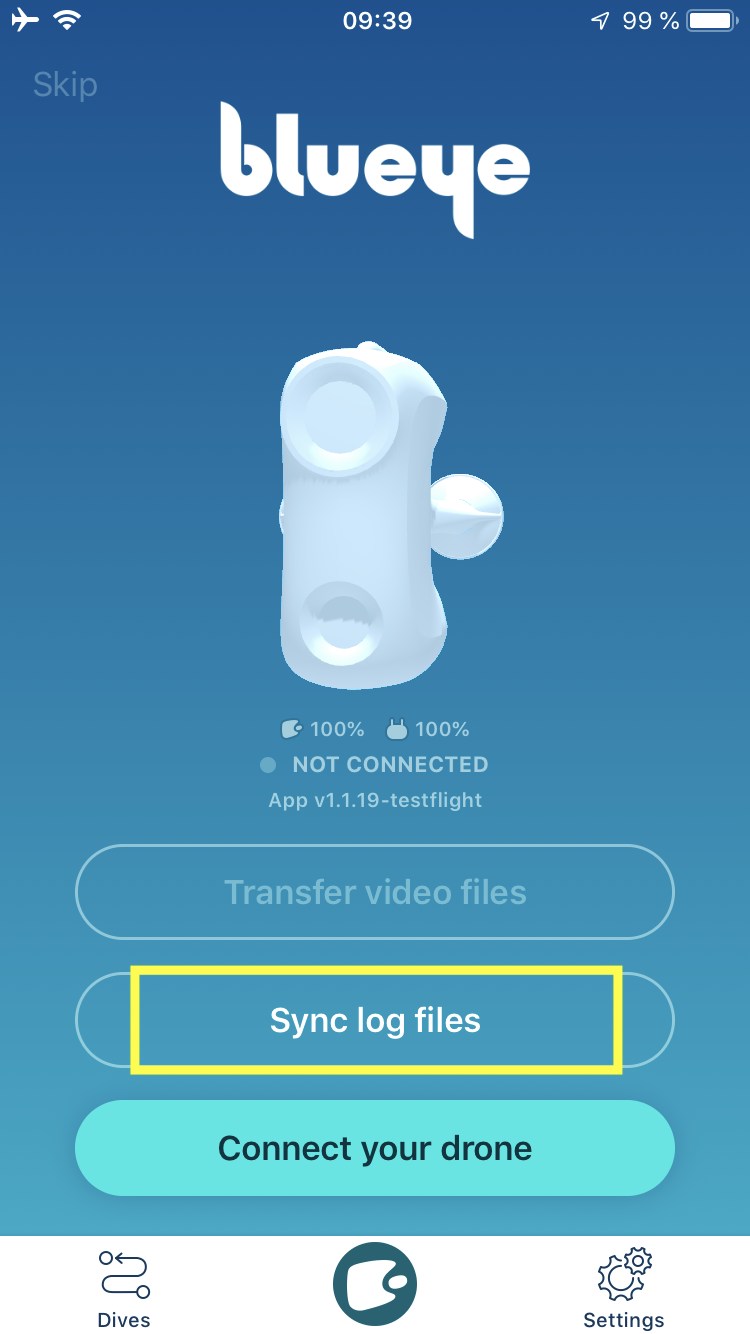 3. Go to Settings on your mobile device and turn off Flight mode / enable 4G.
4. Hit "Sync log files" again to upload the files to our servers.
5. Find your divelogs by pressing "Dives" on the app home screen.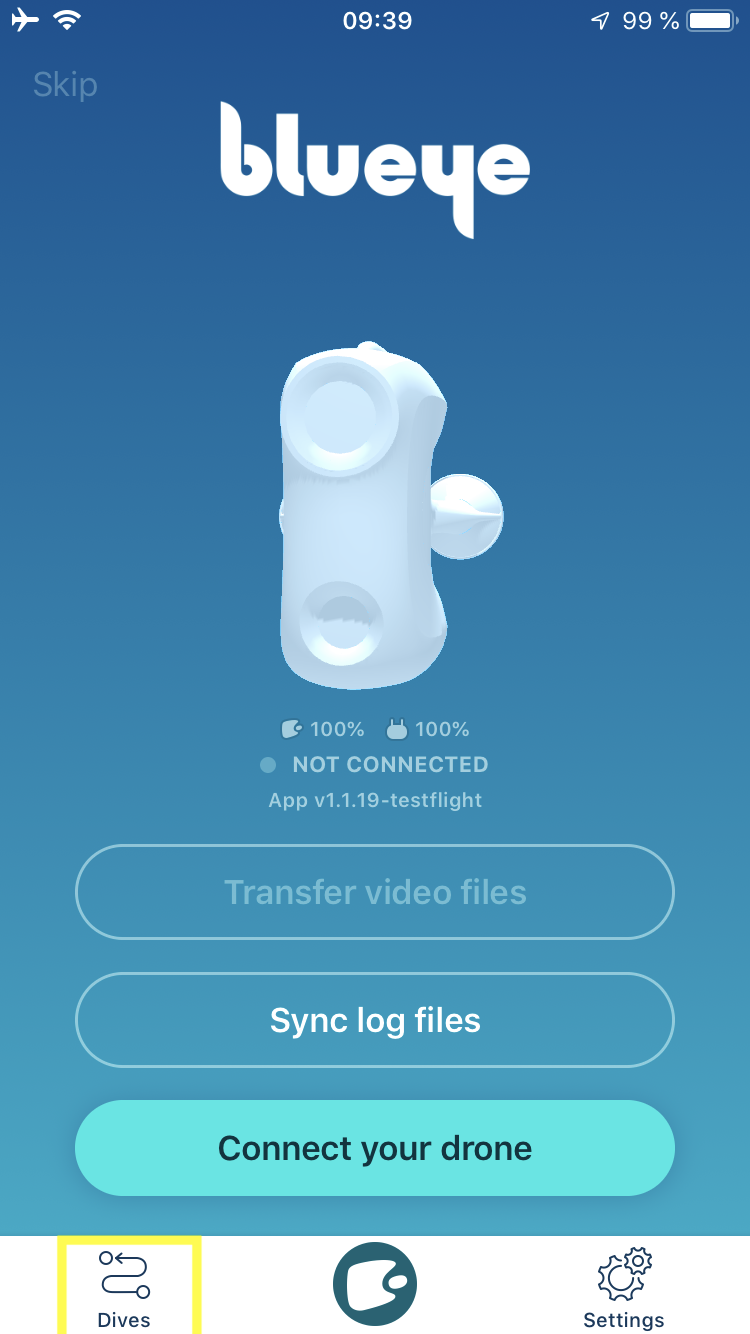 .