While diving, you can access a map showing your location, and if you have a DVL or a positioning system connected, you can also see the position of the ROV. The map can be loaded (cached) beforehand if you do not have a cellular connection during the dive (offline). This article guides you through how to cache areas of a map for later usage.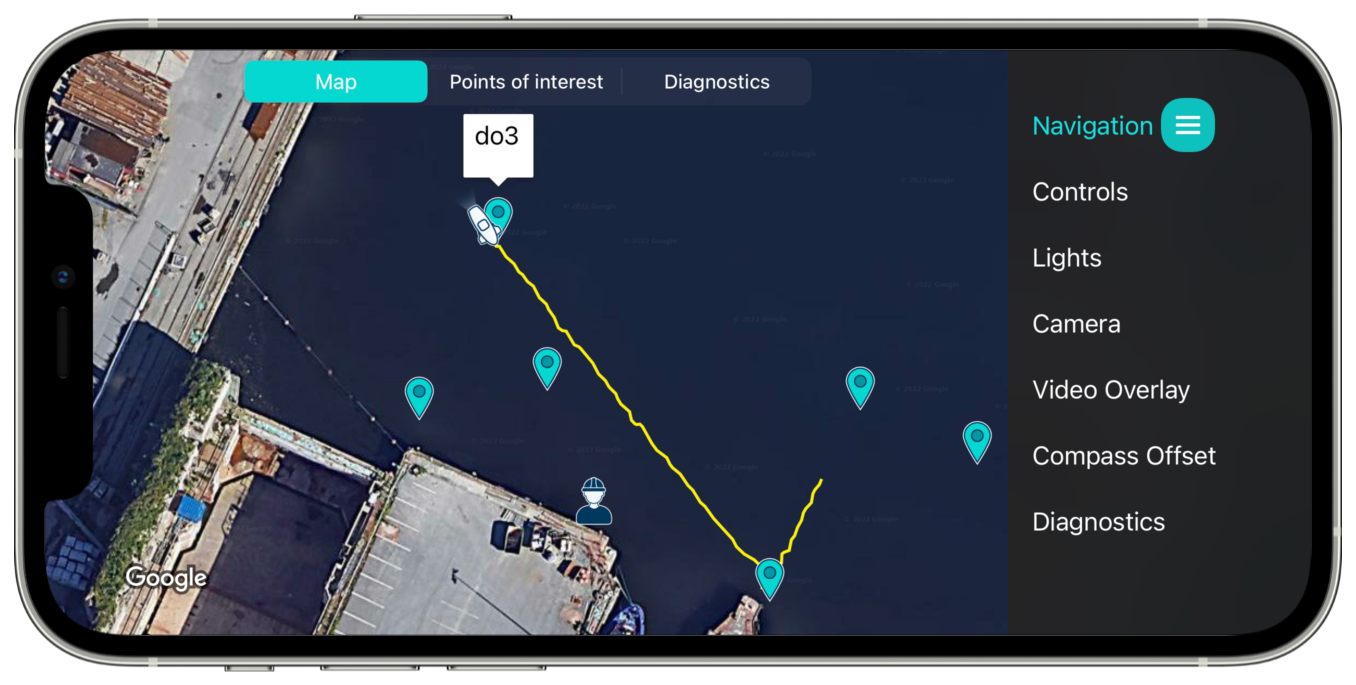 This feature requires version v3.2.0 of iOS or v3.2.685 of Android.
1. Open the "Blueye App", and tap settings in the lower right (on the tab bar).
2. Tap "App settings" and scroll down to "Map Settings" Blueye App settings and Map Settings view for offline caching.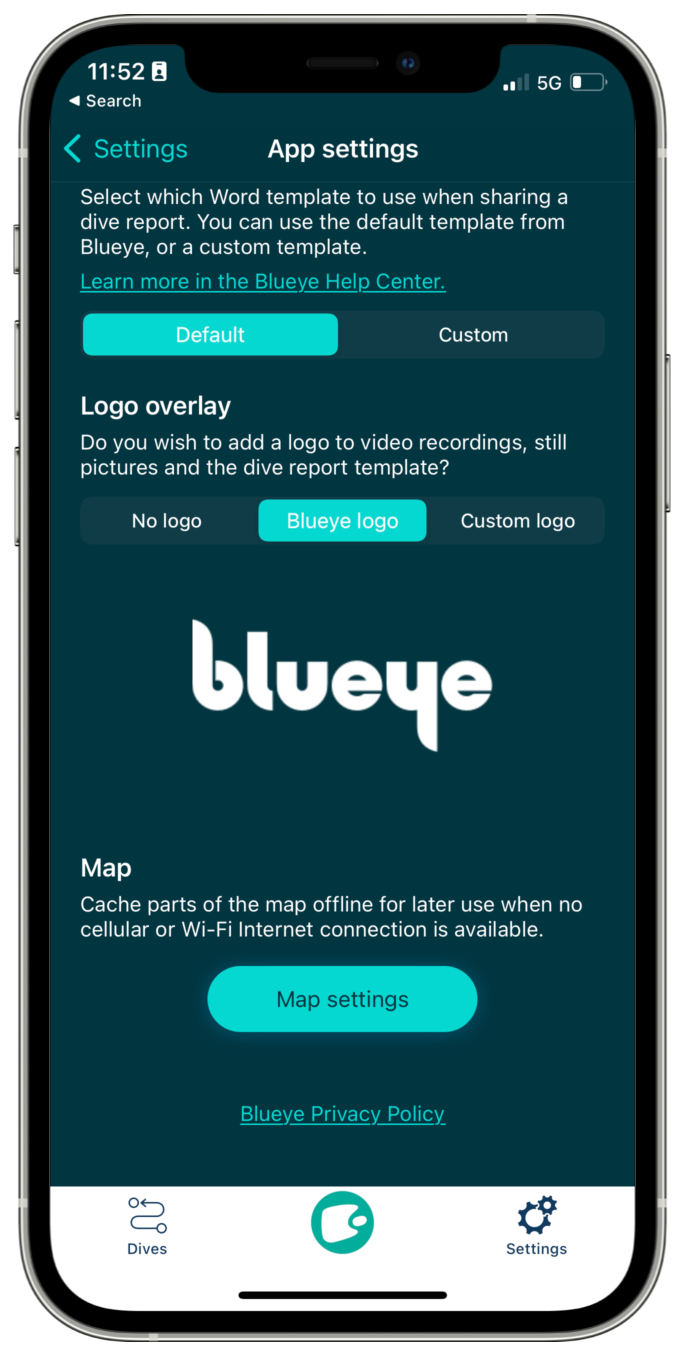 3. Select a map in the dropdown (Google maps satellite and Google maps street cannot be cached, but they can be used with a 4G connection). Select "Open street map" if you are outside Norway.
4. Scroll around at desired zoom levels.
Now, everything you see and explore will be cached. So scroll over to the area you are planning to dive and explore at different zoom levels to get what you need. Everything you have seen is this screen, is stored and will be available later in offline mode while you are diving.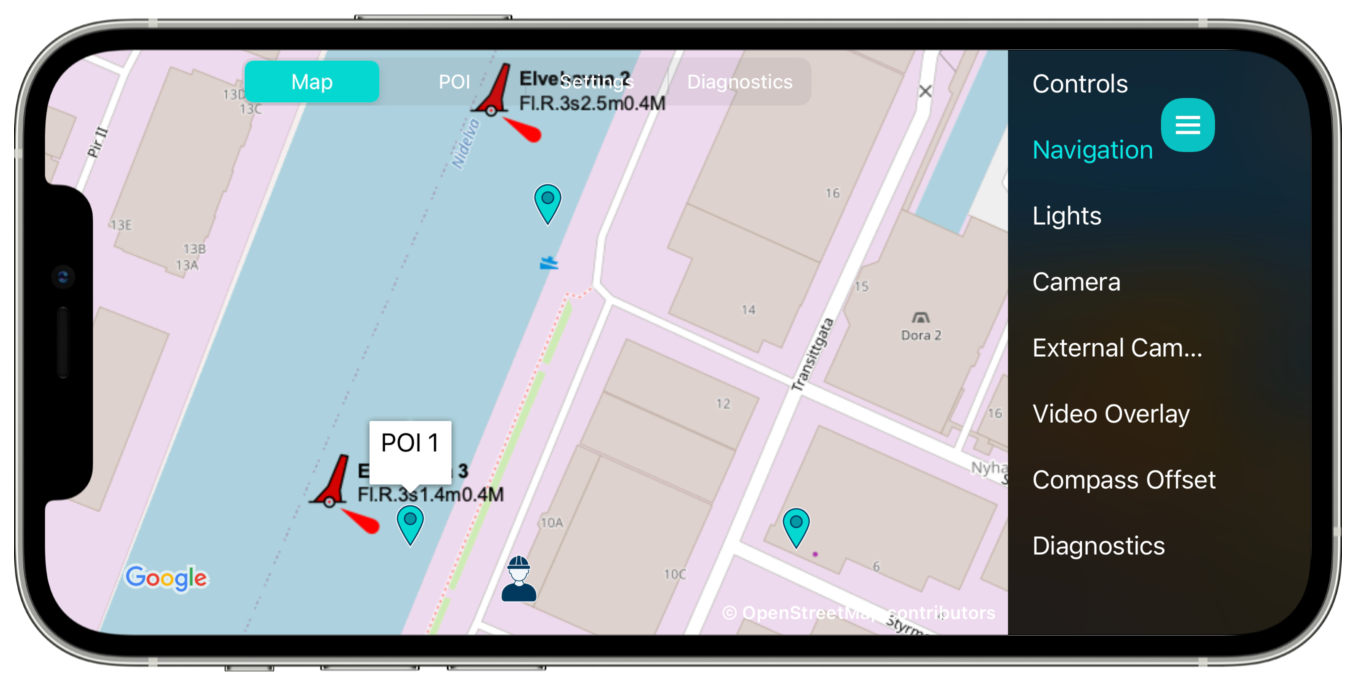 You can test this before diving by disabling wifi and cellular data. Open the app, go to Settings, "App Settings", and enable "Demo mode". Go back to the main screen and tap "Start Dive". Go to "Dive Settings" (top right corner) -> Navigation. Here you can also add "Points of Interest" (POIs) if you have known coordinates you want to explore. We will cover the use of POIs in a separate article later.