Overview
Introduction
The Blueye Deep Kit enables the X3 drone to safely dive down to 500 meters by simply replacing the depth sensor and the buoyancy elements including the battery cover.
Installation
Pressure sensor
Take off the side covers and remove the buoyancy elements.
If you are installing a new tether follow the guide here:
https://support.blueye.no/hc/en-us/articles/360006219393-Changing-the-tether
Replace the old pressure sensor with the new one. Be careful to not touch the center of the sensor (the metal part).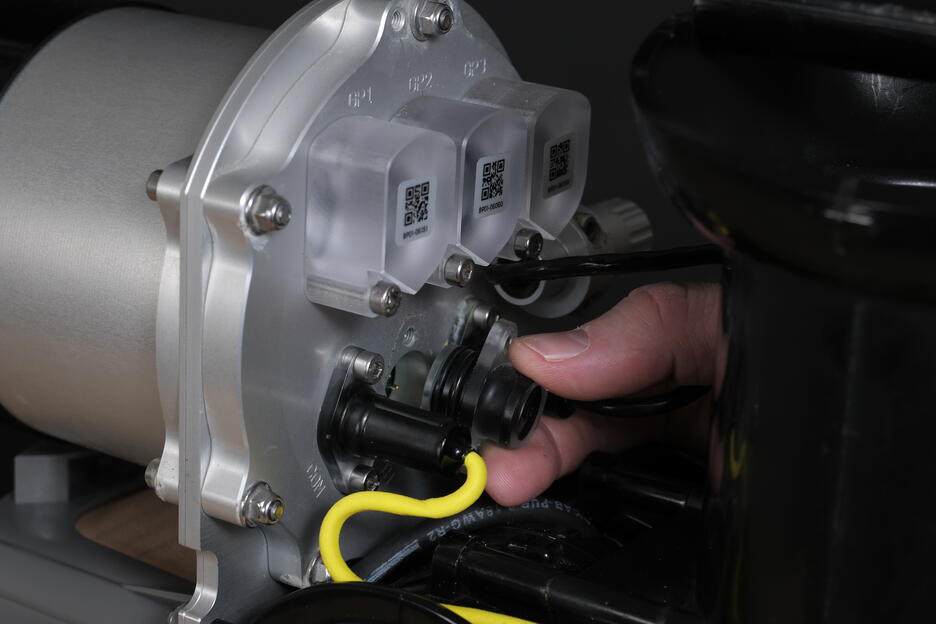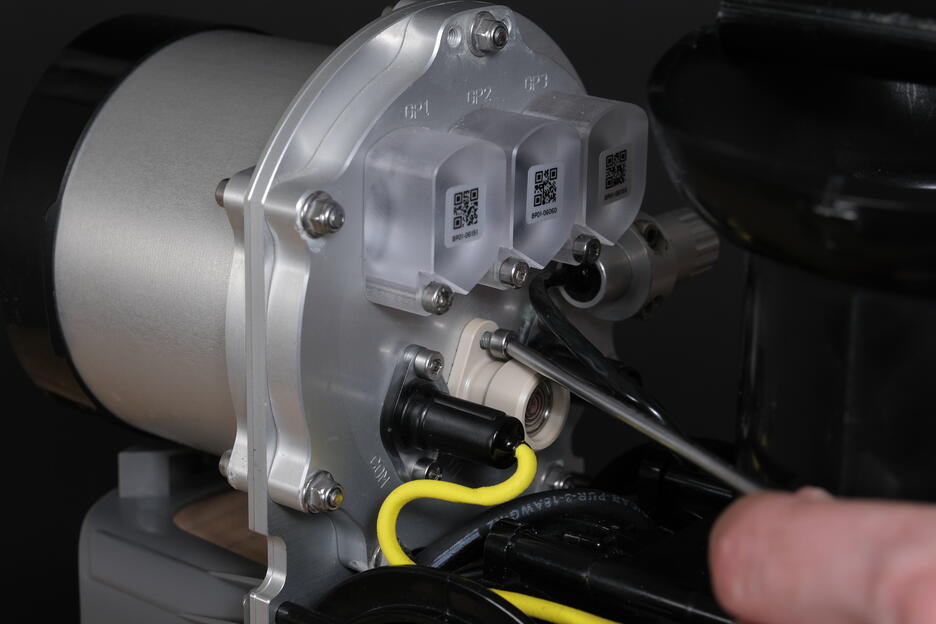 Buoyancy
When assembling the new buoyancy element put on one side first, then the side cover in order to prevent buoyancy elements falling out during assembly.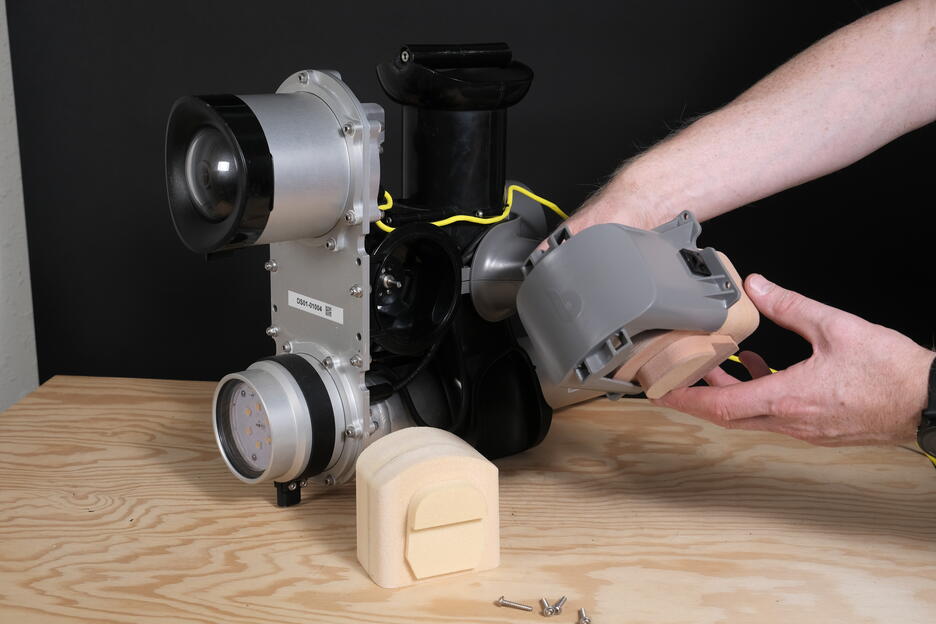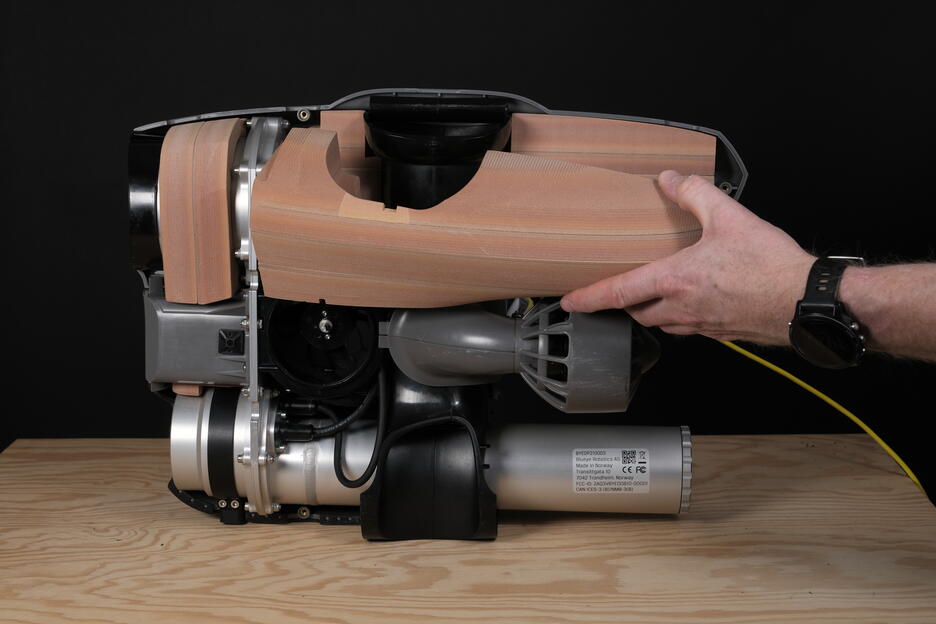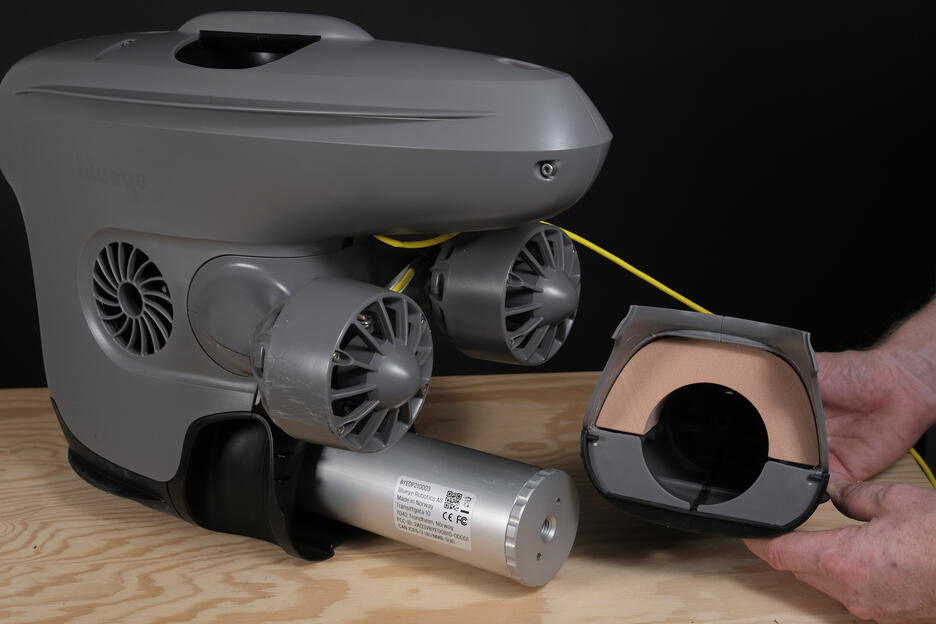 App settings
In the app go to "Settings -> Drone settings -> Configuration" and select the "Deep kit" under the Buoyancy text as seen in the picture below.
After pressing "Start Dive" go to the "Diagnostics" menu and verify the new depth sensor is shown as "Keller_PA7LD"