Reel with tether & power-on magnet
The standard tether included with your Blueye underwater drone is 75 meters long. The color of the tether is high yellow for easy location. The tether has positive buoyancy for optimal dive performance.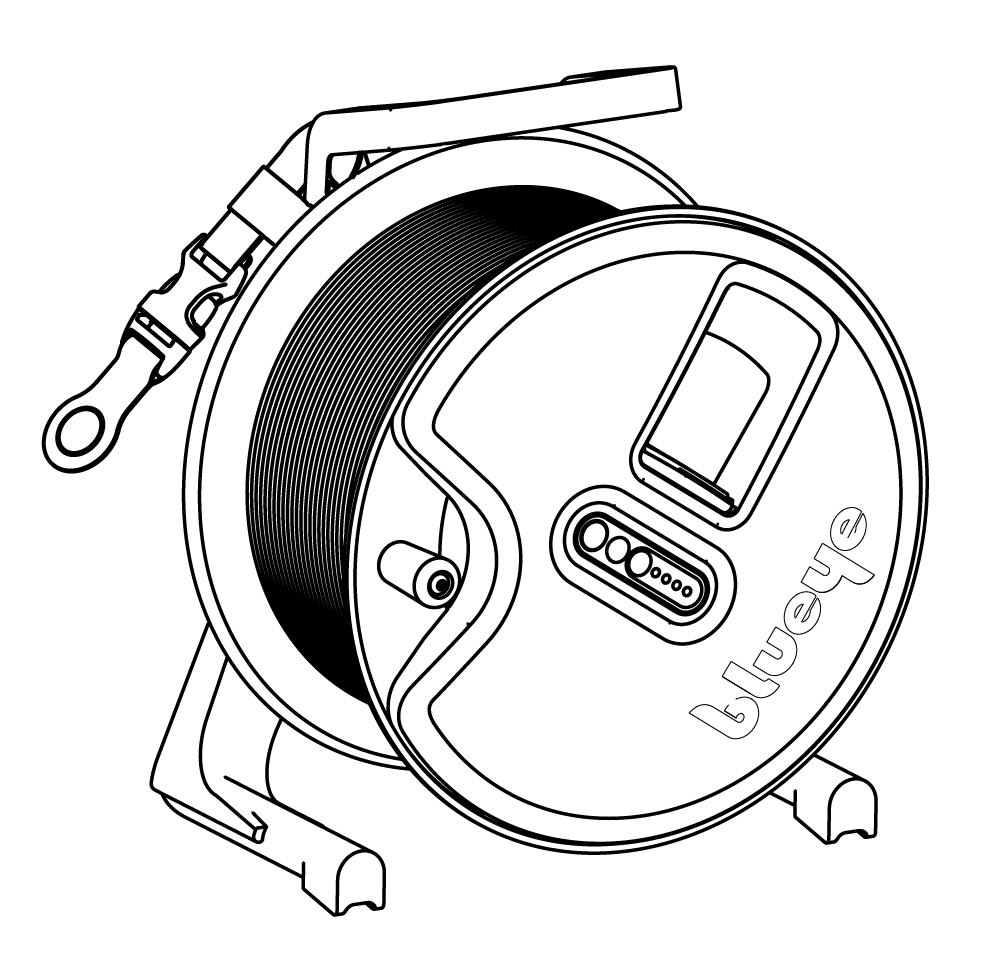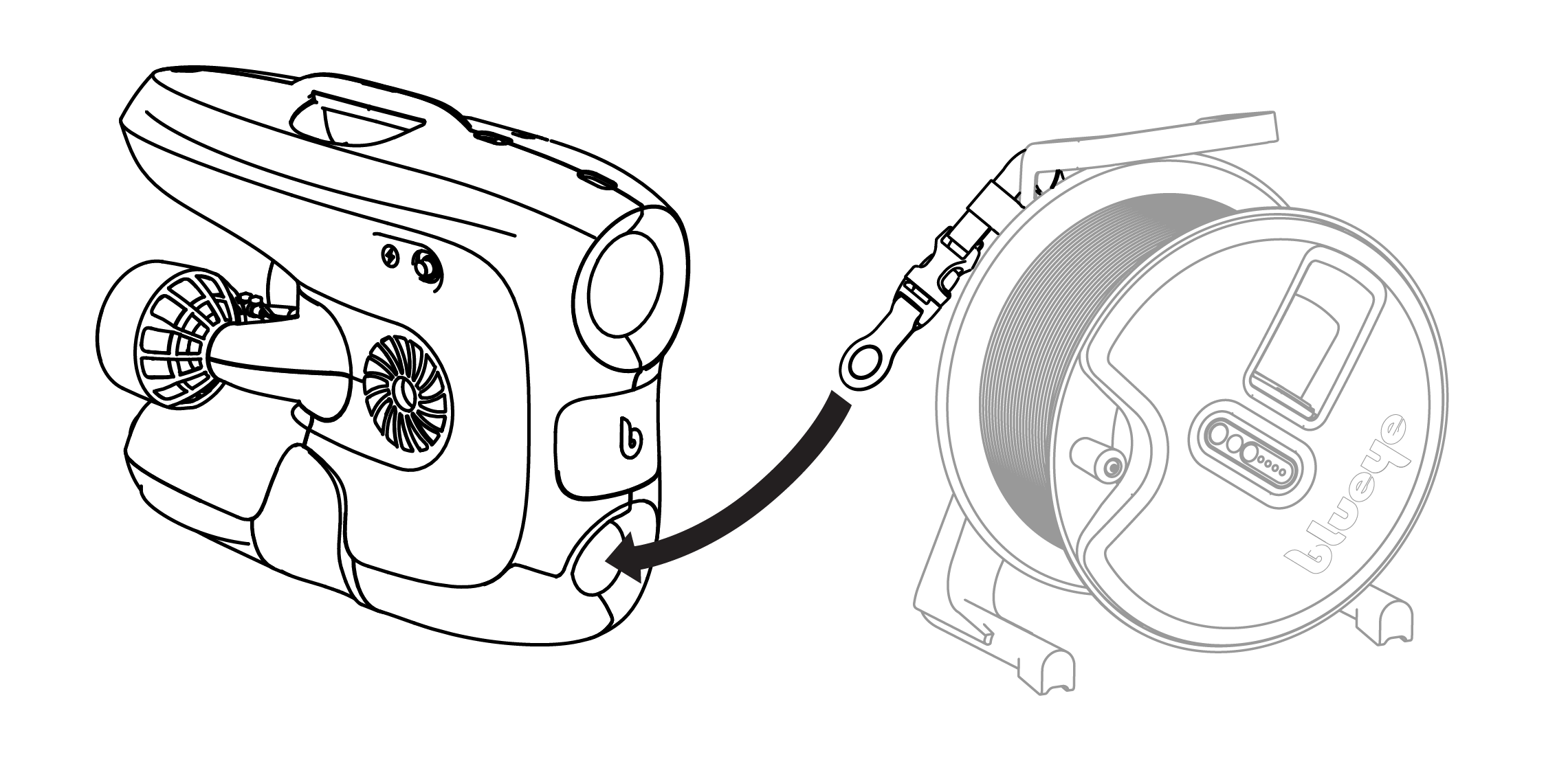 The tether reel allows for easy storage and handling of the tether. A power-on magnet is attached to the reel (see illustration above).