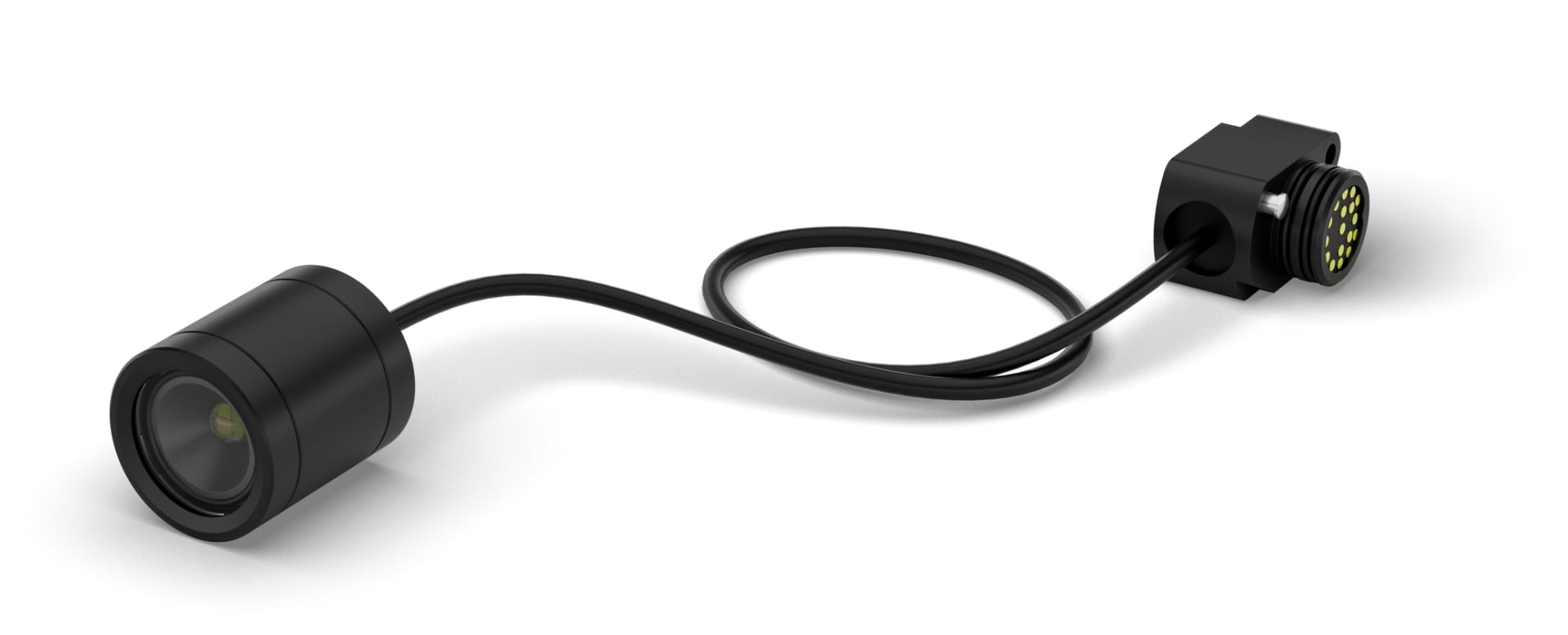 Overview
Introduction
One of the available peripherals for the new X3 underwater drone is the Blueye External Lights. The lights add 3000-lumen intensity to the drone, and you can add up to two External Lights to one X3.
How to install
The Blueye External Light is compatible with all Guest Ports (GP1, GP2, GP3).
How to use
You control the external light the same way you operate the main light of the drone:
Press the (Y)-button on the controller or the light bulb icon in the touch interface to turn the light on
Adjust intensity with the (DL) Left and (DR) Right buttons on the controller or by dragging the right slider in the touch interface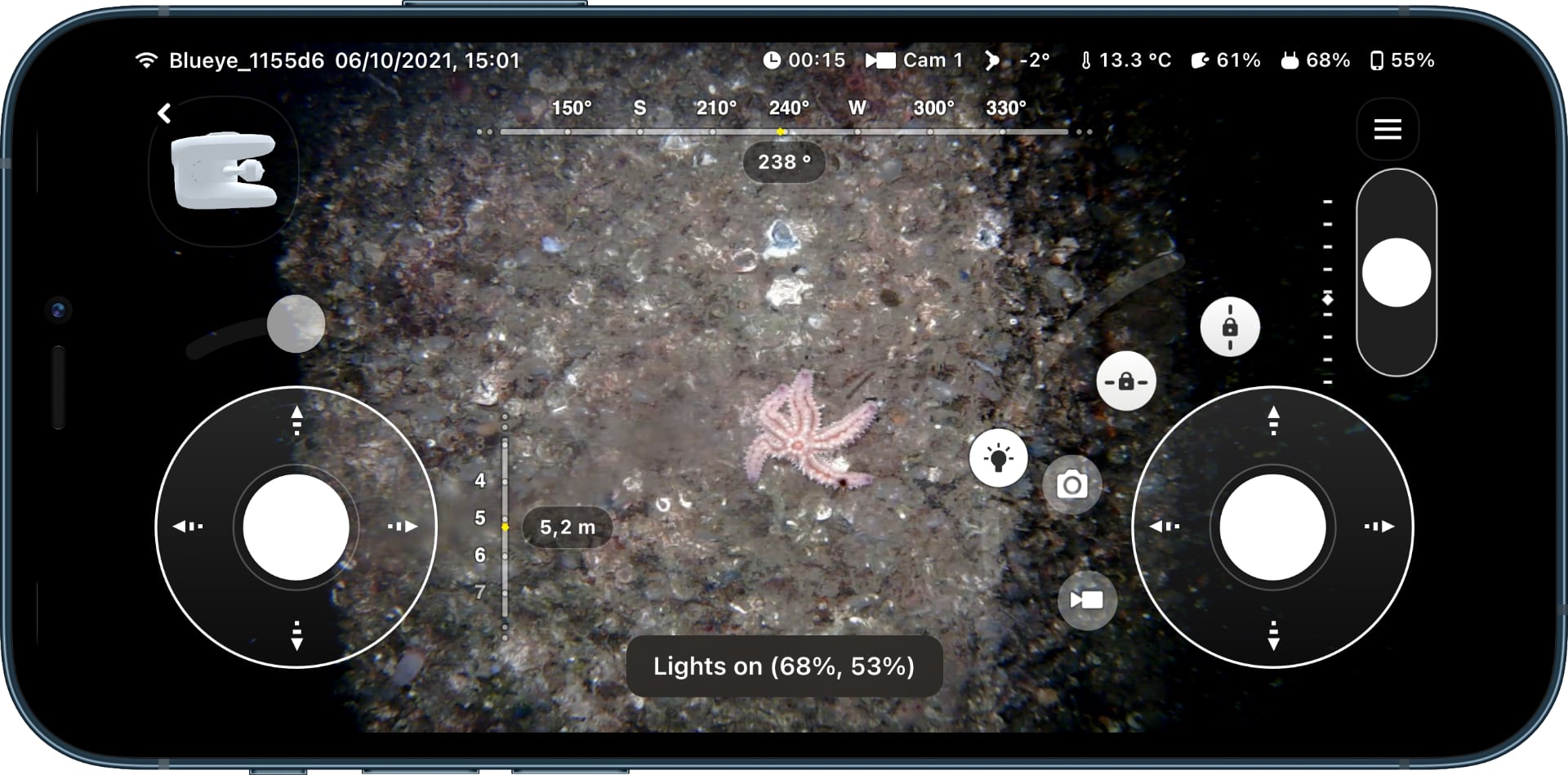 By default, the external light will follow the intensity of the main light. You can adjust the relative intensity between the two lights in the new External Light settings page in the in-diving menu.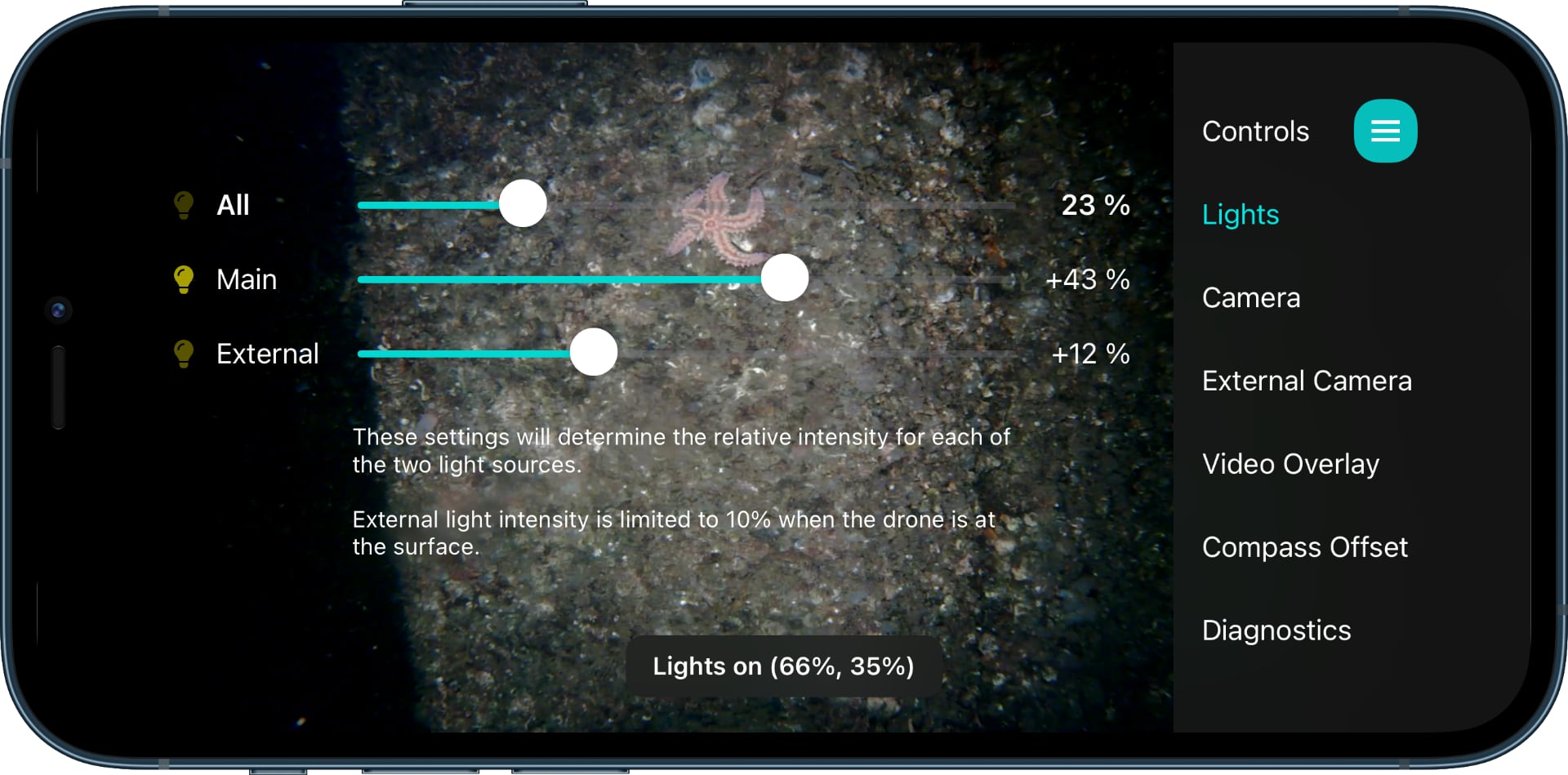 You can choose if the external light should be brighter or dimmer than the main light, and when adjusting the lights, the app will display the intensity for each of the two light sources.
If you have two Blueye External Lights connected to the drone, they will operate in tandem.
The Blunux operating system will limit the intensity to 10% when operating at the surface as a safety measure to avoid high temperatures. The Blueye External Lights also have built-in safety measures with automatic shutoff if the temperature gets too high.
Specifications
DO_NOT_EDIT