In iOS 14, Apple made some changes to improve user privacy by preventing apps from accessing local networks without explicit permission from the end-user.
The Blueye Drone is controlled over a local Wi-Fi connection to the Blueye Surface Unit, so the Blueye App needs this permission. iOS cannot tell the Blueye Wi-Fi apart from any other private network.
When launching the app for the first time after installing iOS 14 or installing the app on a new iOS 14 device, a dialog will ask for Local Network permission.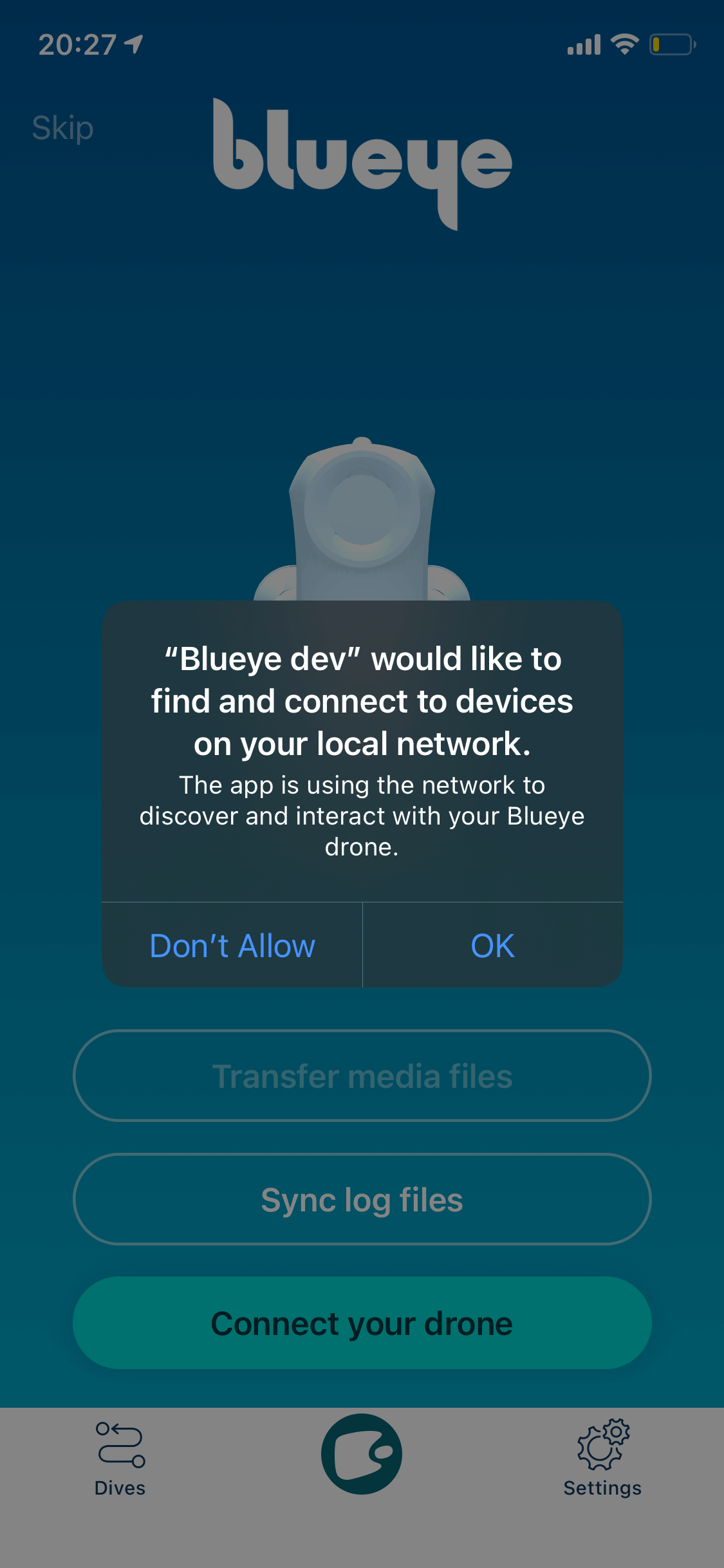 If you do not grant the Blueye App this permission, it will be unable to connect to your drone. The dialog will only appear once, but you can grant permission from the iOS Settings app, under Privacy and Local Network.