Updating the software running on the Blueye Pioneer Drone is available through the Blueye App.
In this feature you will be able to:
1. Check for available updates from the Blueye Cloud.
2. Download the latest software file to your device.
3. Apply the update file to the Blueye Pioneer/Blueye Pro.
Where to find the update feature
The update feature is located under the "Settings" tab, then "Drone Settings", and last "Drone Software Update".
Check for update and download update
To check for new software updates for the drone, connect your device to your home Wi-Fi with internet access. You can also use cellular (4G) internet, but the update file is typically 250 MB in size.
Once connected to the internet, enter the "Drone Update" feature and wait for the page to load. If there is a new update available you will be able to click the "Download Update" button. This can take several minutes to download, depending on your internet connection. Once the download is complete, you will see the "Version on device" is updated and the date it was downloaded.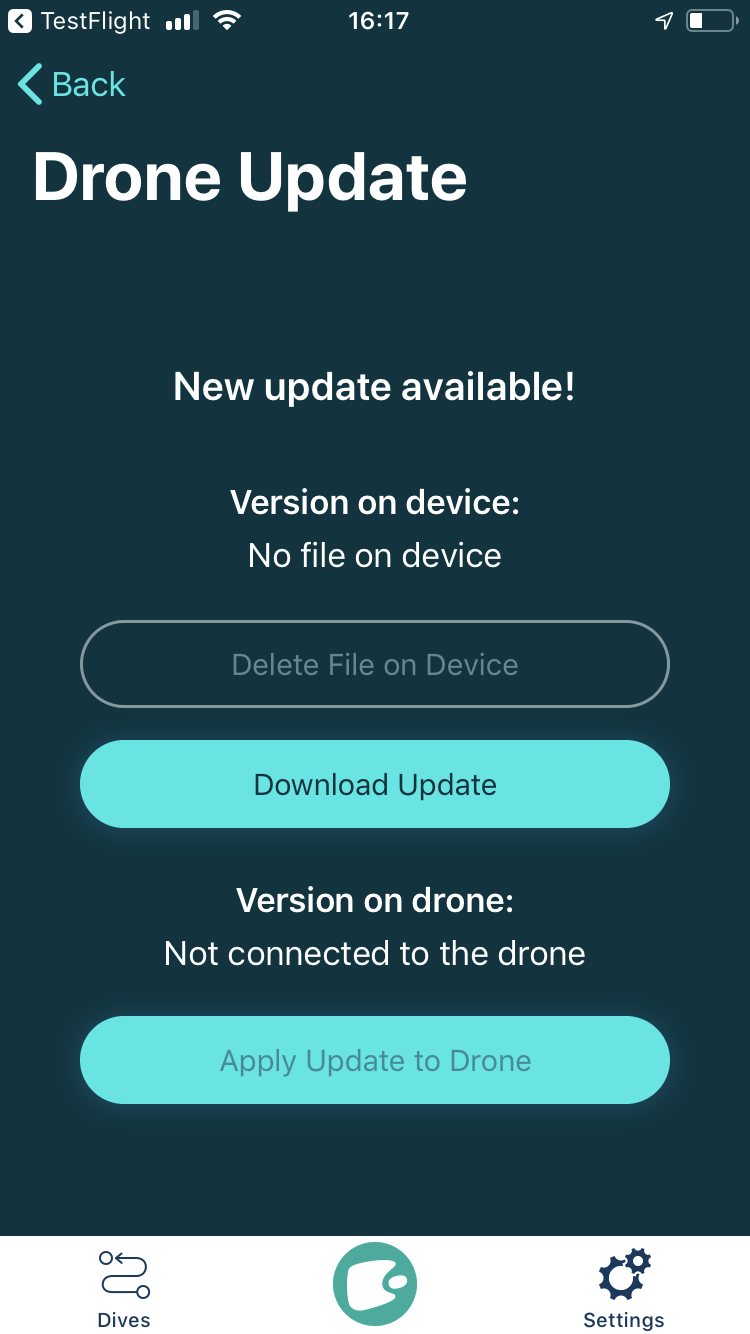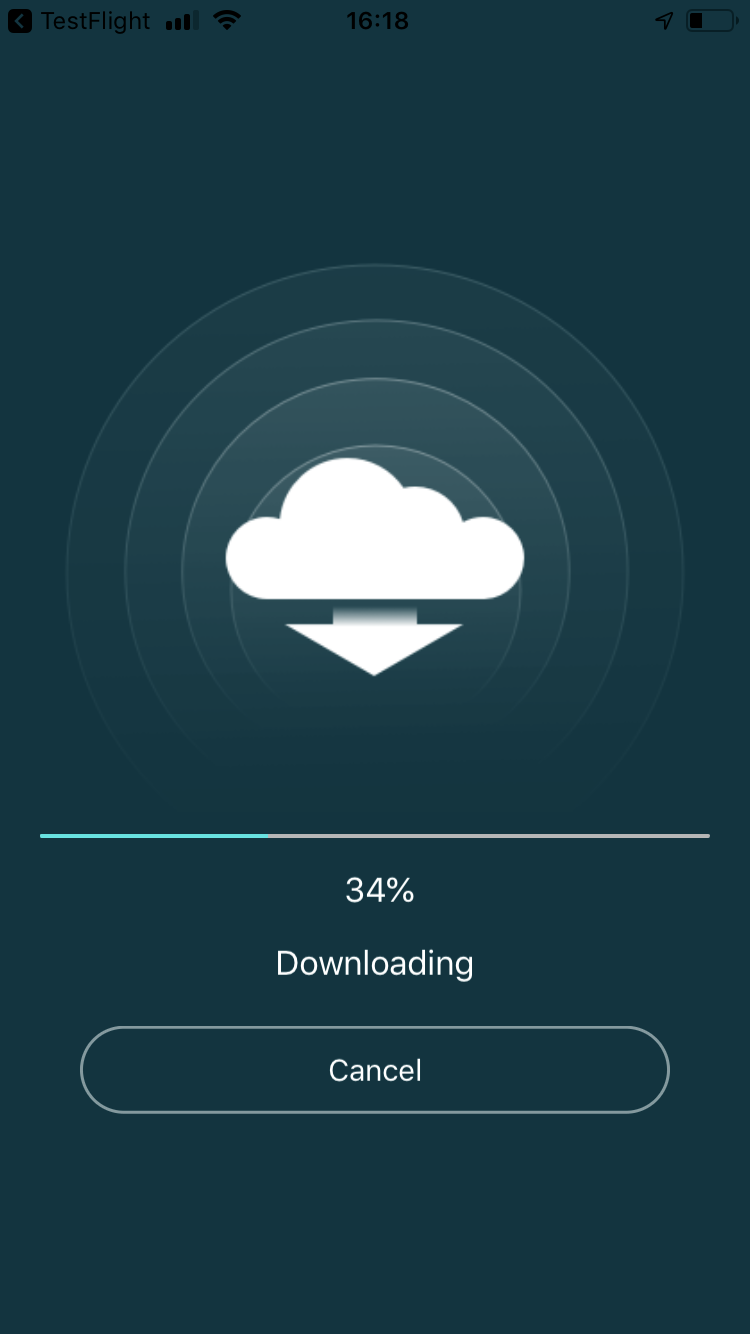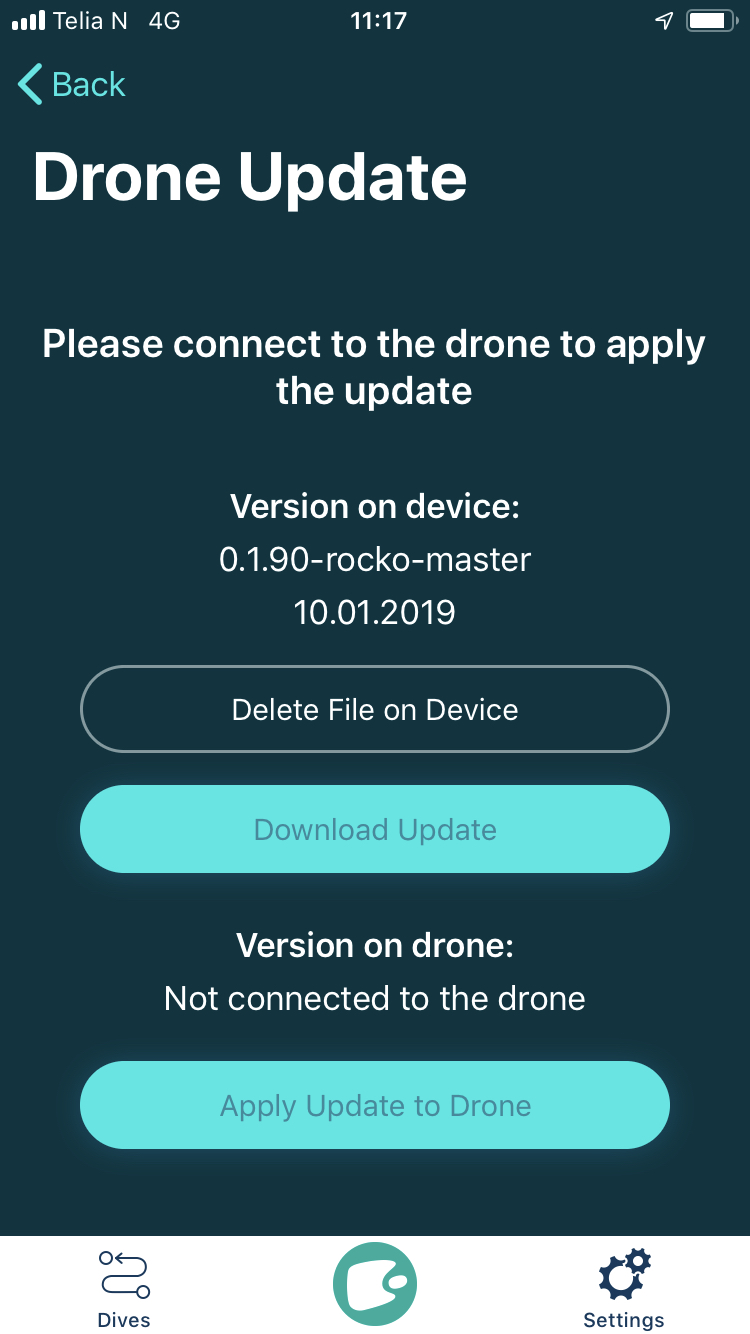 Applying the update to the drone
When the update file is downloaded to your device, you can switch back to the Blueye Surface Unit and power on the drone with the magnet. You might head to the "Connection Screen" by tapping the drone icon on the bottom bar, to get contact with the drone.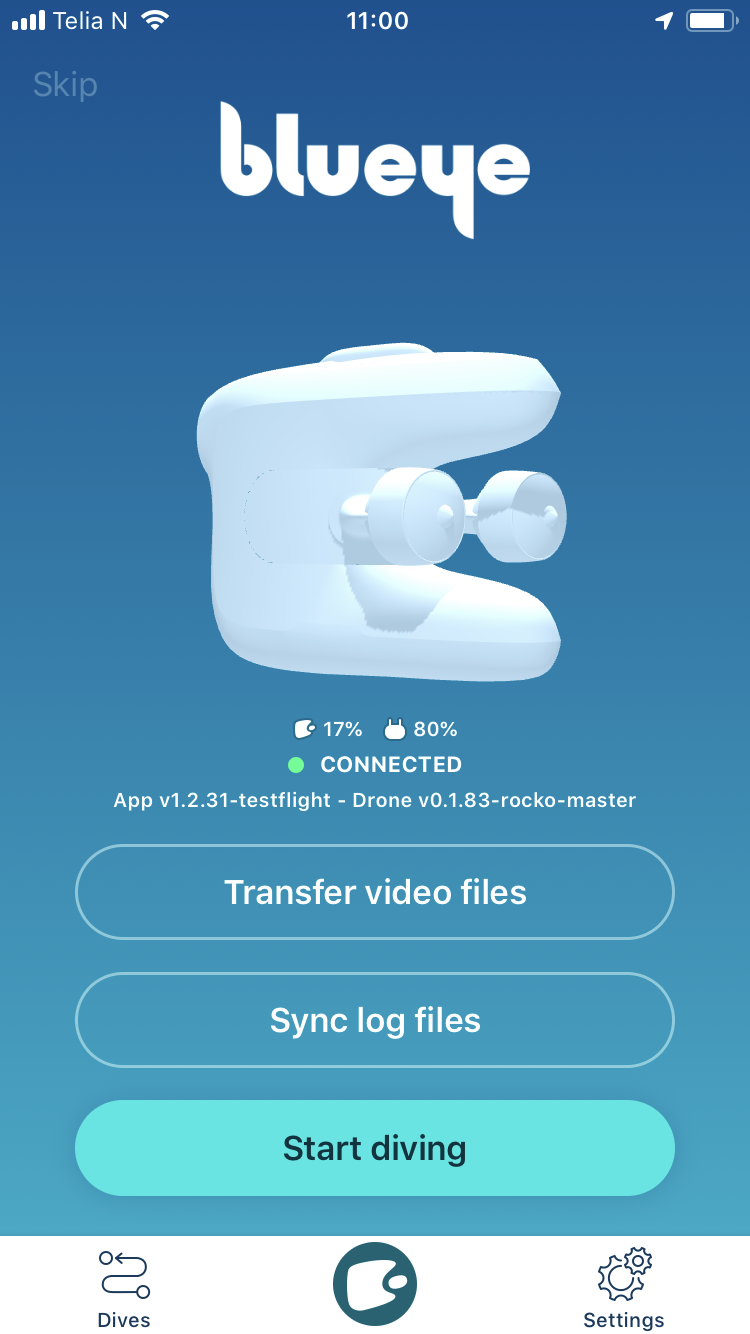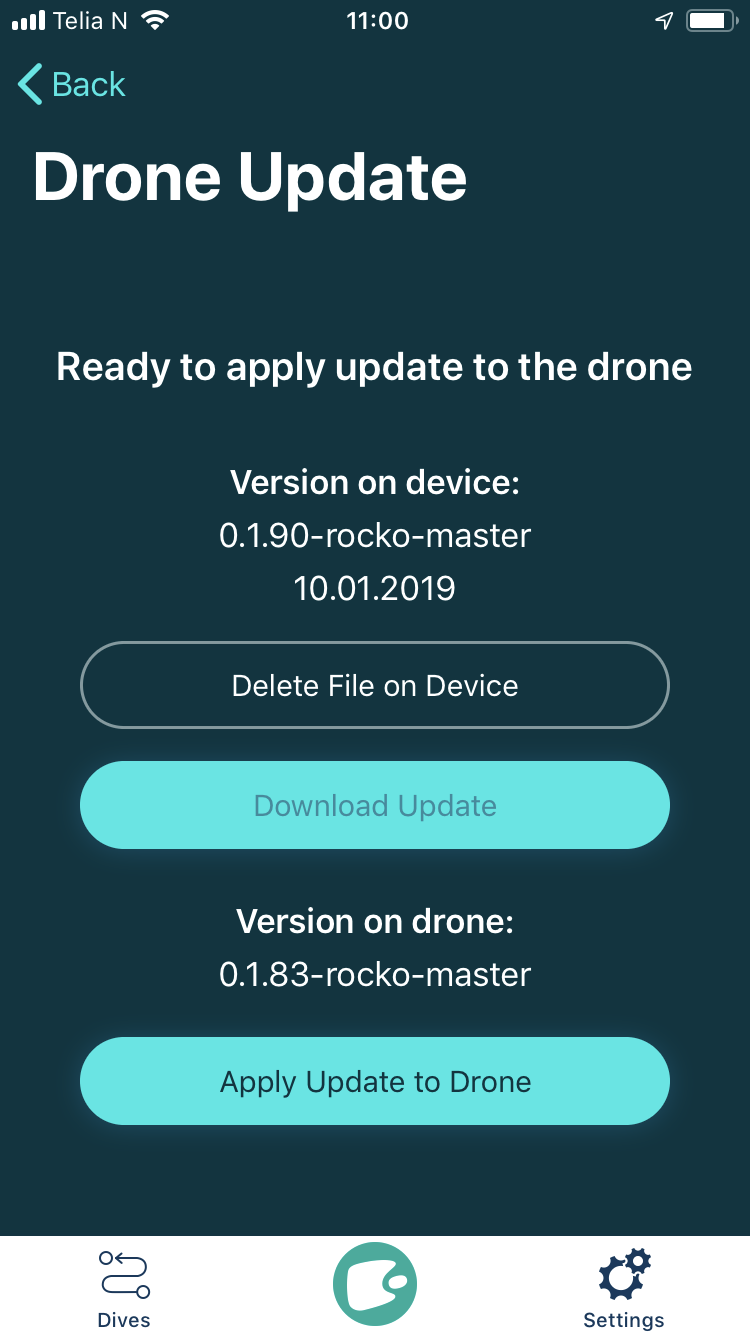 Once connected, head back to the "Drone Update" page under "Settings". The software "Version on drone" should now appear in the lower section of the page. If the version number on your device is greater than the version on the drone, then you will now be able to "Apply Update to Drone".
NB! Make sure your phone, surface unit, and the drone have more than 30% battery before you start the update process.
The update process will now start and you just have to wait for about 3 minutes while the process goes automatically.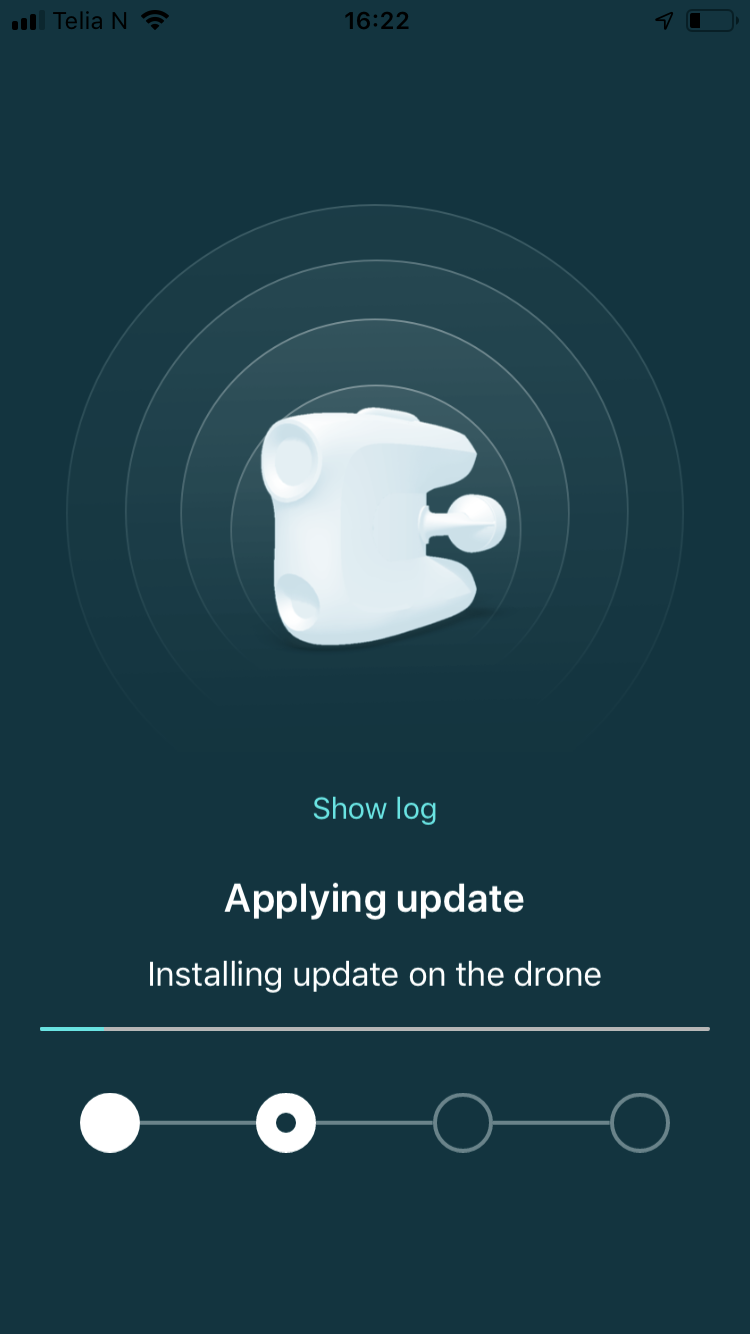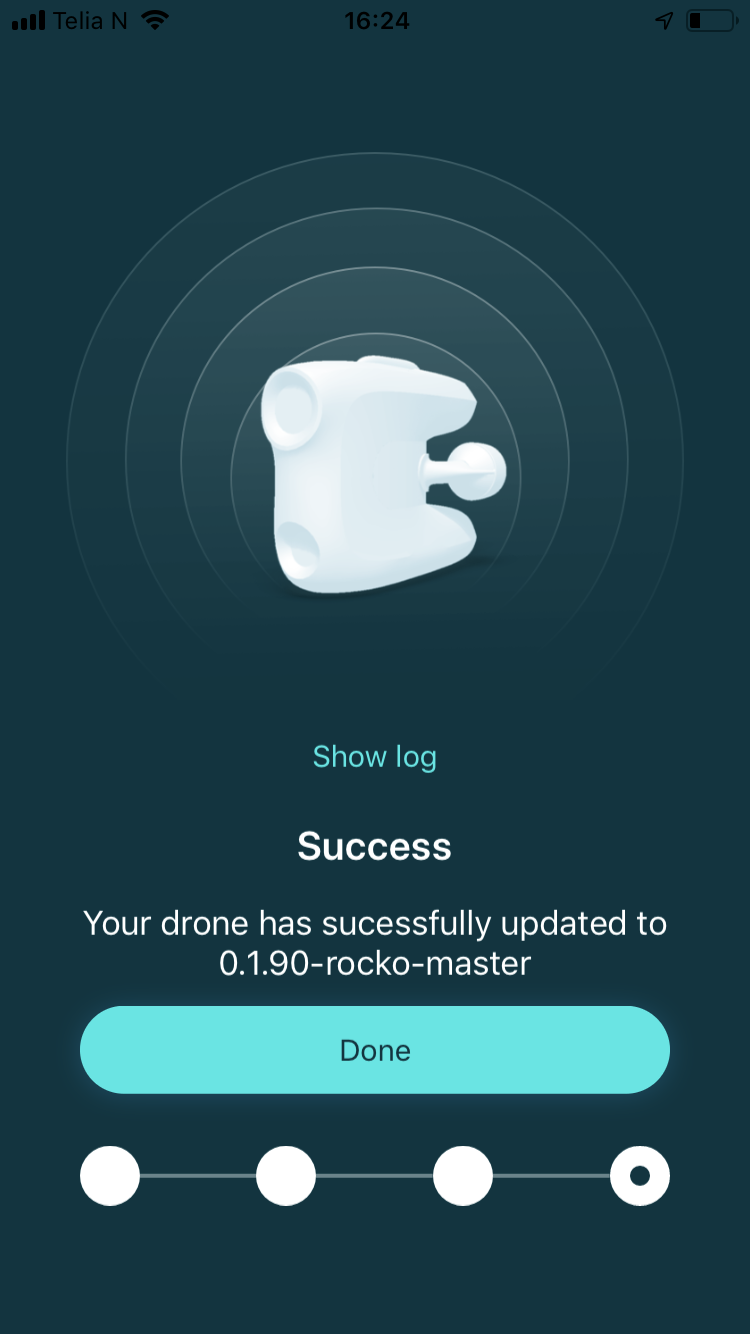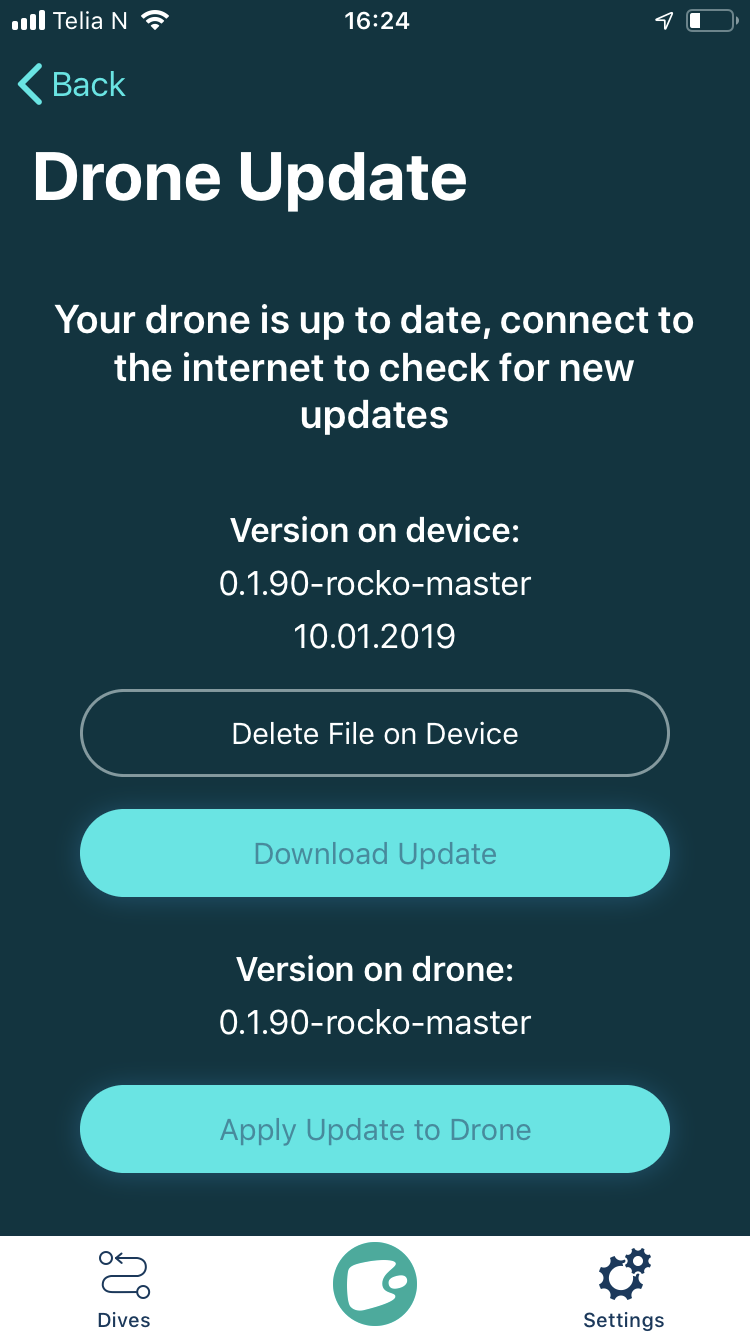 Your drone is now successfully updated! Return to the "Connect screen" to start diving. If you want to clear up some storage from your device (250 MB), you can delete the update file by tapping the "Delete File on Device" button. You can always go back to the "Drone Update" page and check for new updates while connected to the internet.