If you are experiencing low framerate or stuttering video with MS Teams, Google Meet and Zoom both support screen sharing and will provide a smoother video.
Table of content
Introduction
It is easy to include live drone footage in a Microsoft Teams meeting using the screen-sharing capabilities in the Microsoft Teams iOS or Android app.
Many organizations already use Microsoft 365, and Teams as an easy and secure way to conduct remote inspections. Drone footage is immediately available in the meeting with subsecond latency, and the operator can communicate with external stakeholders or experts in real-time.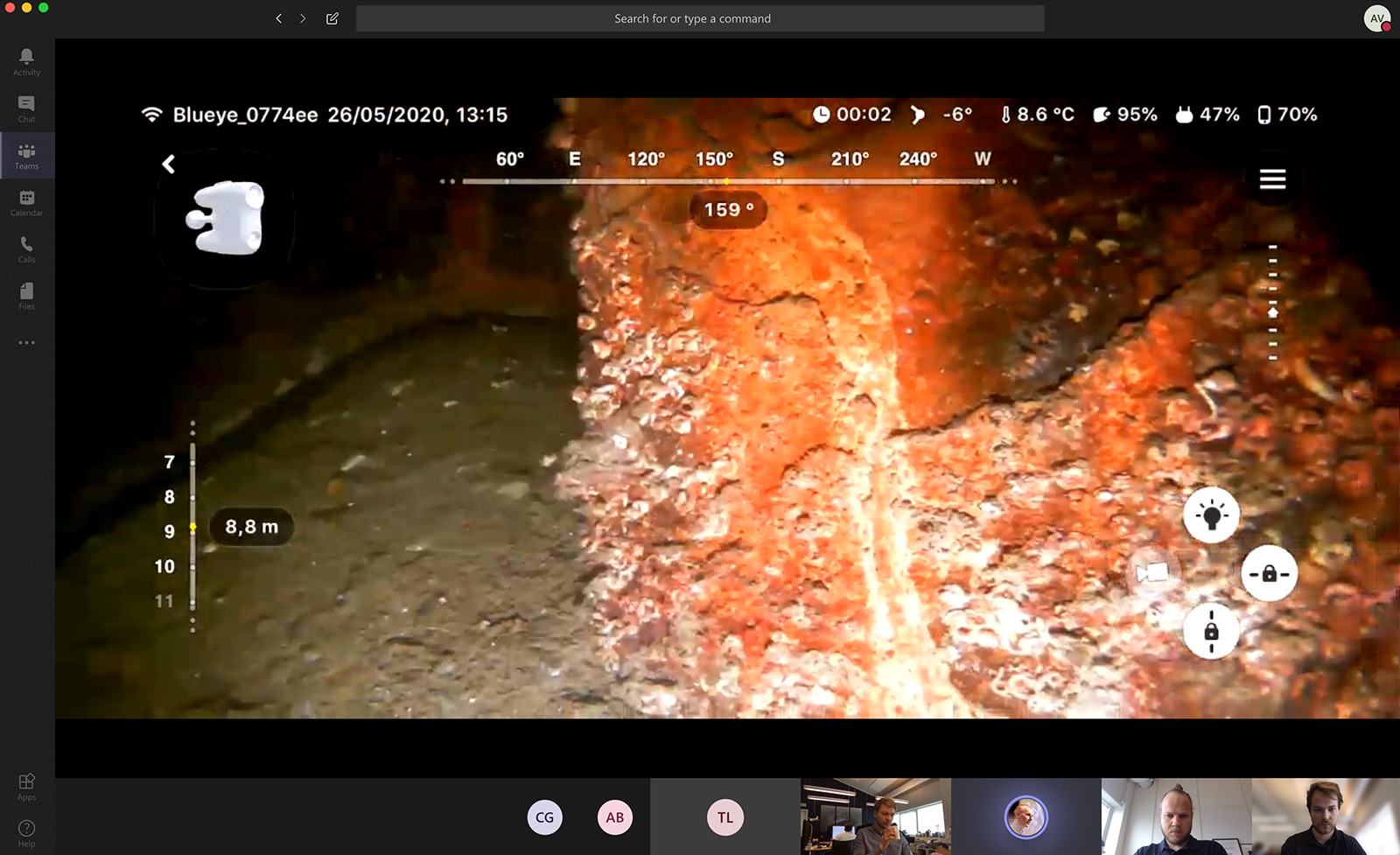 This article only covers the specific details related to screen-sharing the Blueye app in a Microsoft Teams meeting. For more information on how to use Microsoft Teams, please refer to some of the following resources from Microsoft:
Surface Unit Configuration
To share your device screen in a Teams meeting, you must connect to the drone and the Internet at the same time. To allow your iOS device to use the 4G connection while connected to the drone Wi-Fi, you must change some configuration settings on the Blueye Surface Unit. See the Configure your Blueye System for Live Streaming article for instructions on how to do this.

For Android devices, this is not a requirement, and for some devices, you may actually lose connection to the drone if you enable the Wi-Fi settings mentioned above.
Screen sharing in Microsoft Teams on iOS
When in a Teams meeting, tap the ... button to open the menu. Next, tap the Share option and then the Share screen option.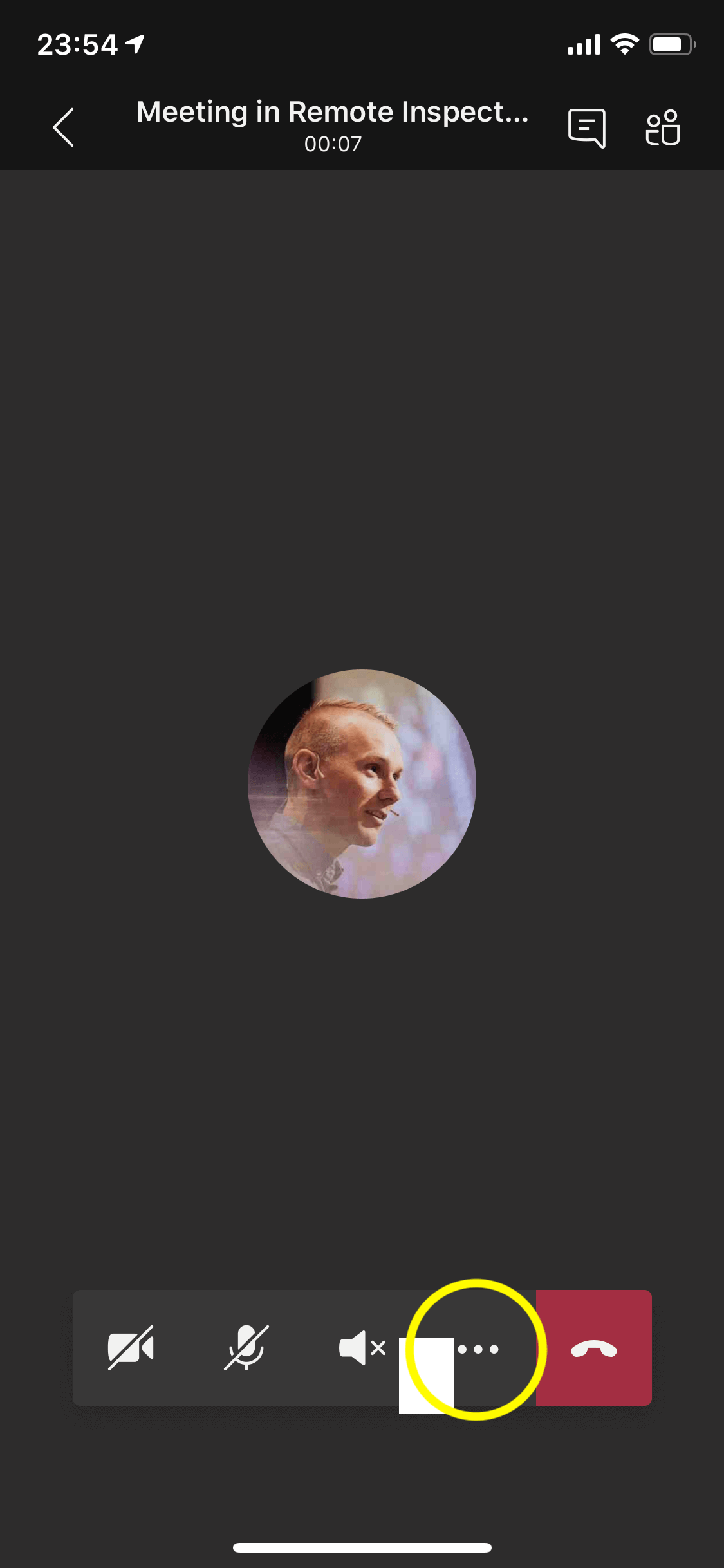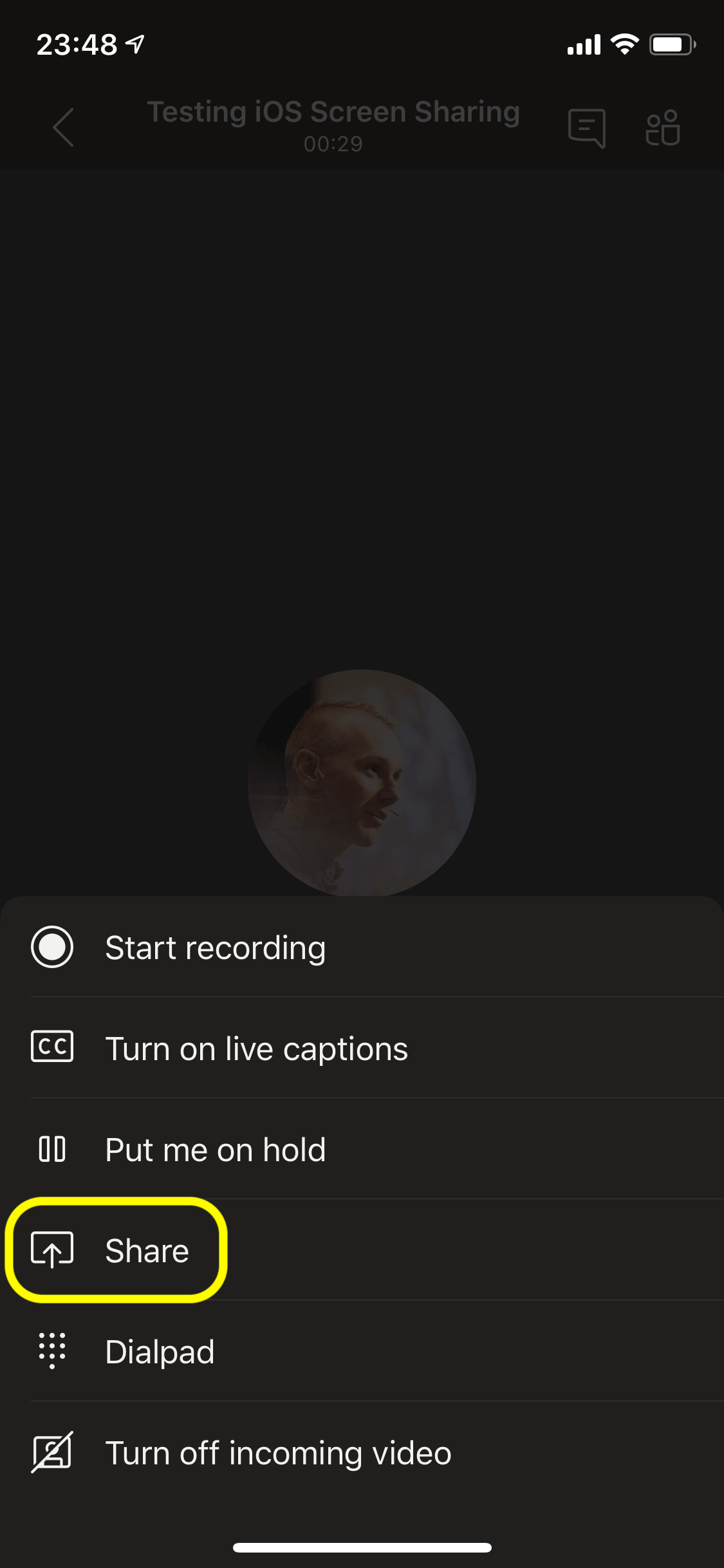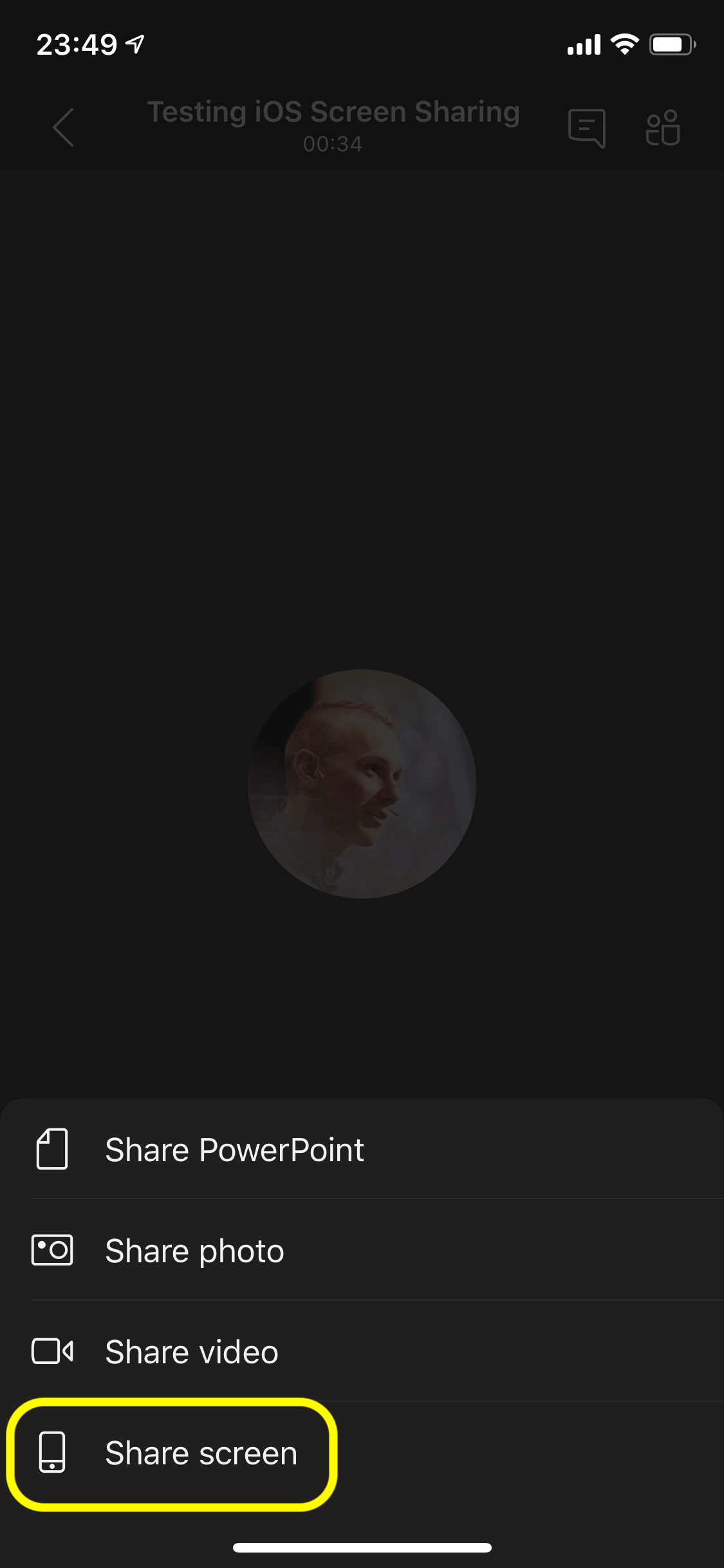 A window with setup instructions will be displayed: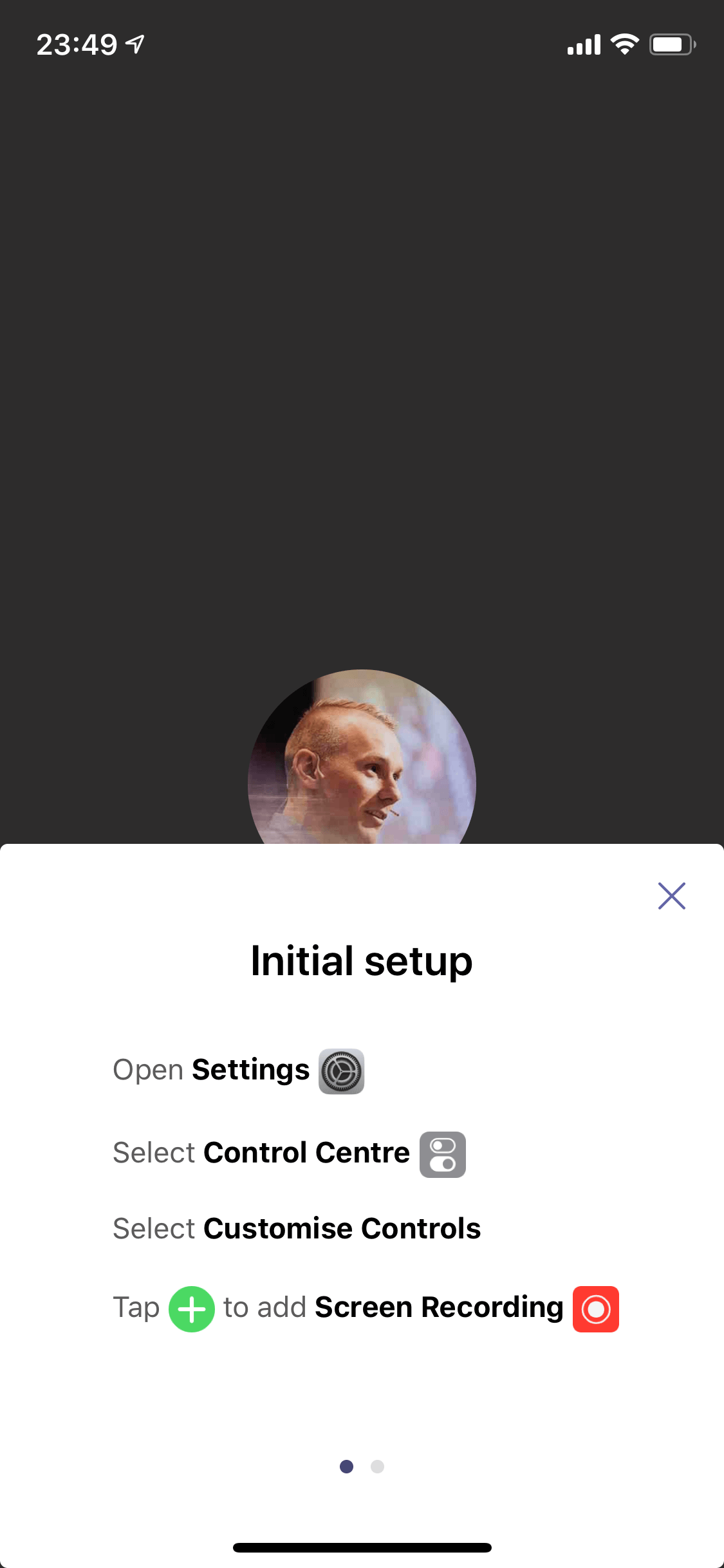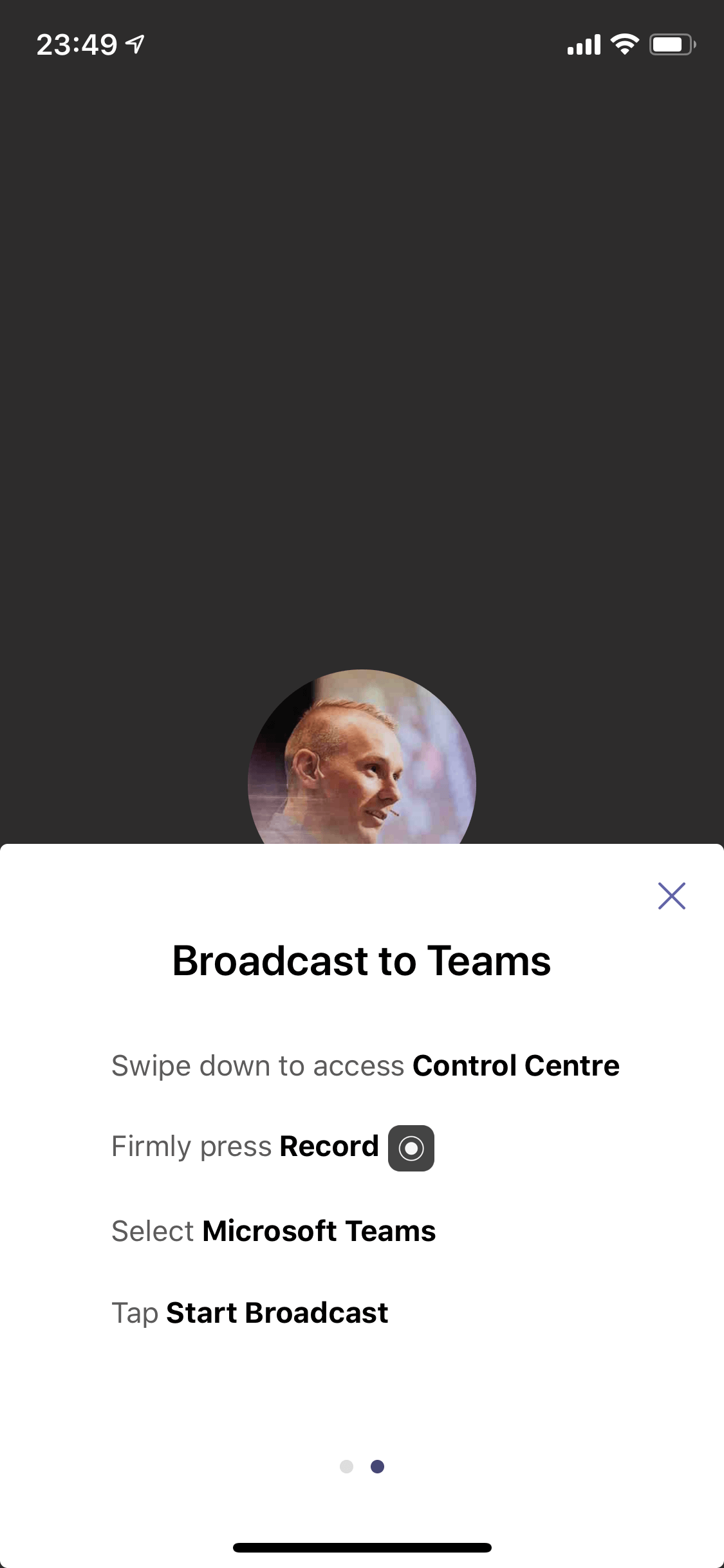 Screen sharing in Microsoft Teams is using the screen recording functionality in iOS. Follow the instructions on how to add the Screen Recording button to the iOS Control Center.
Enable Screen Recording in iOS
This is a one-time operation, and if you already have Screen Recording enabled on your iOS device you can skip this section.
1. Open the Settings app and select the Control Centre menu item.
2. Select the Customise Controls menu item.
3. Add the Screen Recording control by tapping the green plus sign.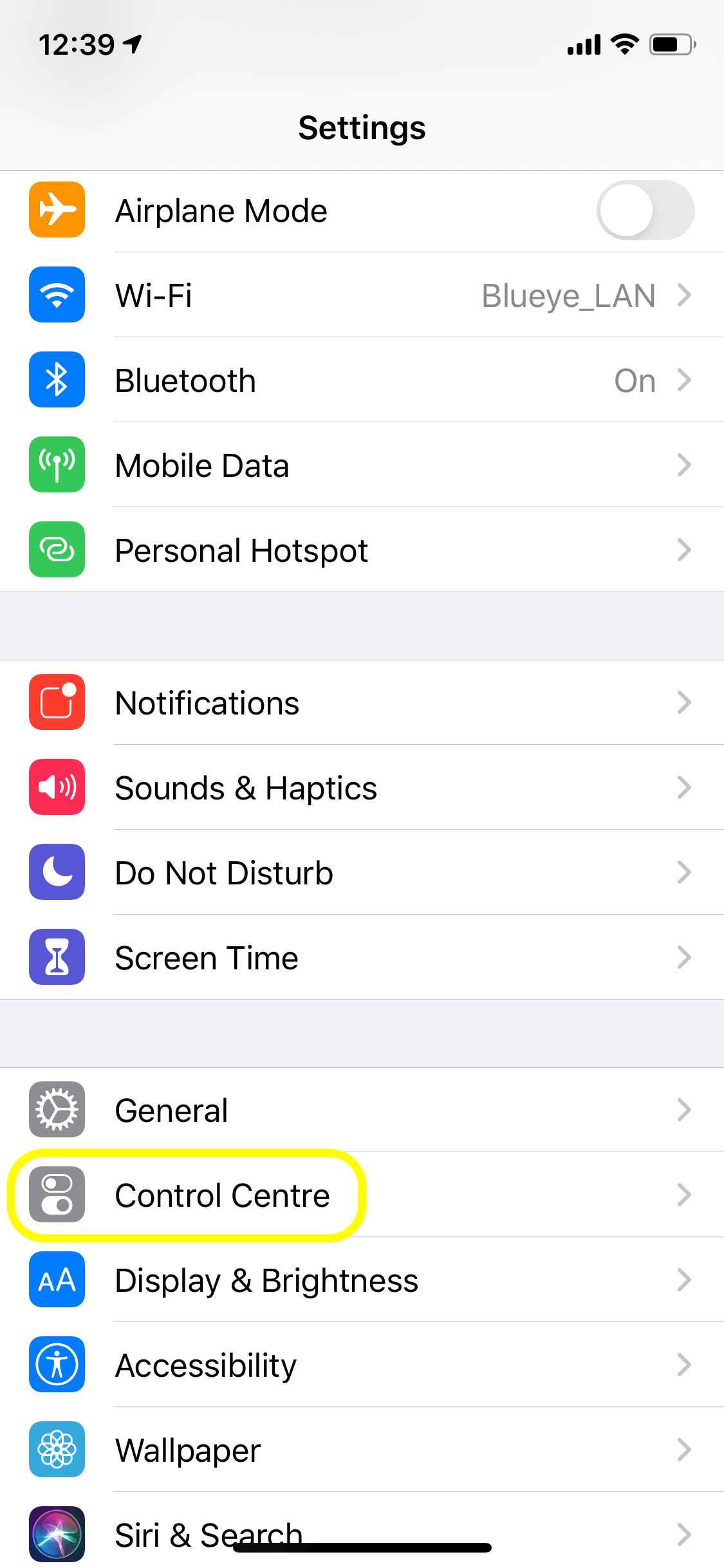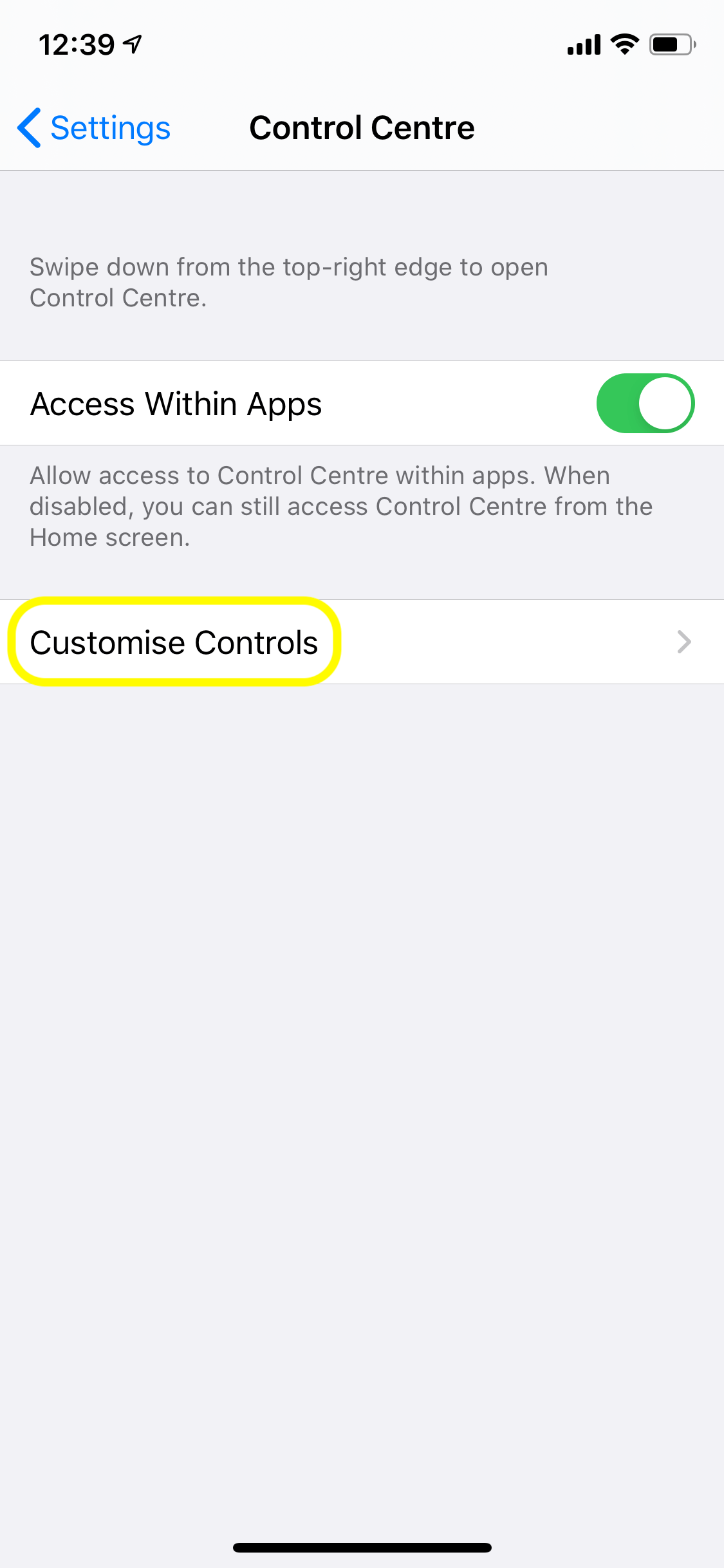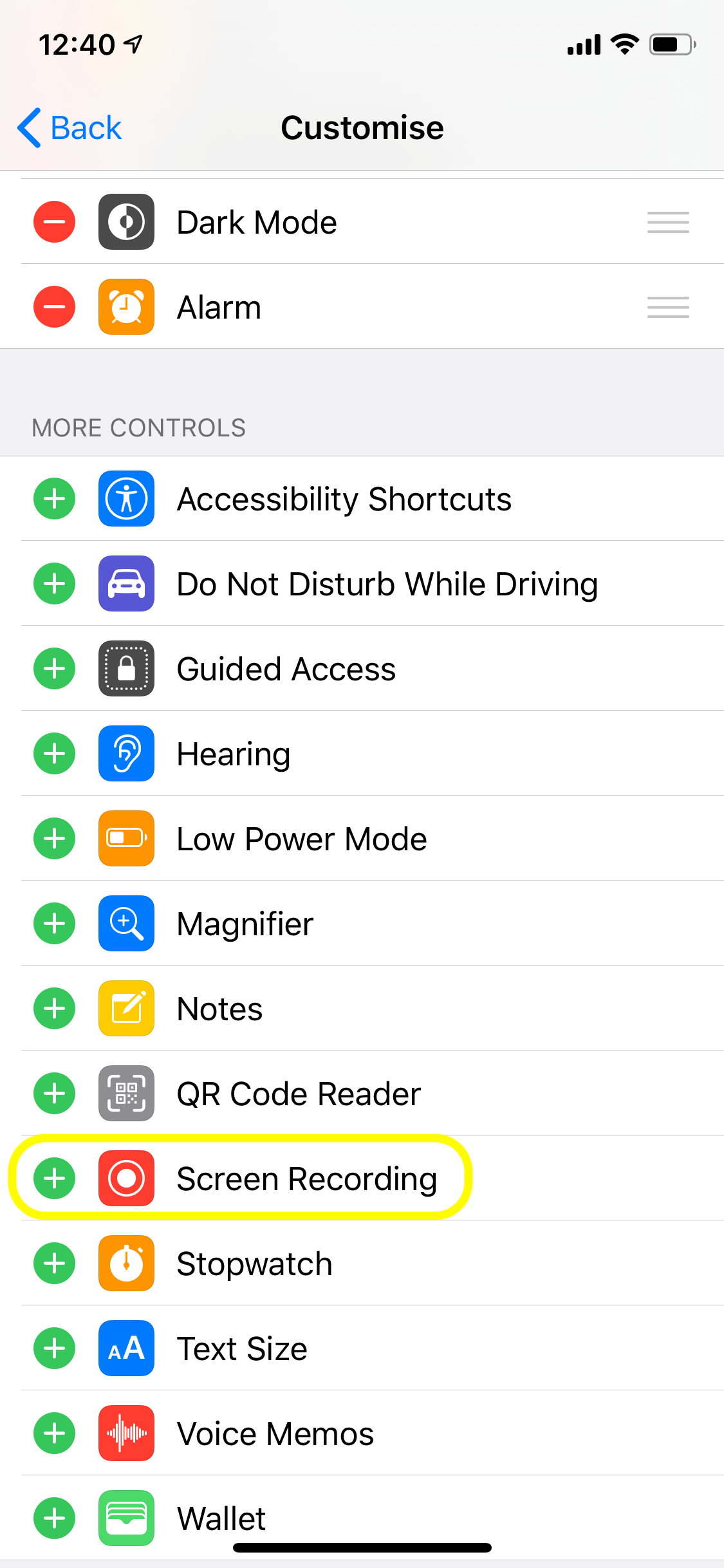 Start Broadcasting to a Microsoft Teams meeting on iOS
1. Swipe up from the bottom edge of the screen. On iPhone X, 11 or newer, or on iPads, swipe down from the upper-right corner of the screen. Long press the Screen Recording button.
2. Select the Microsoft Teams option, and tap Start Broadcast. Your iOS device screen will now be shared with the participants in your Microsoft Teams meeting.
3. Start the Blueye App and conduct your dive as normal. Your screen will be broadcasted to the meeting participants, and you can continue two-way audio communication during your inspection work.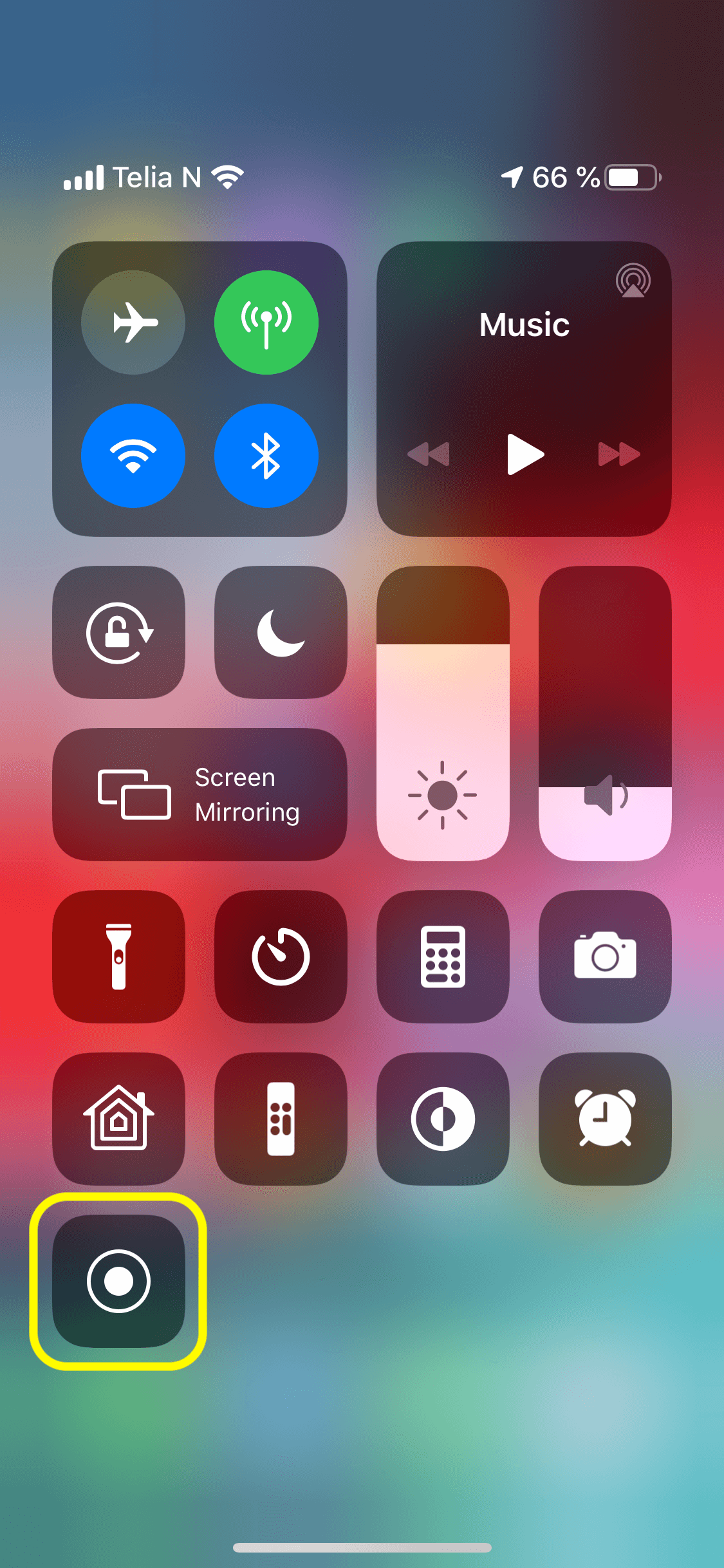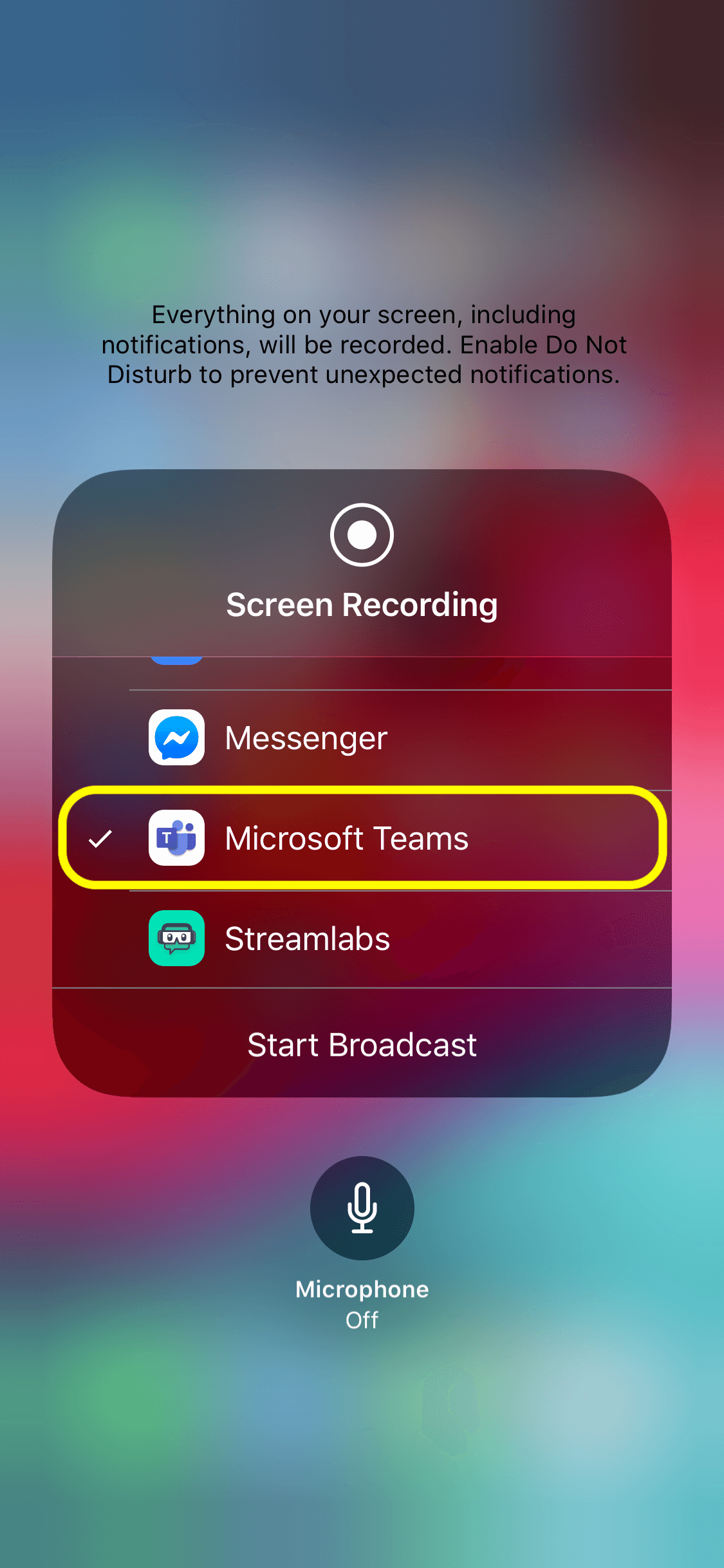 Screen sharing in Microsoft Teams on Android
When in a Teams meeting, tap the ... button to open the menu. Next, tap the Share option and then the Share screen option.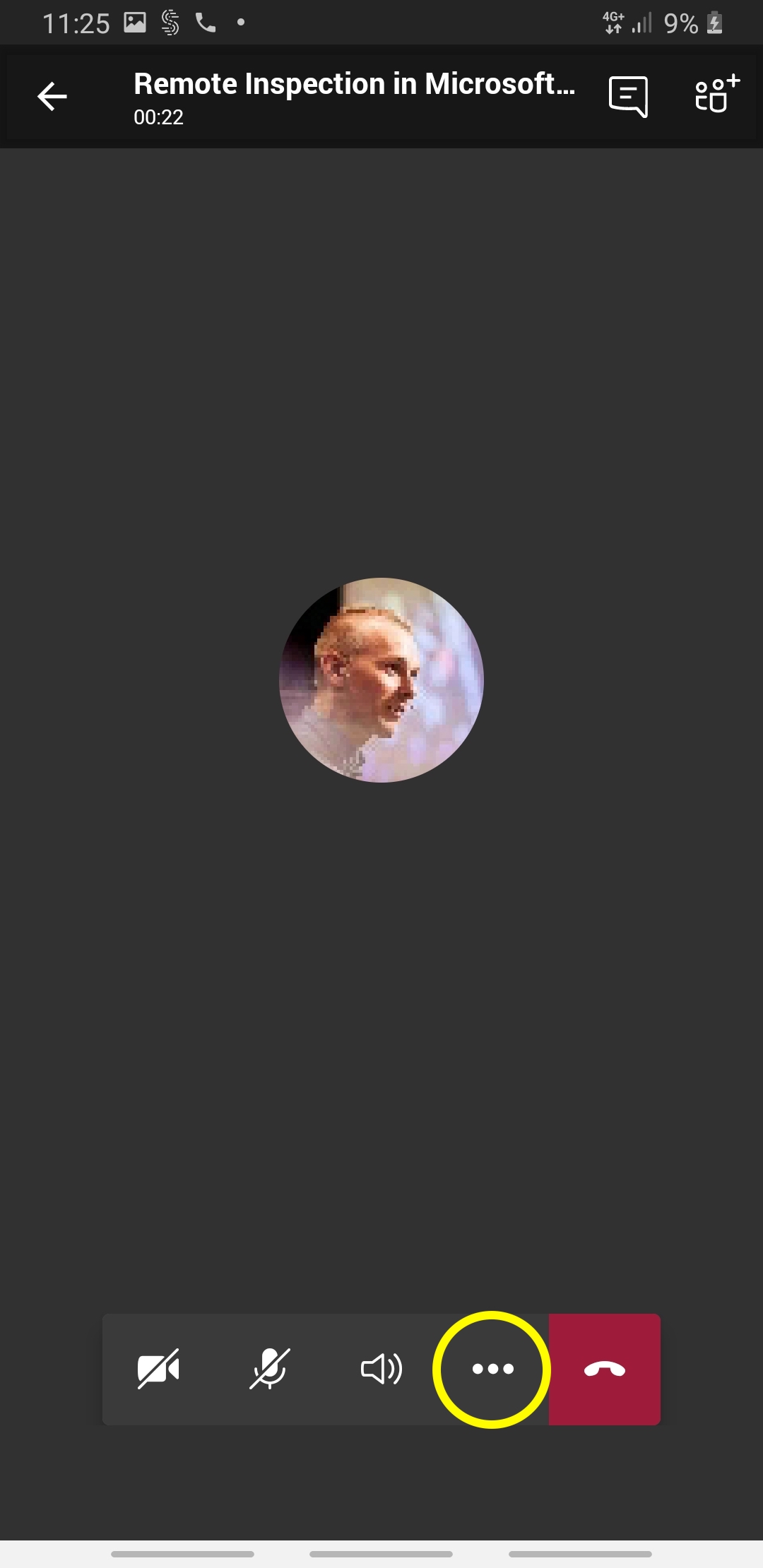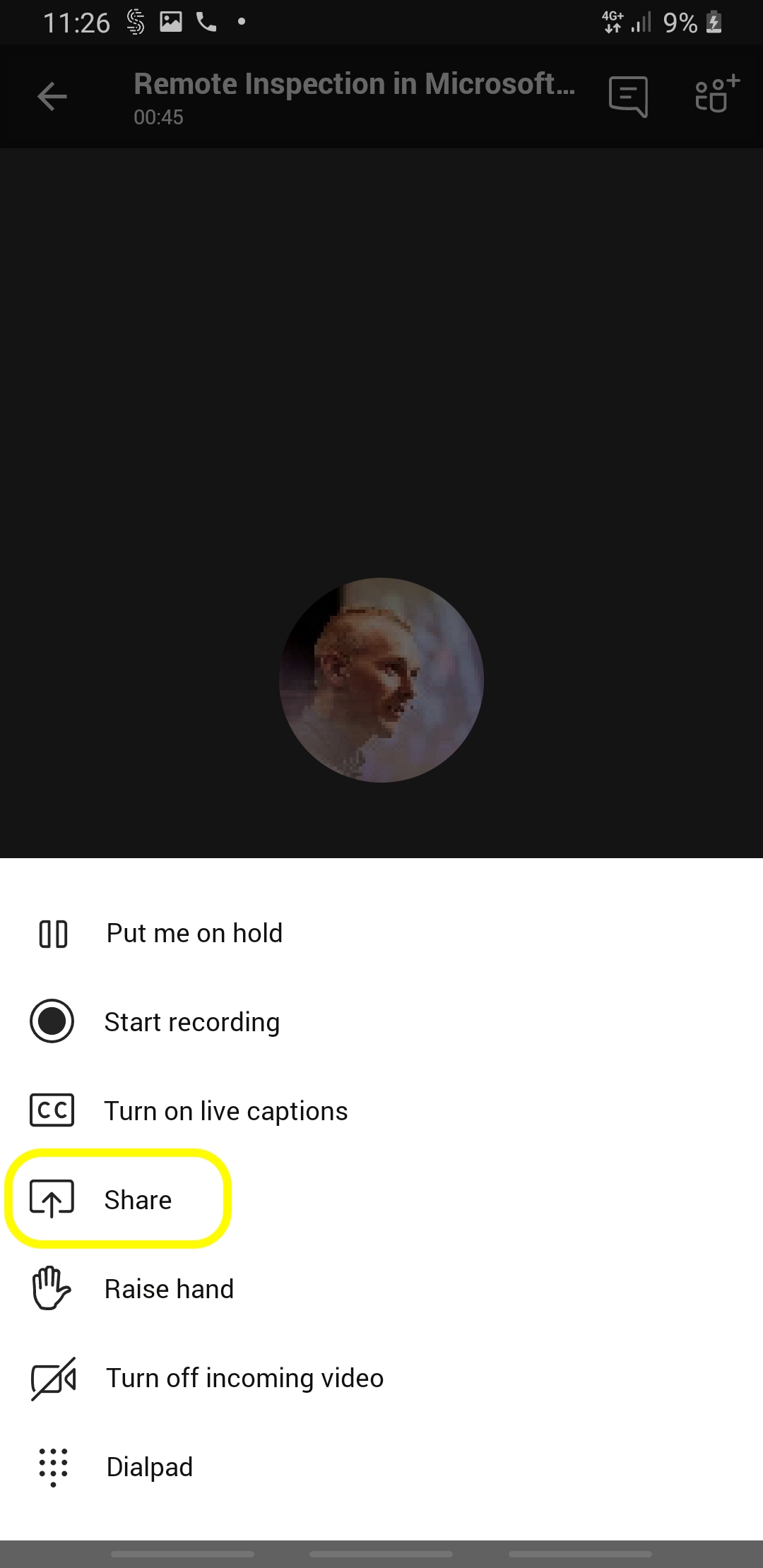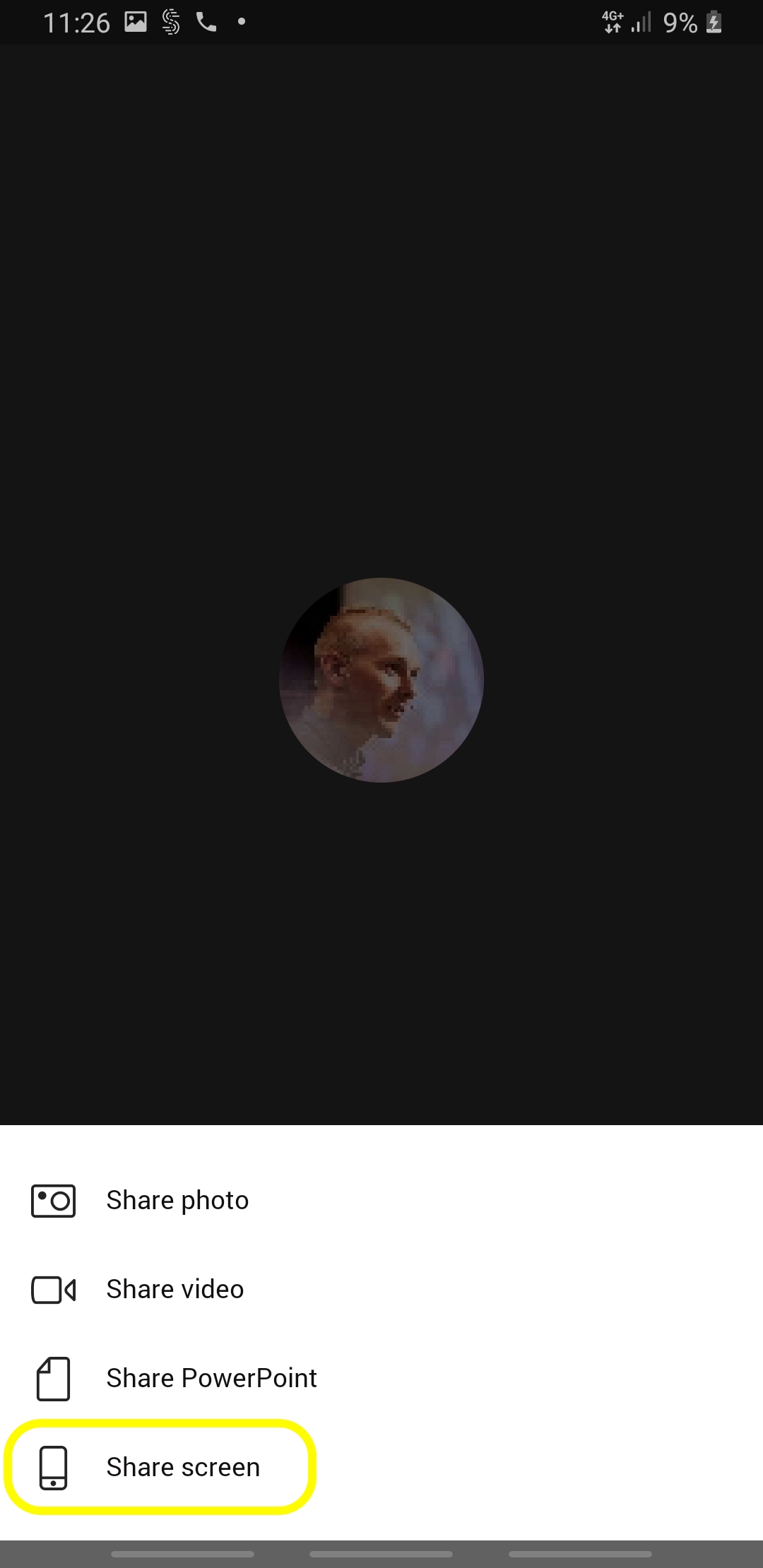 The first time you start screen sharing on Microsoft Teams for Android, you will be asked for the Appear on top permission. Grant the app this permission and return to the Microsoft Teams app. You will only have to grant the permission the first time you use screen sharing.
A warning reminding you that meeting participants can see everything on your screen is displayed, before you can tap Start now to start broadcasting. A red rectangle around your screen indicates that screen sharing is active. Tap Stop presenting to end screen sharing.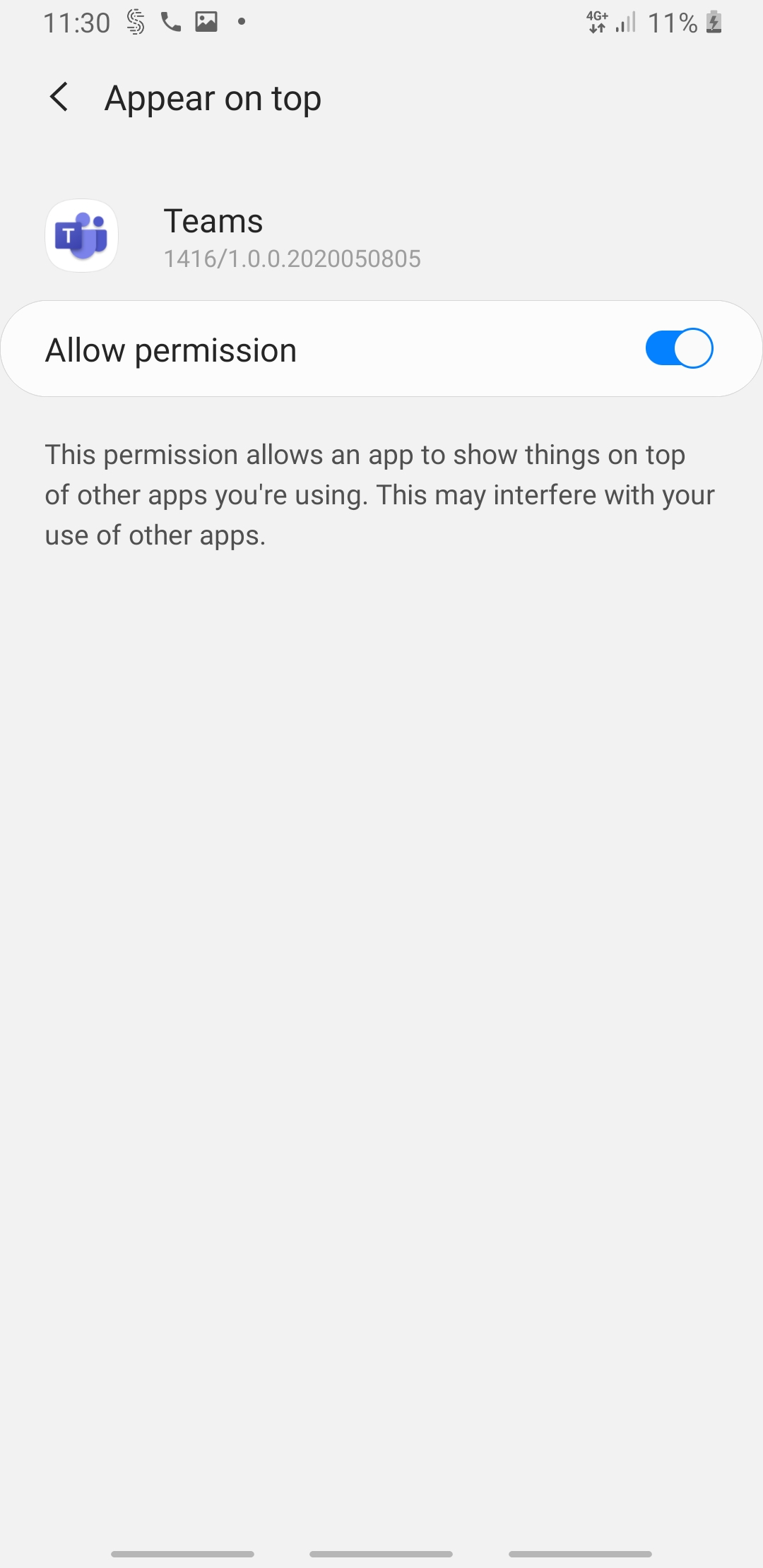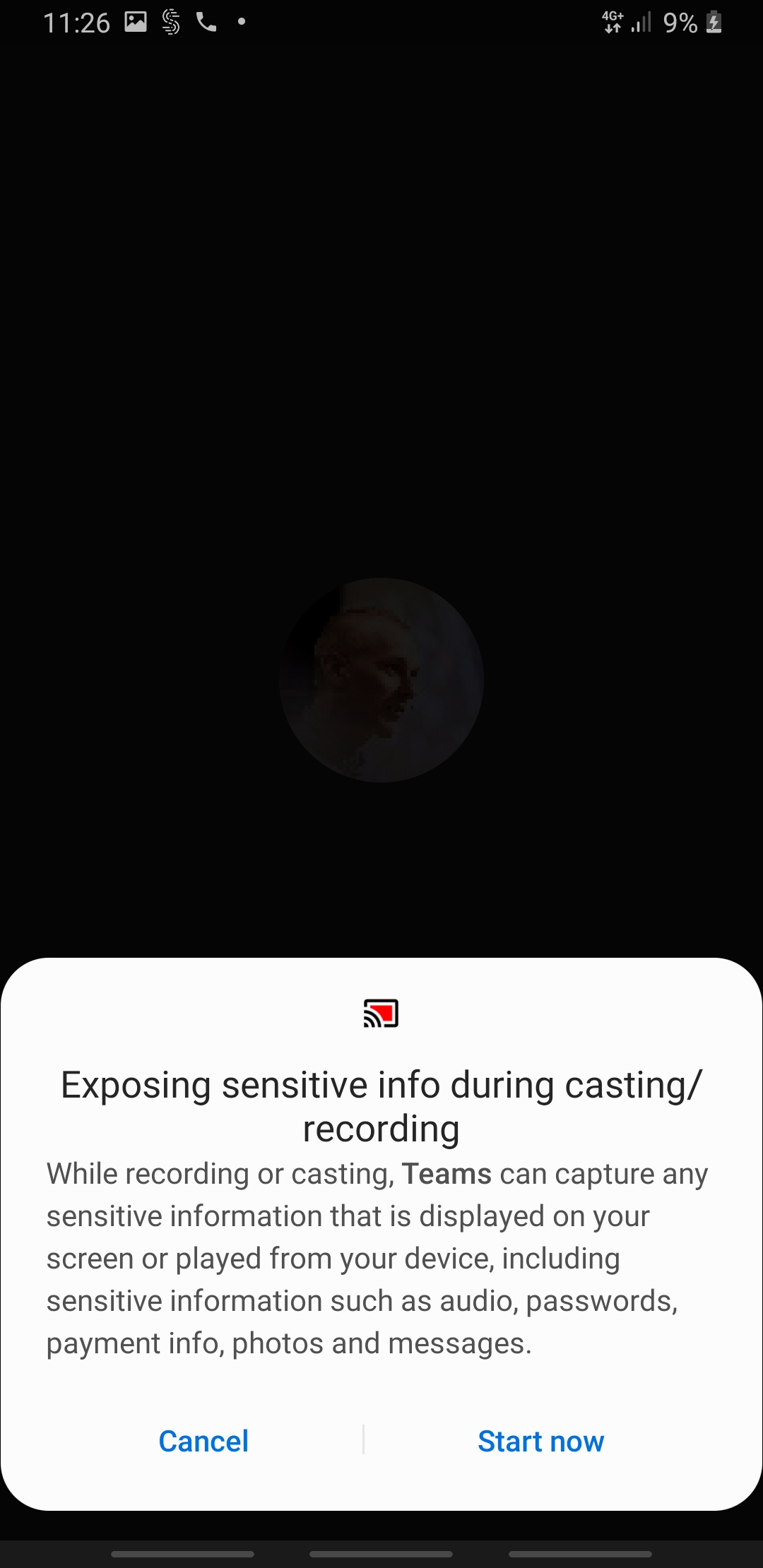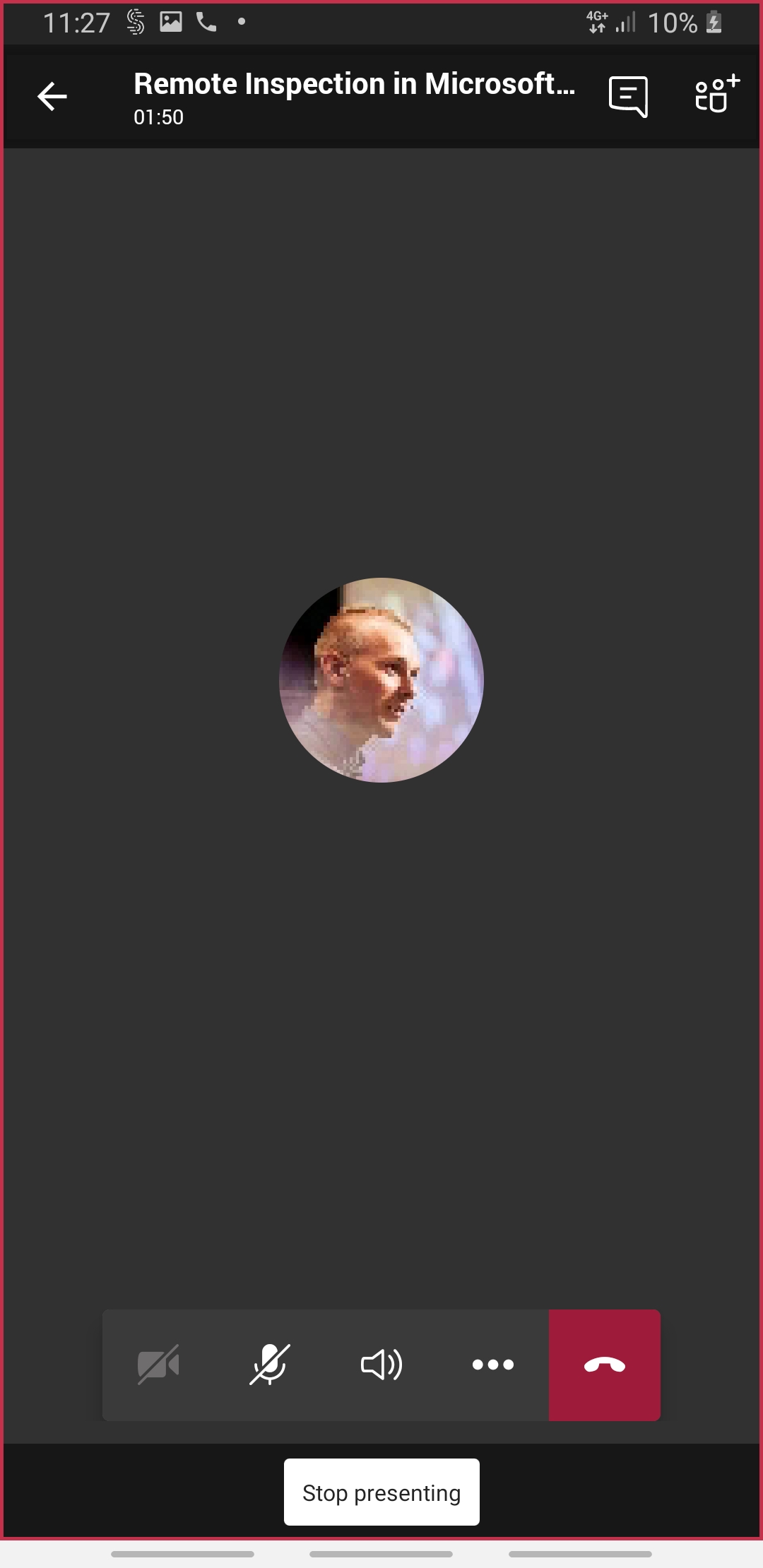 Troubleshooting iOS
If you cannot get internet access while being connected to the Blueye WiFi, try to forget the network and if a popup message appears as shown below, press "Use mobile data". If the popup does not show, you can enter a manual IP address for the WiFi connection as shown here: https://www.youtube.com/watch?v=IAPcuOeq5Ns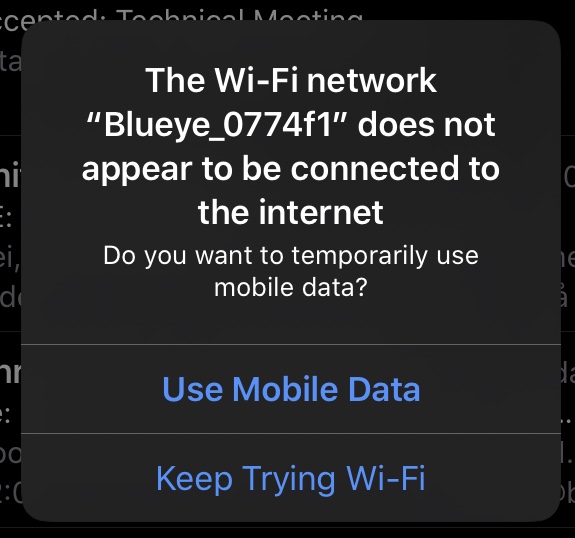 Troubleshooting Android
If MS Teams keeps losing connection once you connect to your drone Wi-Fi, you might need to adjust your network settings, particularly Android phones sometimes need to add specific rules to enable mobile data and Wi-Fi (with no internet access) to work together.
If you are on a Samsung device, make sure you have followed the steps in this article: Configure Samsung devices for live streaming
If you are on another Android device you can try to turn on "Intelligent Wi-Fi".
To find this option, go to "Settings" and search for "Intelligent Wi-Fi" or "Intelligent network connection" and you should find something similar to the two screenshots below.