Version 1.5 of the Blueye Drone Software and version 1.11 of the Blueye App for Android and iOS adds new functionality allowing you to add dive telemetry to your pictures.
Adding data overlay from the mobile app
If you have updated your Blueye Drone Software and mobile app you will be asked if you wish to include dive telemetry on your picture. You can also add an optional title and subtitle to your picture. By default, date and time, temperature, heading, and depth are added to the picture if you answer yes to include data overlay.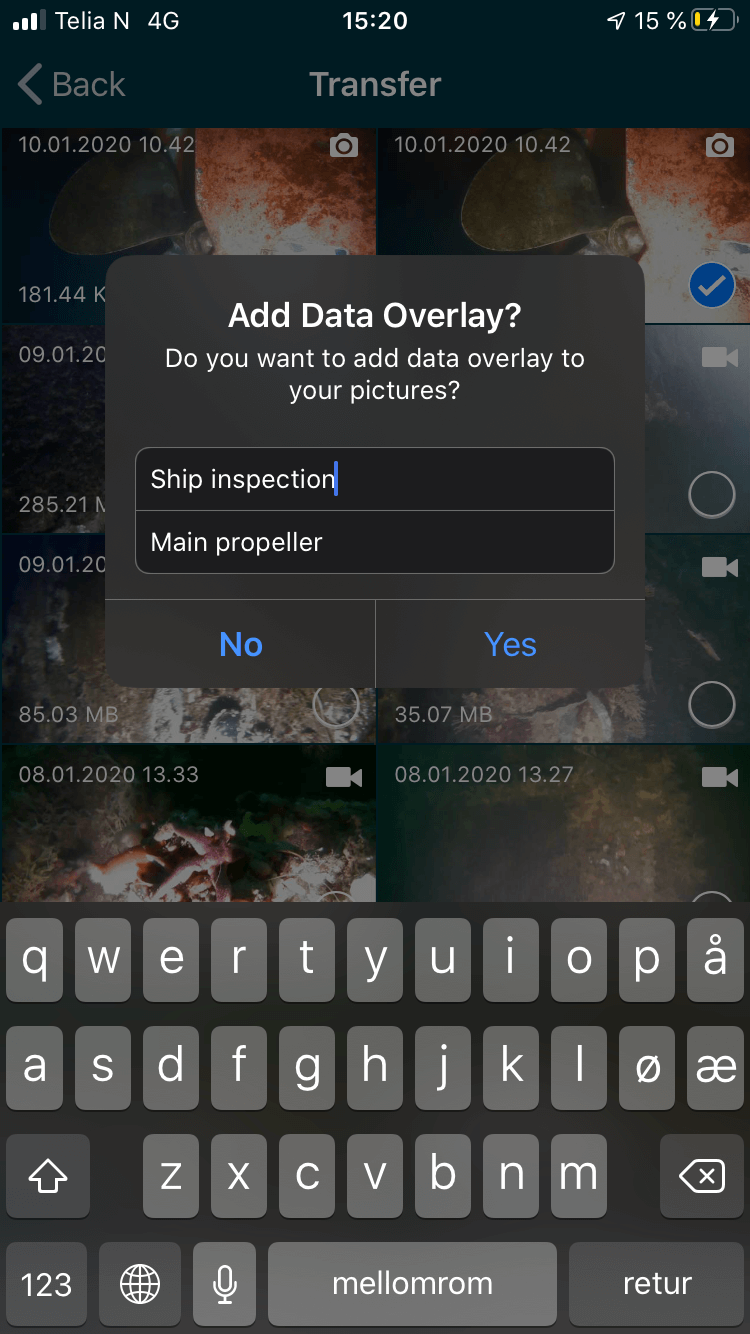 The picture downloaded will include the information above and below the picture. If you answer No, you will get the normal picture without data overlay.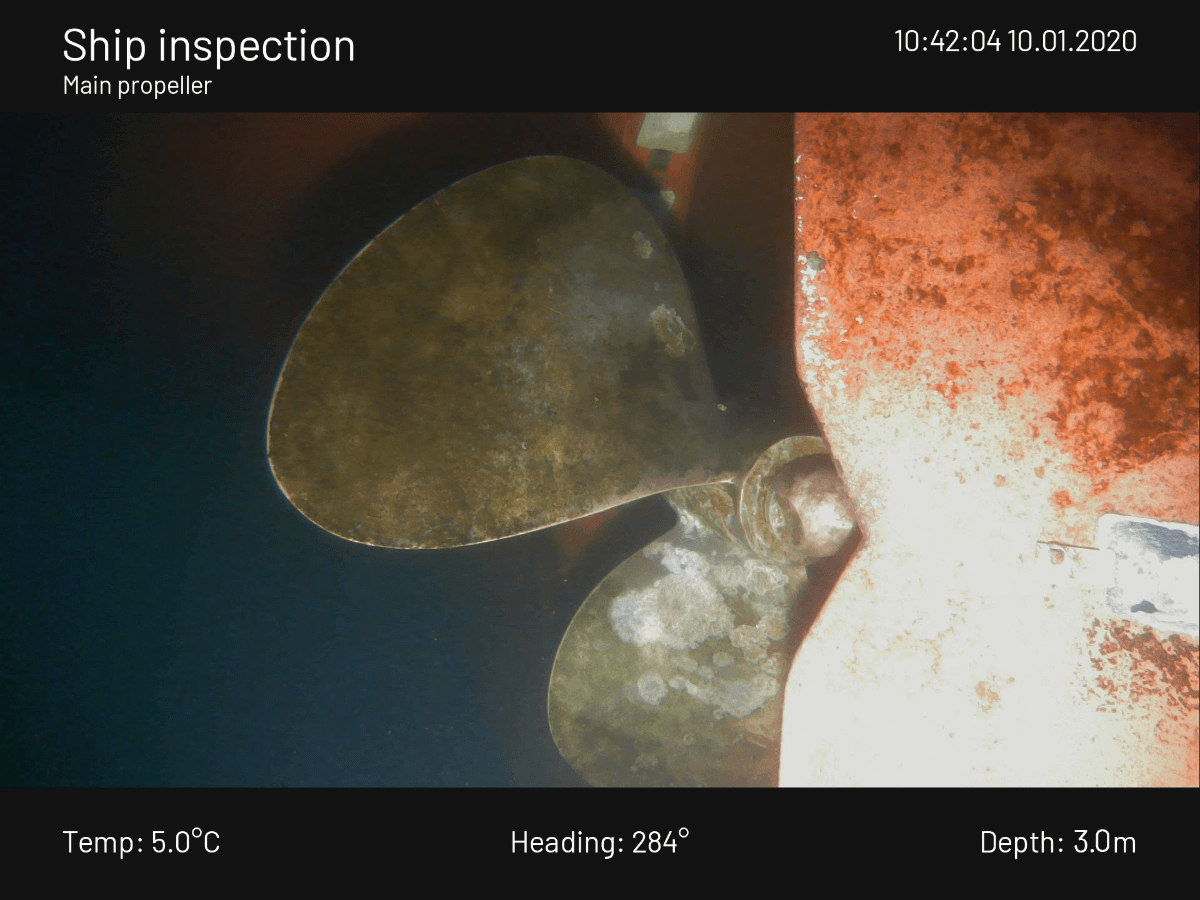 Adding data overlay from the File Transfer desktop app
The latest version of the Blueye File Transfer app (v 1.5.370) also has the feature to download pictures with data overlay. Make sure you have the latest version by using the "Check for Updates..." in the top bar menu.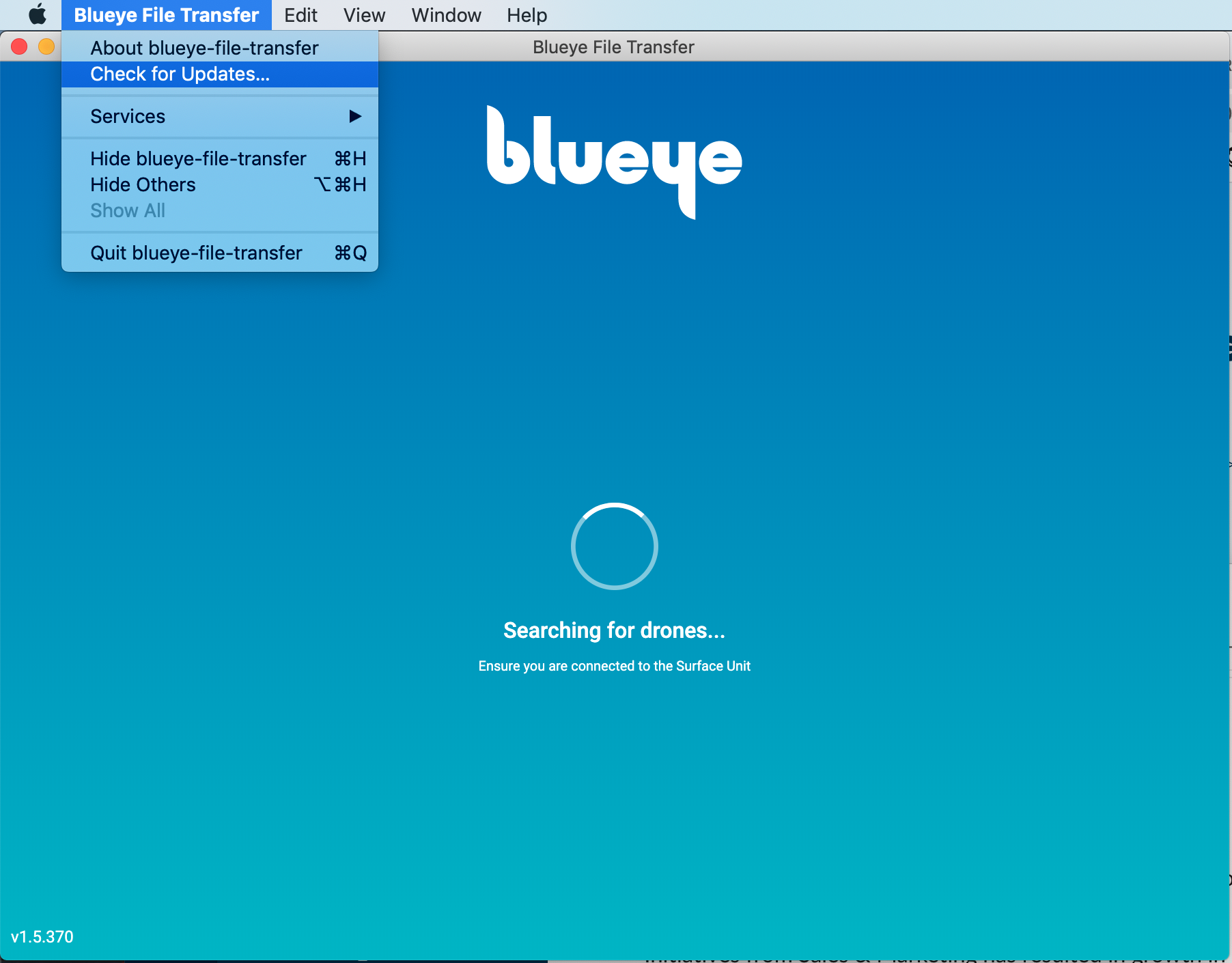 Once you have the latest version, you can change to the Surface Unit Wi-Fi and connect to your powered drone.
Open the settings tab and adjust your settings. You can also add a title and a sub-title to the overlay image here, similar to how it is in the blueye app above. All recordings on the drone are taken in UTC, but by selecting "Local" time, you can get local time in the overlay and subtitles as well. However, the filenames will stay in UTC. If UTC is selected there is also a possibility to manually adjust the "Time offset in min".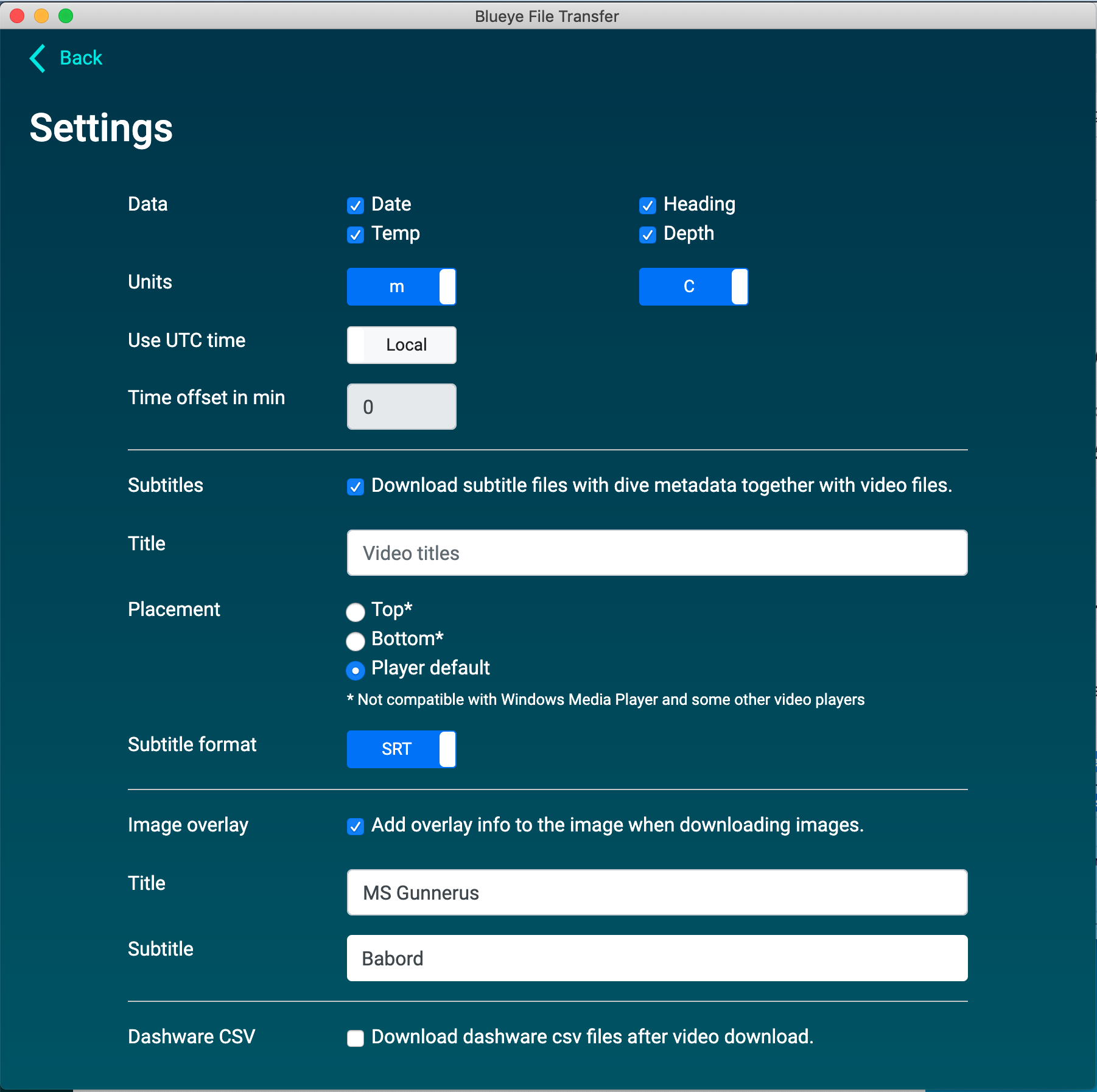 When you are happy with the settings, you can head "Back" and your settings will be saved.
The pictures with overlay will now be downloaded along with the original images when you hit "Transfer"