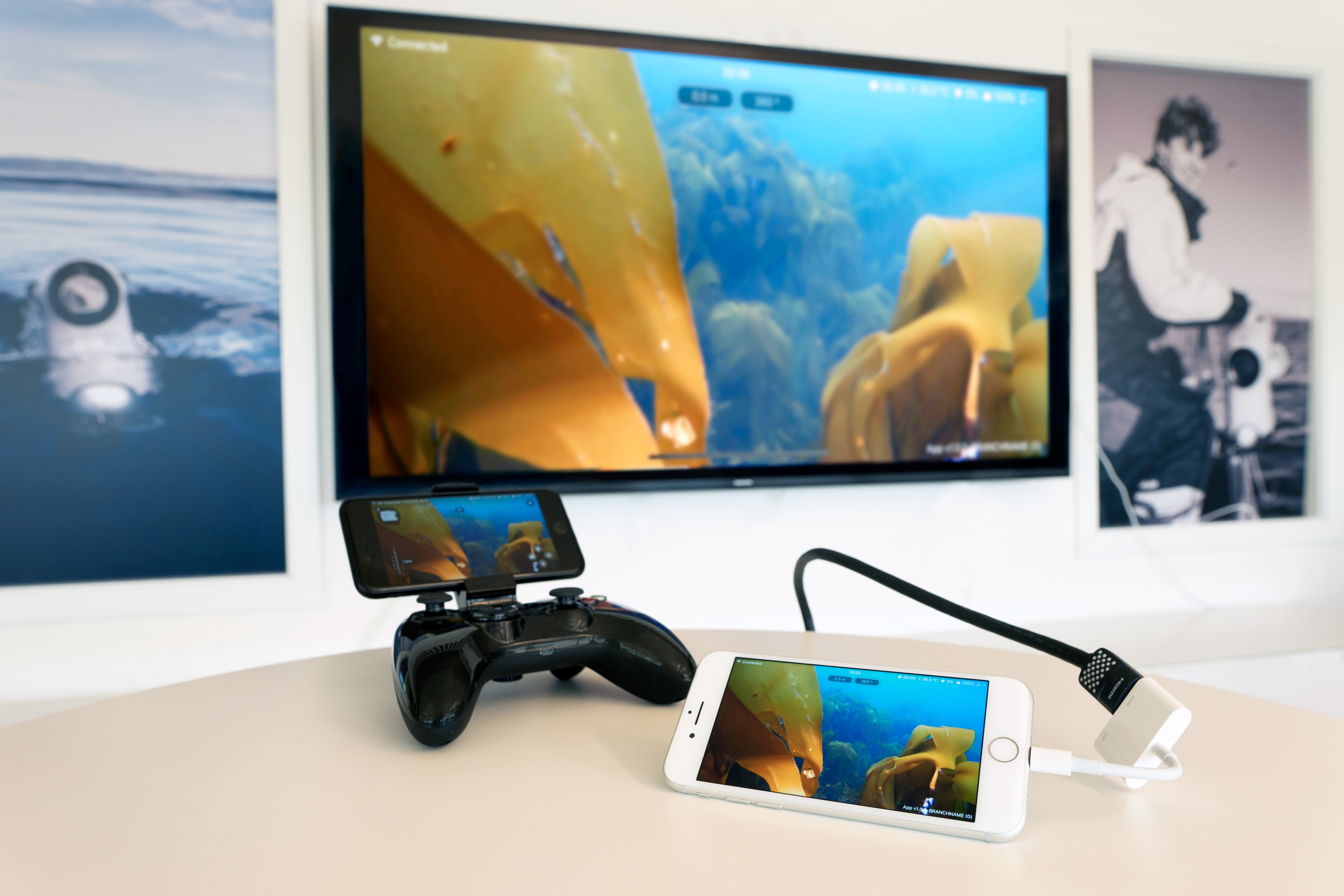 For controlling the drone or sharing the dive via the Blueye Observer app on an external monitor a dongle or dock is required when using a mobile device. Alternatively, you can use an M1 or M2 Mac running the Blueye Observer app.
For iOS, a Lightning to HDMI dongle is needed, or a USB-C to HDMI dongle.
For Android, a USB-C dock such as a Samsung DeX dock, USB-C hub, or a USB-C to HDMI cable is needed. Keep in mind if you don't use a docking station or a USB-C hub, the device will need to be recharged between the dives.
Pay attention to the distance and line of sight between the Surface Unit and the phone/tablet. If there are too many walls or the surface unit is too far away from the device, an outdoor Wi-Fi router can be set up as a repeater and forward the signal to the device via Ethernet as described here.
Differences between devices: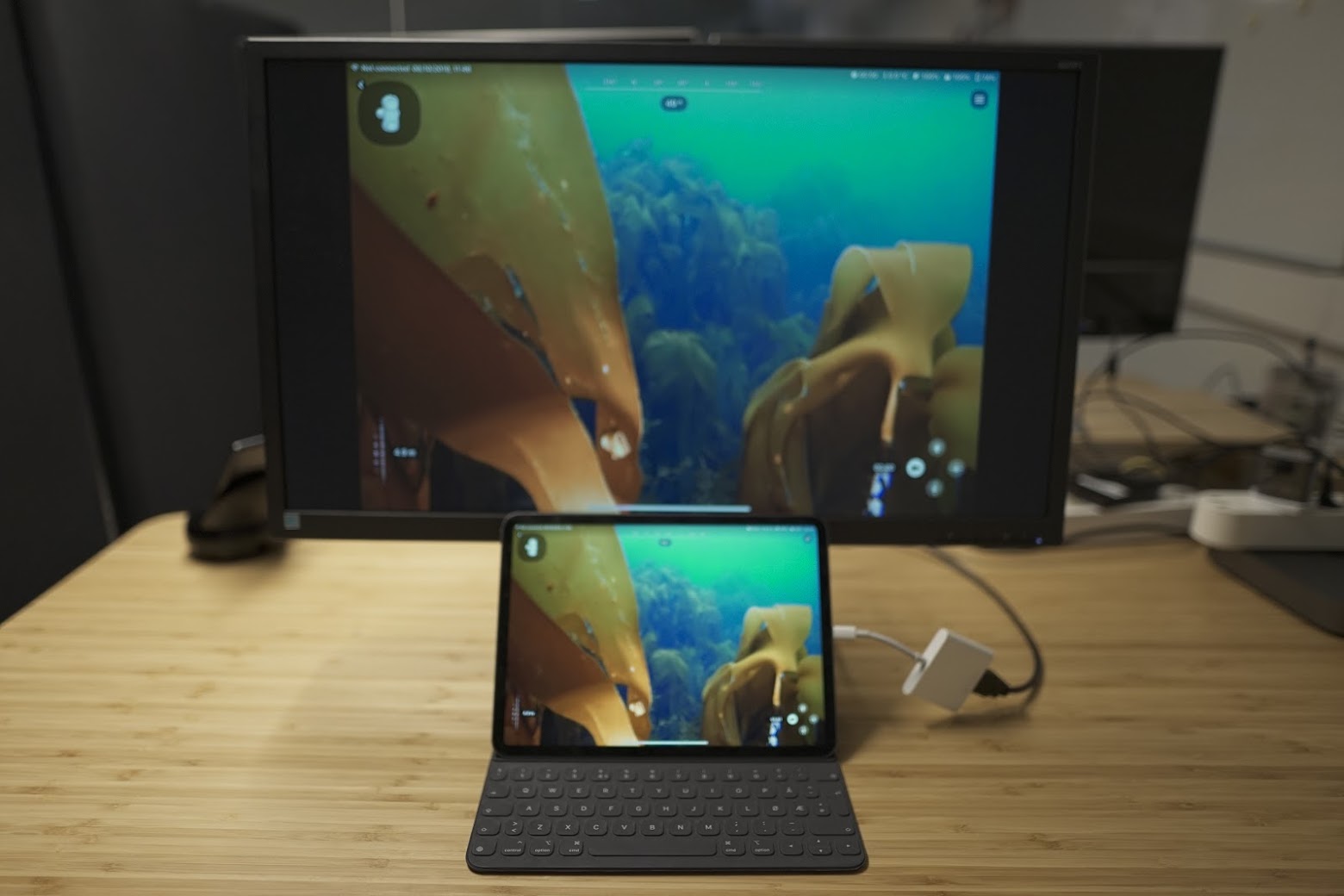 On iOS devices, the aspect ratio will be kept from the device, so if using an iPad, vertical black bars will be visible on a 16:9 monitor.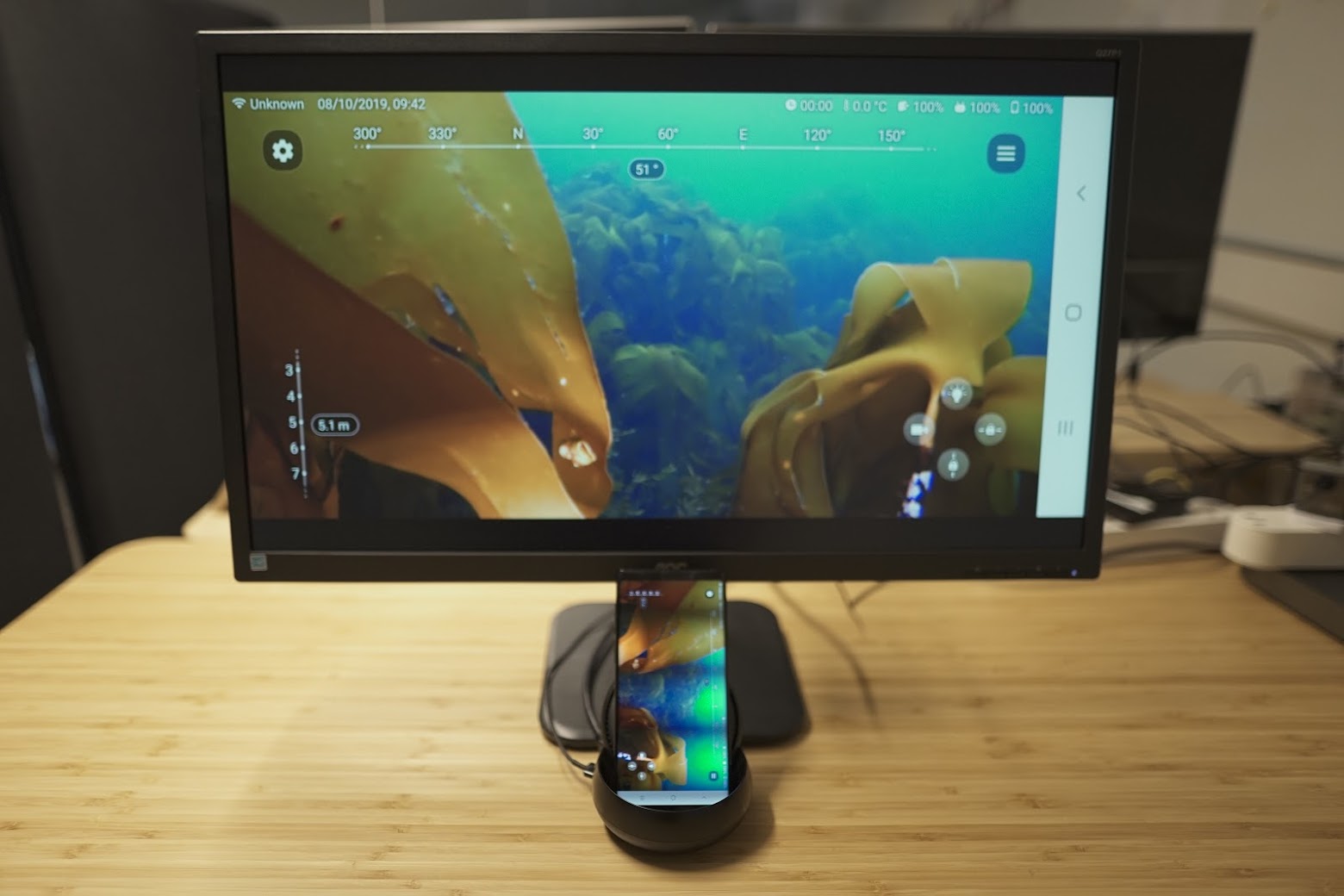 For Android devices in "Screen mirroring" mode, horizontal black bars will be visible if the phone screen has a wider aspect ratio than the monitor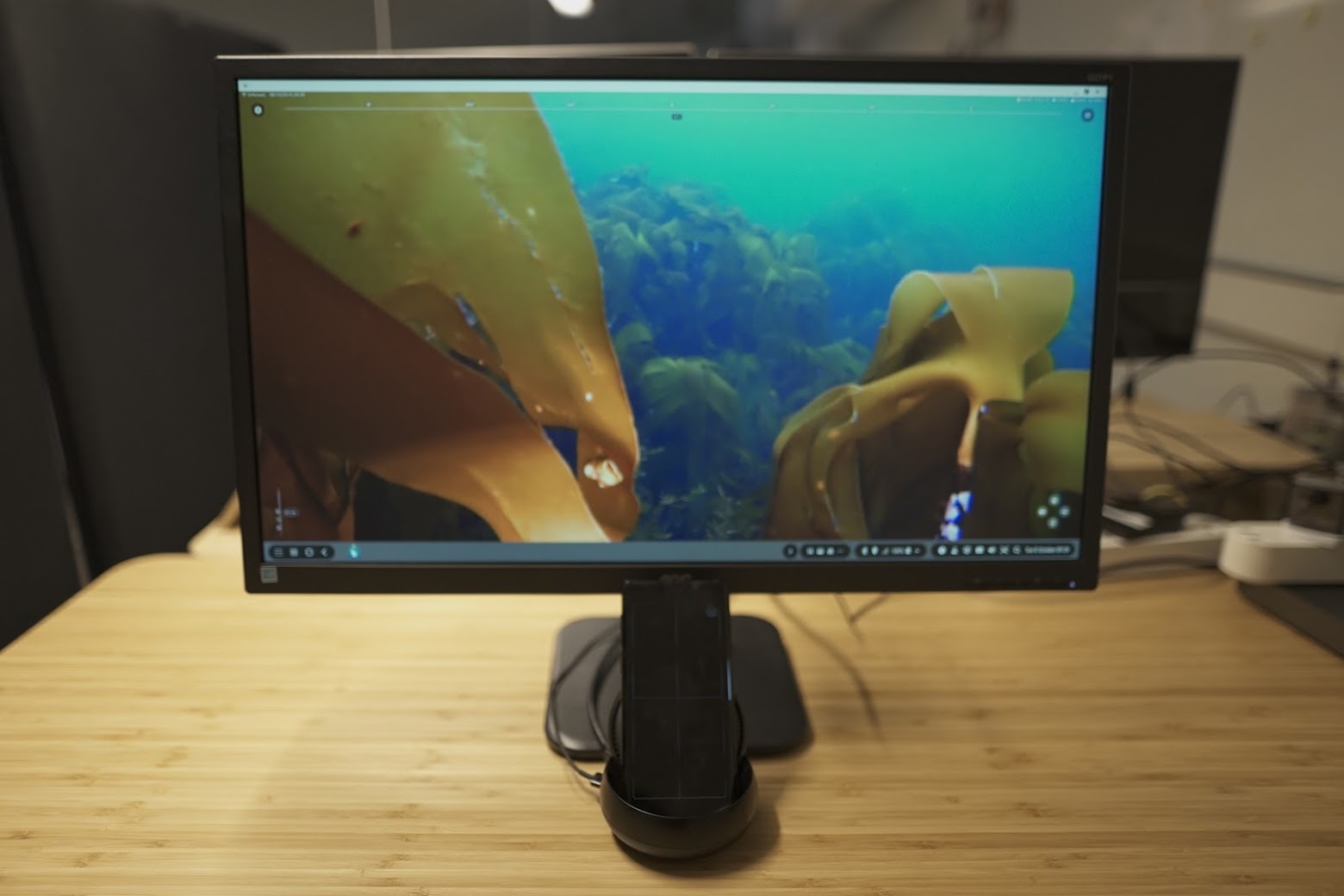 Samsung or Huawei device in "DeX/Desktop mode." In this mode, the app will fill the entire screen size, and the icons will scale according to the resolution of the monitor. In this mode, the phone acts as a touchpad.
Recommended devices for external monitor use:
Android
Most Android Phones with a "Desktop Mode" should work, such as Samsung DeX and Huawei Easy Projection. You can either mirror the screen or enable "Desktop Mode." If using DeX mode for the first time, please read this article on how to enable full-screen mode. Also, see our complete list of recommended devices.
iOS
We recommend iOS devices using the Apple A11 Bionic chip or newer. iPads will output 4:3 video output over HDMI, so in order to fill a normal 16:9 screen, we recommend using an iPhone. See our complete list of recommended devices.
macOS
In November 2020, Apple introduced the next generation of Macs based on their new M1 processor. The M1 architecture is similar to that of the Apple Bionic chips found in the iPhone and iPad mobile devices, enabling the new M1 Macs to install and run iPad applications in macOS.
Using an M1 or M2 Mac you can install the Blueye App or the Blueye Observer app. The M1 Mac Mini, with its full-size Ethernet, USB, and HDMI ports, is an excellent alternative for displaying the image from a Blueye on an external monitor. See our complete list of recommended devices for more information.