Capture and save your underwater discoveries with the Blueye Pioneer integrated camera. With full HD (1080p), 30 frames per second and a wide-angle lens only the imagination set the limits. 
Capture video
Video capture with the Blueye Pioneer is done with a simple one-button action.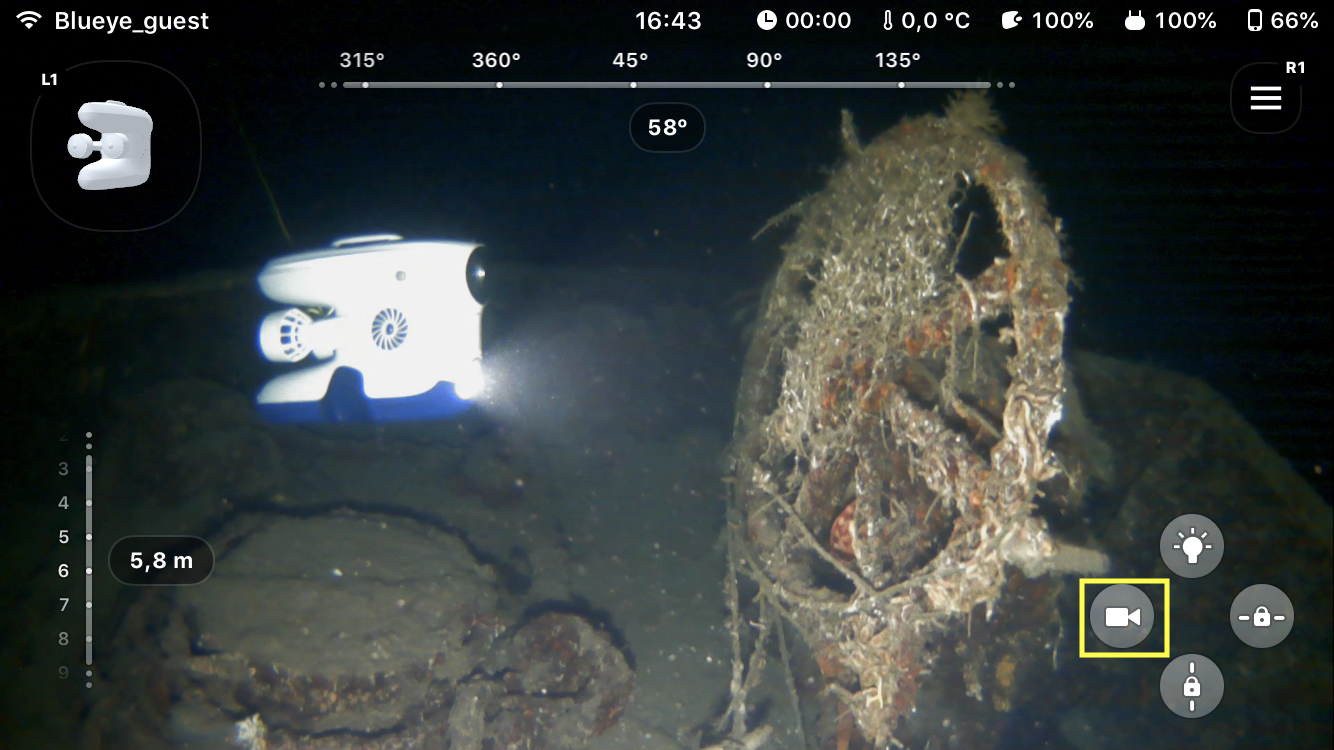 Click the X-button on the controller or the video icon in the in-app interface. 

Camera settings
Auto settings:
The default auto-exposure settings for the camera are designed to work in most situations and recommended.
Manual settings:
Manual camera settings can be used in situations where you need to adjust single parameters or settings. 
Follow these two steps:
1. Open the Blueye App and press the R1 button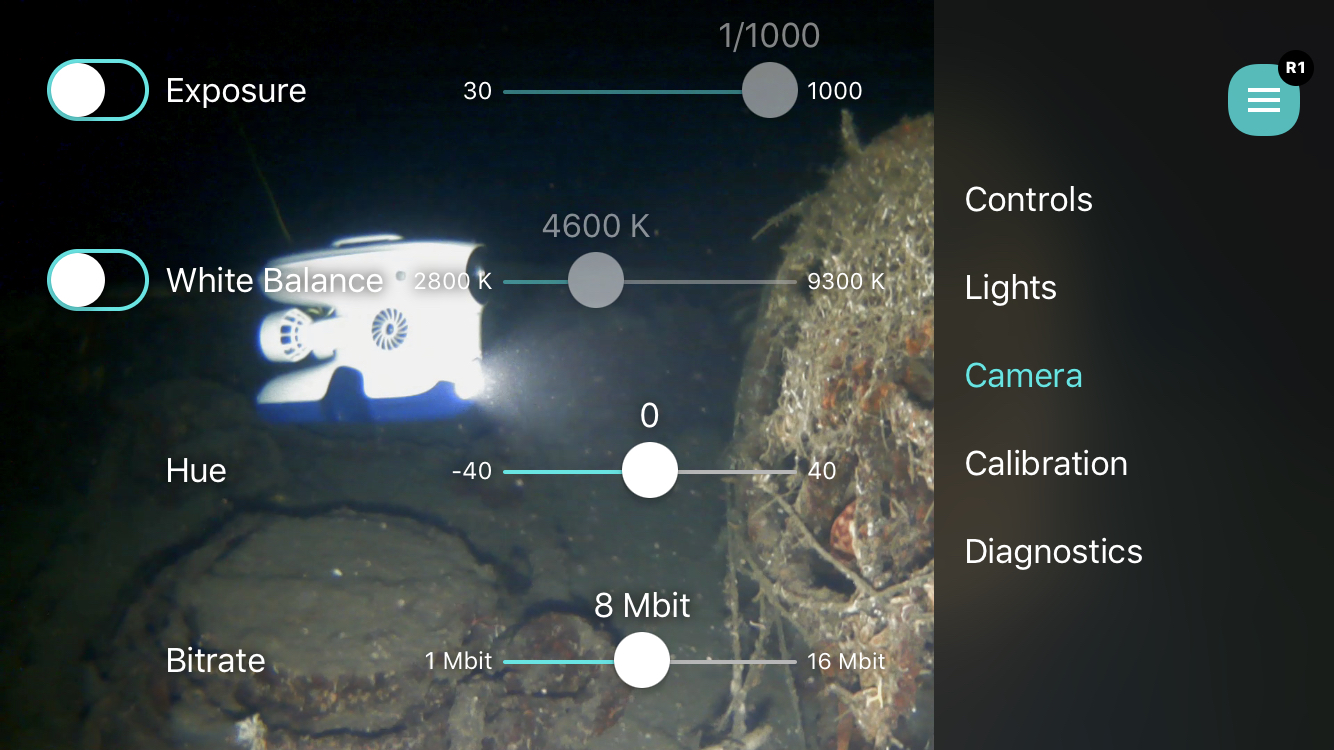 2. Press the "Camera" settings in the app menu. 
You can adjust the following parameters:
Exposure
White Balance
Hue
Bitrate (video quality)


Most mobile devices work great on 8 Mbit. 
Transfer your video recordings
Transferring your video recordings can either be done in the app or on a PC. Read how to transfer video files.