General
LED lights are turned on by pressing the "Y" button on the controller or the LED sign in the app interface. 
Use the left/right arrow keys on the left side of the controller remote controller or on the in-app controller interface to adjust to the intensity of the lights. 
LED settings and adjustments
The LED lights can be finetuned in the LED settings. 
Follow these steps to enter the LED settings:
Hit the R1 button on the remote controller
Press the menu in the right corner on the in-app interface.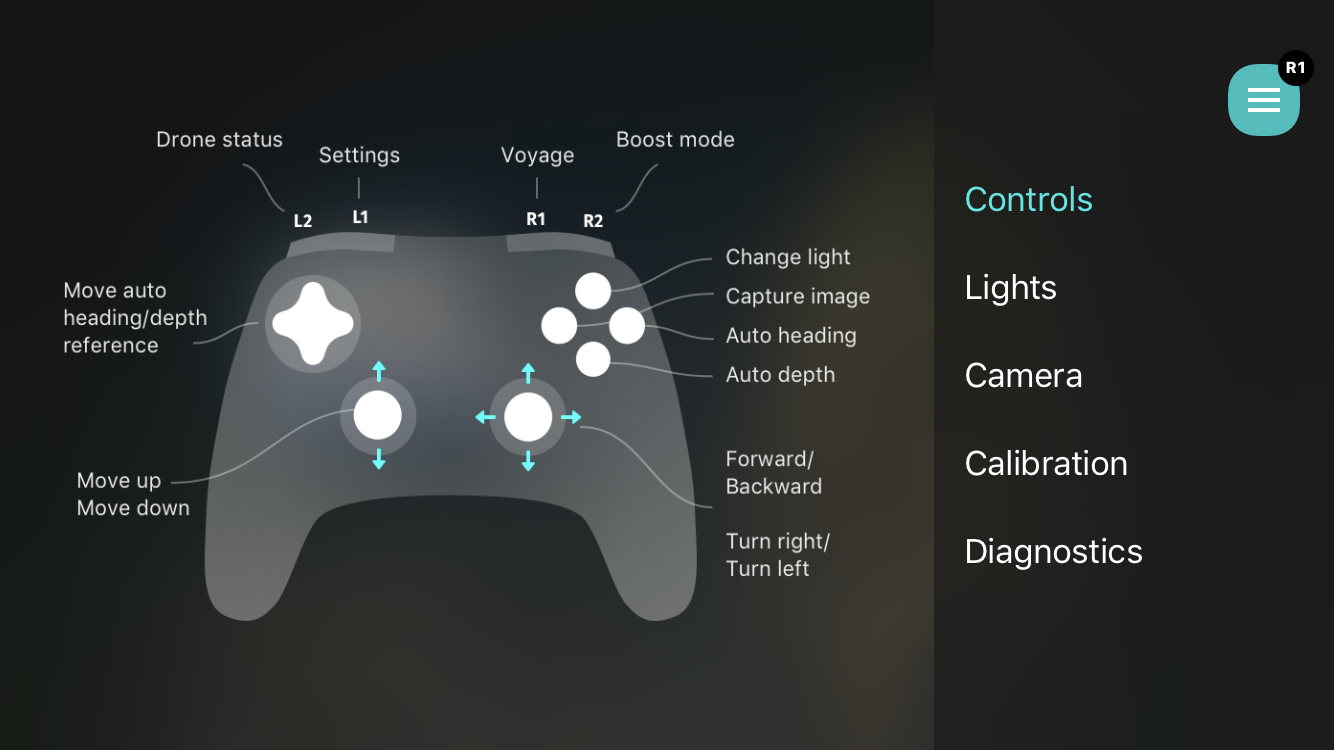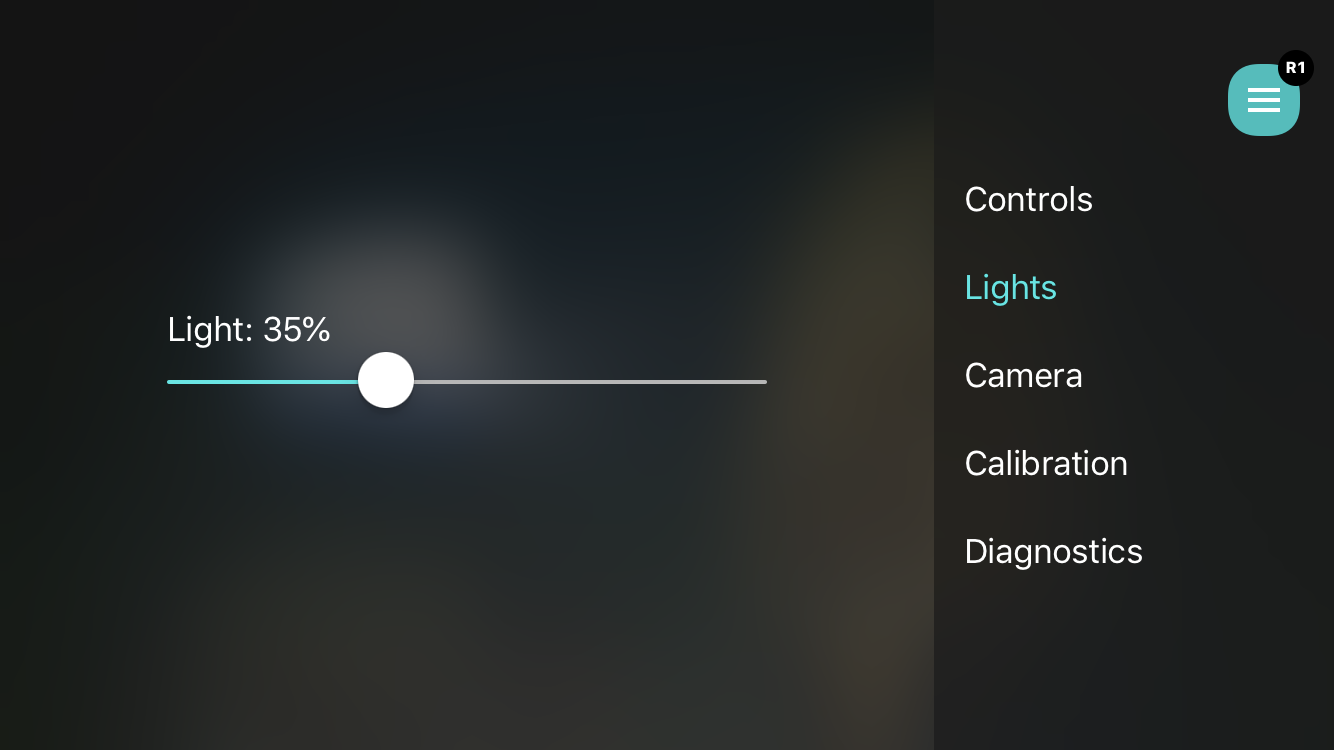 Recommended use
Snowstorm effect
In waters with poor visibility and a lot of debris and microorganisms, you will get the "snowstorm effect". Turn down the LED intensity to mitigate this effect and increase visibility.
Video recording
Use the LED to increase visibility when you dive and to get better video recordings.
Adjust the LED intensity according to:
The distance between your subject and the drone.
The material of the subject (e.g. shiny fish or ship hull will reflect light and can overexpose the picture.)